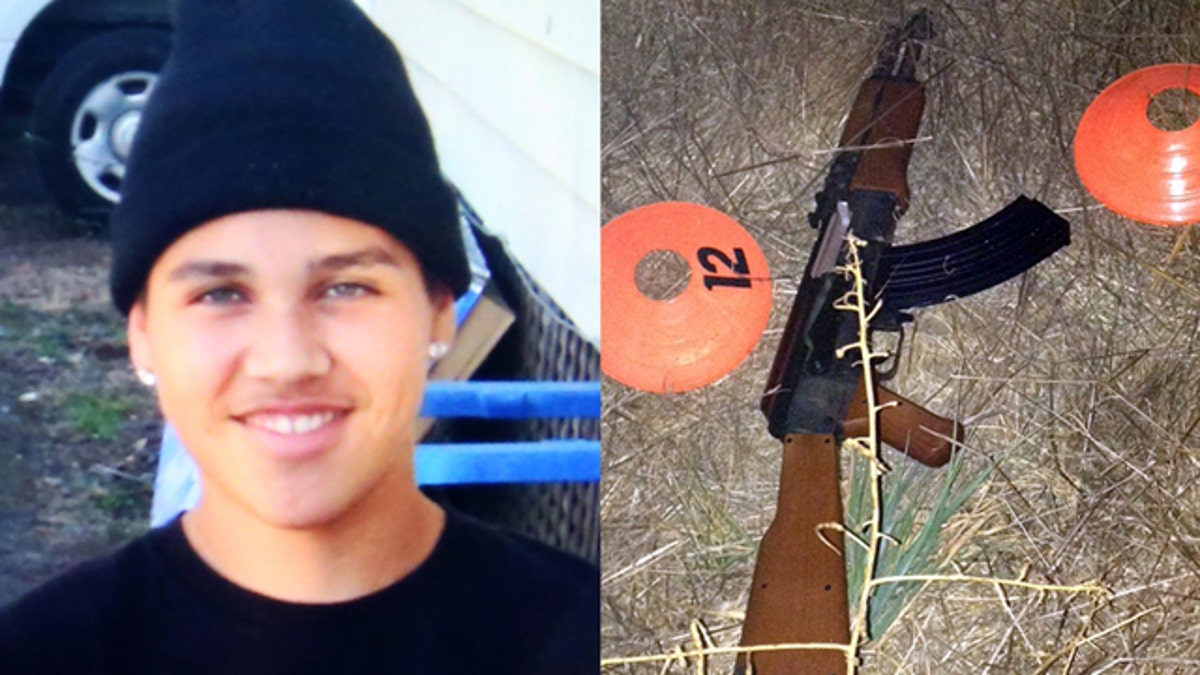 SACRAMENTO, Calif. – BB guns and pellet guns would have to look clearly different from those that fire bullets to be sold in California under a bill approved Tuesday by the state Senate in response to several recent shooting tragedies involving children.
Senators approved the Imitation Firearm Safety Act on a party-line 22-8 vote, although several senators from each party did not vote. It now goes to the Assembly.
SB199 advanced in the wake of the October fatal shooting of 13-year-old Andy Lopez in Santa Rosa, when a sheriff's deputy mistook the boy's "airsoft" rifle for a real AK-47. Airsoft guns are replica firearms that fire plastic pellets, paper balls or eraser chunks.
"The tragedy has rocked Santa Rosa and Sonoma County to its very core," said Sen. Noreen Evans, D-Santa Rosa, a co-author of the bill. "A toy should look like a toy. A toy should not get a child killed."
Sen. Kevin de Leon, D-Los Angeles, unsuccessfully introduced a similar bill in 2011 after another 13-year old, Rohayent Gomez, was shot and left a paraplegic when Los Angeles police thought his replica firearm was a real weapon.
De Leon's new bill would require that BB, pellet and airsoft guns sold in the state be painted bright colors or be made transparent to distinguish them from real weapons.
"Law enforcement officers have extreme difficulty — extreme difficulty — in distinguishing between the real thing and what is fake ... especially when officers must make a split-second decision in a very dangerous situation," de Leon said.
He added later, "This is about saving lives."
More than 200 such tragedies occur each year across the country, he said, citing a 1990 U.S. Department of Justice study.
Several Republicans objected that the bill could endanger police officers because some real guns are now manufactured in different colors and are partly marketed toward children.
Smith & Wesson, for instance, makes several handguns with pink hand grips to appeal to women.
Another manufacturer, Milton, Pa.-based Keystone Sporting Arms, makes rifles designed for use by children that are colored hot pink, royal blue and with multicolor swirls. One of those weapons was involved in a shooting last year in Kentucky, when a 5-year-old boy fatally shot his 2-year-old sister.
Sen. Steve Knight, R-Palmdale, said officers could hesitate for a fatal moment if they see a brightly colored real weapon pointed their way, thinking it is a harmless toy.
"To say that I can make that distinction within a split second and say that that is a toy gun, I know it, all they can do is shoot me with an airsoft and I'm OK — that's ridiculous," said Knight, who served 18 years as a Los Angeles police officer before his election to the Legislature.
Sen. Joel Anderson, R-Alpine, also opposed the bill. He said the state would be better to focus on educating young people about the dangers of carrying lookalike weapons in public or pointing them at police.
"The problem with this bill is it puts false hope out there," he said.
The legislation is opposed by the Airsoft Safety Foundation, as well as several organizations representing gun owners and retailers.