California bill could create sanctuary state for non-felon illegal immigrants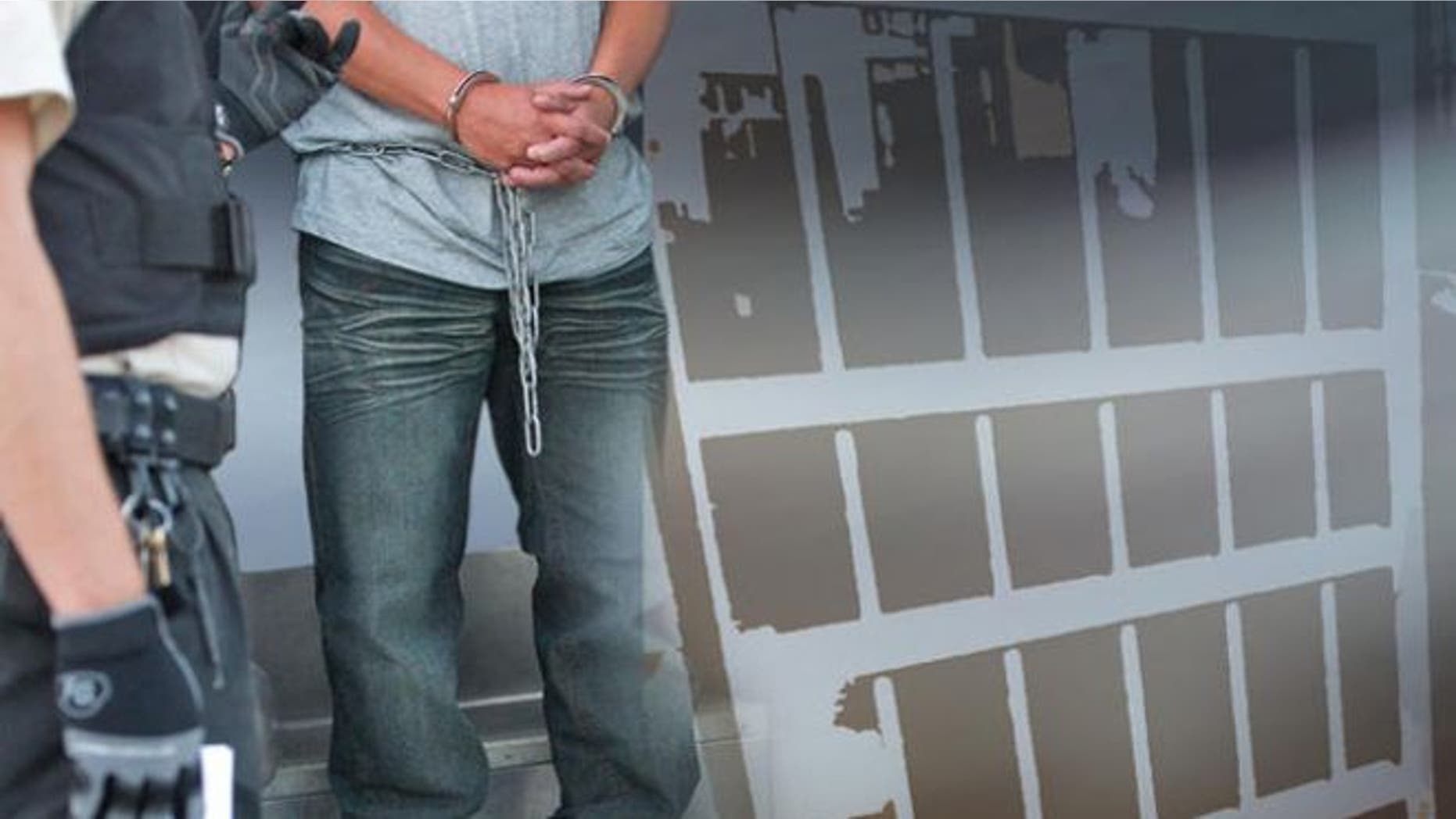 California lawmakers are considering a new bill that could create a sanctuary state for illegal immigrants seeking protection from Arizona's strict immigration law.
The Transparency and Responsibility Using State Tools, or TRUST Act, which is currently making its way through the California legislature, would prohibit local law enforcement from turning over illegal immigrants for deportation except for those with serious felony convictions.
Debate over the bill comes after the nation's highest court last month upheld the most controversial provision of the Arizona immigration law -- requiring local police to check the immigration status of anyone they suspect of being in the country illegally. Federal immigration officials have said they will be selective in responding to those calls and have already moved to shield some categories of illegal immigrants nationwide from deportation, but the provision is still on the books in Arizona.  
Critics of the California measure call it a "huge mistake," even dangerous. But proponents say local law enforcement should not be "entangled" in enforcing federal immigration law.
"The Trust Act is a good idea for California because we want to position ourselves as the anti-Arizona," said Angela Chan, a senior staff attorney with the Asian Law Caucus, a San Francisco-based civil rights organization in support of the bill.
Chan also said the Trust Act, sponsored by Democratic Assemblyman Tom Ammiano of San Francisco, seeks to remedy what she described as problems with the Obama administration's Secure Communities program, which lets local jails conduct immigration checks on everyone who is arrested. The federal program has led to the deportation of thousands of illegal immigrants – many of whom have no criminal records – and has been fiercely criticized by civil rights activists.
"Seven of the 10 people deported under this program have no criminal convictions," Chan told FoxNews.com.
An ICE spokeswoman, however, disputed that statistic, saying the actual numbers are reversed -- that nearly 75 percent of people deported through Secure Communities have one or more criminal convictions.
Chan said the program's implementation has "resulted in an undercutting of community policing," meaning immigrant residents may be afraid to call local law enforcement if they are witnesses or victims of a crime out of fear of deportation.
"The trust act will rebuild the community's confidence in law enforcement," added Jon Rodney of the California Immigrant Policy Center.
But critics of the Trust Act argue it will force local police to release individuals without conducting a thorough enough background check on them, running "the risk of letting some very dangerous people" slip through the cracks.
"This is a huge mistake," said Jessica Vaughan, director of policy studies at the Washington-based Center for Immigration Studies.
"It benefits mainly the illegal aliens who are here committing crimes and makes it much harder for federal and local law enforcement agencies to protect people who have to live with the illegal aliens who are creating the crime," Vaughan told FoxNews.com. "The local law enforcement agency may not know what convictions or other offenses are on that person's record. … They may not know who that person really is unless they hold that person long enough for DHS to check their record."
Los Angeles County Sheriff Leroy D. "Lee" Baca is also opposed to the bill, saying through a spokesman that he does not believe it will pass.
"He believes that (Secure Communities) must do better and will do better, but this is not the right way to do that," Los Angeles County sheriff's spokesman Steve Whittmore told FoxNews.com.
The Trust Act, which was already passed by the California state Assembly, awaits a vote by the state Senate.