Boston Mayor Plans to Withdraw From Controversial Secure Communities Immigration Program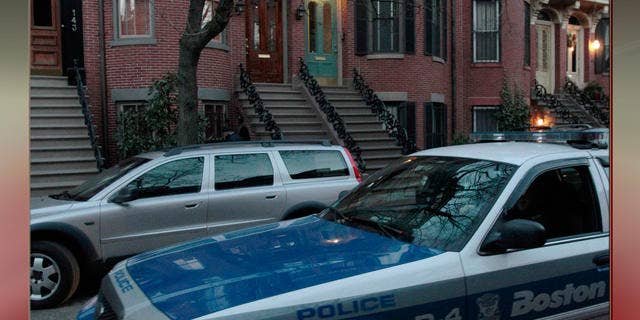 The mayor of Boston may be the latest to join the growing parade of officials who are withdrawing their states or districts from participation in a controversial federal program.
Mayor Thomas Menino says he plans to withdraw the city from the Department of Homeland Security's Secure Communities, a program that requires police to run criminal suspects' fingerprints through an immigration database to check whether they are in the U.S. legally unless the program is limited to only those accused of serious crimes.
The announcement came as a federal judge in New York ruled that Homeland Security and other federal agencies must produce information on how local jurisdictions can opt out, or limit their participation in, the Secure Communities program. The ruling by Judge Shira A. Shceindlin of the Southern District Court came in response to a Freedom of Information Act (FOIA) lawsuit against the federal agencies by the National Day Laborer Organizing Network, the Center for Constitutional Rights and the Cardozo Law School Immigration Justice Clinic.
"The court rejected the agencies' efforts to withhold documents that would reveal embarrassing or misleading information about Secure Communities," said a statement from the three plaintiff organizations about the court's decision.
Officials with U.S. Immigration and Customs Enforcement, known as ICE, say the program is crucial to helping the agency identify and deport criminals from the United States. But many critics say the program has been used to detain and deport people who do not pose a danger to the public.
"Secure Communities functions as a deportation dragnet to funnel non-citizens into the mismanaged ICE detention and removal system," the plaintiffs' statement said.
In a letter that was to be delivered Monday to the DHS Secure Communities task force, Menino said the program has caused a breakdown of relations between residents and police in immigrant communities.
The cross-referencing means people picked up for relatively minor crimes can face deportation.
The Boston Globe reports that in his letter, Menino called on the Secure Communities task force to demonstrate more transparency in how it decides whose fingerprints are shared with ICE.
Proponents of tougher immigration enforcement balk over criticism that programs such as Secure Communities are sweeping up undocumented immigrants who have not commited serious crimes. They argue that the undocumented have violated U.S. immigration laws, and should be pursued and deported. ICE officials have echoed the same sentiment in defending Secure Communities.
Secure Communities operates in more than 1,000 jurisidictions in more than 40 states. DHS officials have said they plan to implement it nationwide by 2013, but the governors of several states, including Massachusetts, Illinois and New York, have said they no longer want to participate, and several officials of local jurisdictions have reached the same conclusion.
This story contains material from The Associated Press.
Follow us on twitter.com/foxnewslatino
Like us at facebook.com/foxnewslatino