Boehner: Immigration Legislation Has No Chance of Passing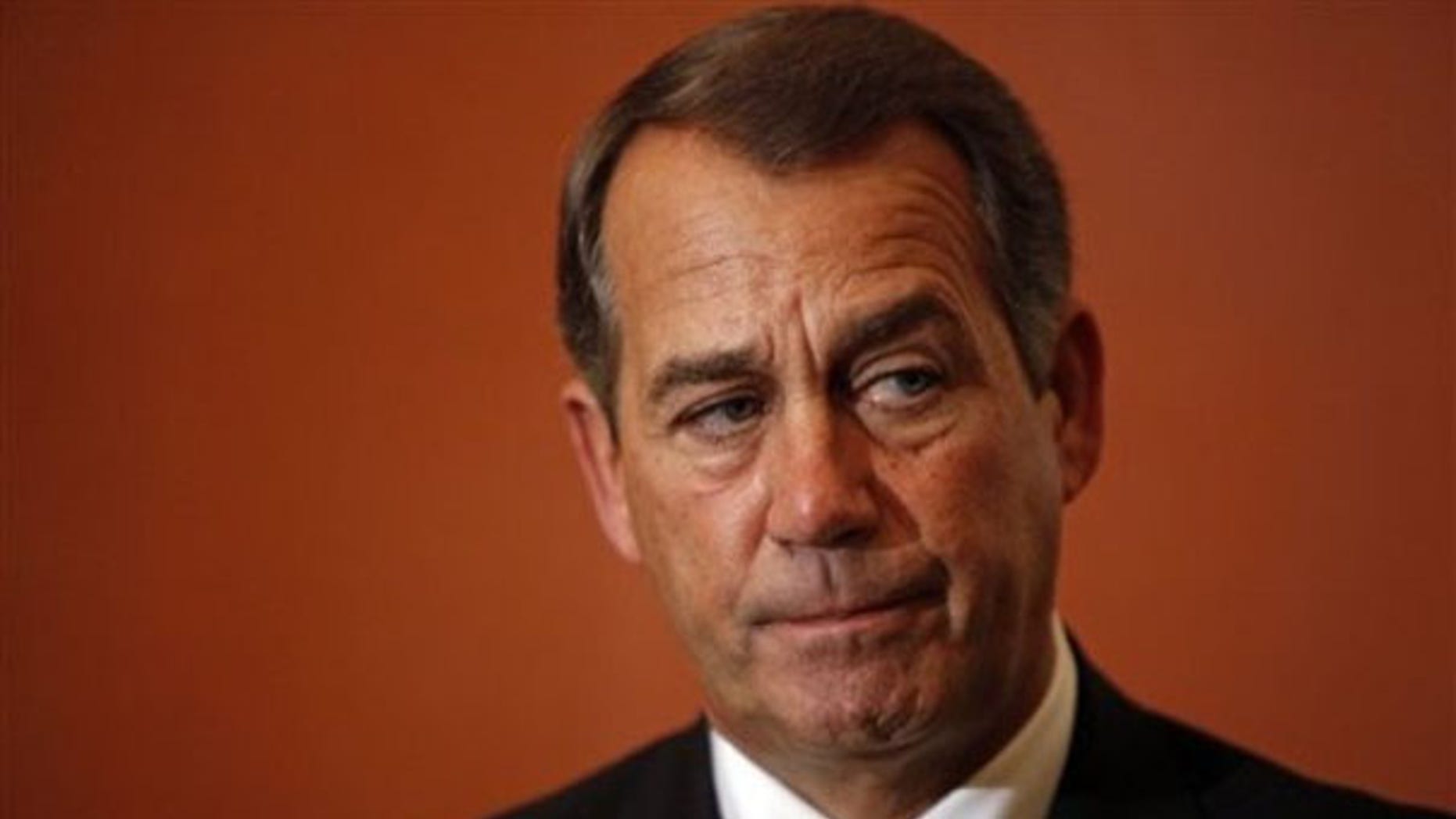 House Republican Leader John Boehner said Thursday that immigration legislation has no chance of passing this year, a prediction rendered as Democrats gave mixed signals about how committed they were to pressing the issue following the yearlong battle over health care.
Top Democrats -- Majority Leader Harry Reid of Nevada and Sen. Charles Schumer of New York -- scheduled a late afternoon press conference to discuss immigration.
Boehner said the health care fight makes pursuing an immigration overhaul impossible, calling the attempt to bring up legislation a "cynical ploy" aimed at appealing to certain voters.
"There is not a chance that immigration will move through the Congress," Boehner said.
Republicans have loudly protested Reid's push to bring up immigration legislation, a campaign that seemed to be building momentum after Arizona passed a tough law this month making illegal immigration a state crime. Some Democrats said the federal government needs to act to ensure other states don't follow Arizona's lead.
But President Obama, speaking with reporters on board Air Force One on Wednesday, acknowledged that the political climate might not be right.
"We've gone though a very tough year and I've been working Congress very hard, so I know there may not be an appetite immediately to dive into another controversial issue," the president said.
Reid on Tuesday also walked back talk that he would move immigration ahead of climate change legislation on the congressional agenda. He said he was willing to bring up climate change legislation first, but continued to press for action on immigration.
Senate Democrats moved forward Wednesday, releasing a 26-page framework for legislation that sets tough border security standards as a precursor to illegal immigrants finding a pathway to U.S. citizenship, something critics often label amnesty.
"Proponents of immigration reform acknowledge that that we need to meet clear and concrete benchmarks before we can finally ensure that America's borders are secure and effectively deal with the millions of illegal immigrants already in the U.S.," the document states.
The outline, obtained by Fox News, was written by Reid, Schumer and Robert Menendez, D-N.J.
One senior Democratic official said the outline is the framework for a "potential bill" that would be advanced "later this year."
The Associated Press contributed to this report.