Blinken says cartels control parts of Mexico, as AMLO downplays fentanyl smuggling
The Mexican president has downplayed the role of Mexican cartels in the U.S. fentanyl crisis
Secretary of State Antony Blinken on Wednesday said that the Mexican drug cartels control parts of Mexico -- coming after incendiary remarks by the Mexican president, in which he sought to pass blame for the country's drug smuggling off onto the U.S.
Blinken was asked at a Senate hearing by Sen. Lindsey Graham, R-S.C., if there are places in Mexico where the government does not have control.
"Are the drug cartels in control of parts of Mexico not the government of Mexico?" Graham asked.
"I think that's fair to say, yes," Blinken replied.
Graham followed up and asked Blinken if he agrees "that fentanyl coming from Mexico is killing Americans by the tens of thousands."
MEXICAN PRESIDENT SAYS LACK OF 'HUGS AND EMBRACES' NOT DRUG CARTELS TO BLAME FOR FENTANYL CRISIS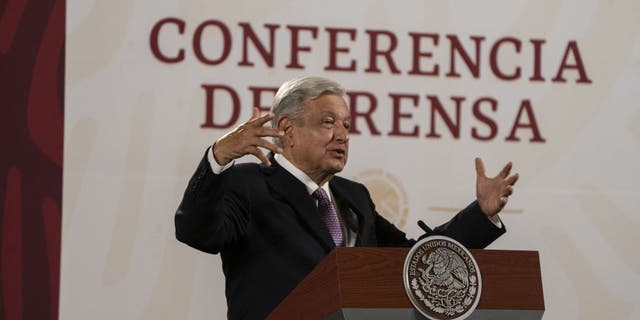 "It is. And it's also killing Mexicans," Blinken responded.
The back-and-forth continued as Graham quizzed Blinken about whether the U.S. policy related to the crisis and the cartels is working.
"They need to do more. They need to be more effective. Here's one way we can do that. One way we can do that is making sure that we have, for example, the technology on our borders to detect and intercept the fentanyl," he said. "96% of the fentanyl coming to the United States is coming through legal ports of entry. We have the technology that can catch a lot of that. We need to deploy it faster."
Graham then asked about declaring the cartels Foreign Terrorist Organizations.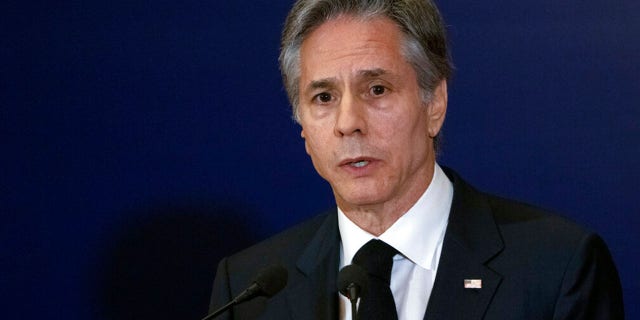 "How about this idea – rather than just interdicting at the border, we go to the source and declare Mexican drug cartels foreign terrorist organizations under U.S. law, would you consider that?"
"Yes we'd certainly consider that," Blinken replied.
Graham has been one of a number of Republicans advocating for a tougher stance against Mexican drug cartels in response to the fentanyl crisis which is killing around 70,000 Americans a year.
Fentanyl is 50-100 times more potent than morphine and comes primarily across the land border after being produced by Mexican drug cartels using Chinese precursors.
MEXICAN PRESIDENT THREATENS TO MEDDLE IN US ELECTIONS WITH 'INFORMATION CAMPAIGN' AGAINST REPUBLICANS
Attorney General Merrick Garland recently told lawmakers Mexico was helping the U.S. with the issue of fentanyl, but could still be doing more. He also said the epidemic is being "unleashed on purpose" by Mexico.
Graham has called for the declaration of cartels as FTOs as well as military action against the drug labs. In response to those calls by Graham and other Republicans, Lopez Obrador falsely claimed that Mexico does not produce fentanyl.
"Here, we do not produce fentanyl, and we do not have consumption of fentanyl," López Obrador said. "Why don't they [the United States] take care of their problem of social decay?"
MEXICAN PRESIDENT CLAIMS FENTANYL IS US PROBLEM, SLAMS CALLS FOR US MILITARY ACTION AGAINST DRUG CARTELS
He also threatened to meddle in U.S. elections by launching an "information campaign" against Republicans.
"And if they do not change their attitude and think that they are going to use Mexico for their propaganda, electoral and political purposes, we are going to call for them not to vote for that party, because it is interventionist, inhumane, hypocritical and corrupt," López Obrador said, later adding that Mexico would be insisting that "not one vote" goes to Republicans from Mexicans and Hispanics.
The controversial Mexican leader later told reporters the U.S. fentanyl crisis was caused by "a lack of hugs, of embraces."
CLICK HERE TO GET THE FOX NEWS APP
"There is a lot of disintegration of families. There is a lot of individualism. There is a lack of love, of brotherhood, of hugs and embraces," he said. "That is why [U.S. officials] should be dedicating funds to address the causes."