American fentanyl crisis 'unleashed on purpose' by Mexican drug cartels, AG Garland says
Sen. Lindsey Graham says fentanyl deaths outnumber gun and car deaths combined
Attorney General Merrick Garland says Mexican drug cartels unleashed the fentanyl crisis on the U.S. "on purpose," and urged the Mexican government to "do more" to combat drug trafficking.
Garland made the statement while testifying before the Senate Judiciary Committee on Wednesday. Sen. Lindsey Graham, R-S.C., pressed Garland regarding the opioid epidemic, highlighting that fentanyl is responsible for more deaths than guns and car accidents.
"It's a horrible epidemic, but it's an epidemic that's been unleashed on purpose by the Sinaloa and the new generation Jalisco cartels," Garland said.
Graham then pressed Garland about what Mexico was doing to combat drug trafficking.
"They are helping us, but they could do much more. There's no question about that," Garland responded.
BORDER PATROL SEIZES ENOUGH FENTANYL TO KILL 100 MILLION AMERICANS IN UNDER FIVE MONTHS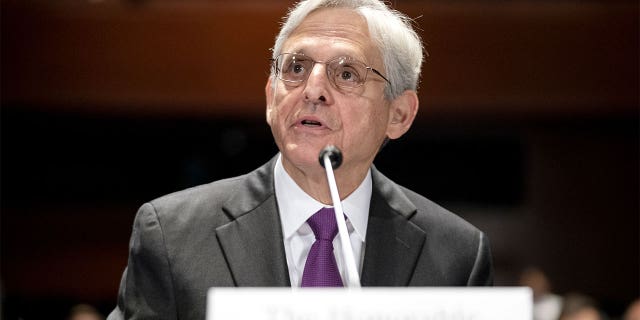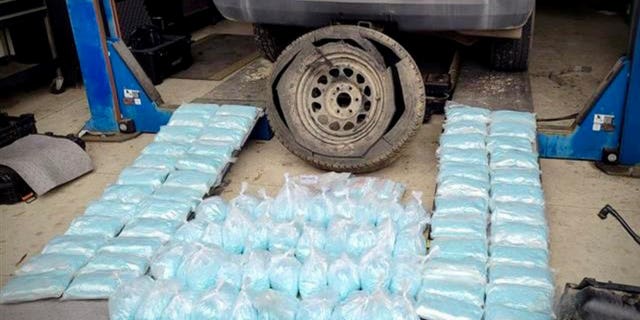 MOM WHO LOST SONS TO FENTANYL RIPS INTO LAWMAKERS IN EMOTIONAL HOUSE TESTIMONY: 'THIS IS A WAR, ACT LIKE IT!'
Fentanyl is primarily made in Mexico using ingredients shipped from China. It is primarily intercepted through ports of entry by Customs and Border Protection's (CBP) Office of Field Operations as smugglers attempt to bring it across the U.S.-Mexico border, but it is also sometimes stopped by Border Patrol agents in the field.
Seizures of fentanyl by CBP jumped from about 4,800 pounds in 2020 to 14,700 pounds last year. At least 12,500 pounds of fentanyl have already been seized in the first four months of fiscal year 2023, which began last October.
Drug trafficking has risen hand-in-hand with illegal border crossings under President Biden's administration. The U.S. saw roughly 100,000 monthly border encounters in Feb. 2021, when Biden took office, but now regularly sees well over 230,000 encounters, according to CBP data.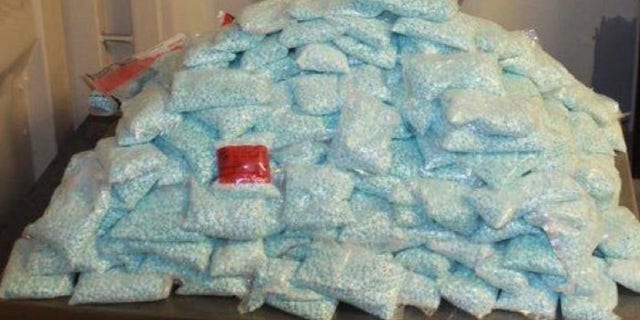 CLICK HERE TO GET THE FOX NEWS APP
The drug poses a massive threat to users because it is roughly 50 times more potent than heroin, but users are often not aware it has been mixed in with the drugs they purchase.
Fox News' Kelly Laco contributed to this report.