Ben Carson: Rubio and Cruz are among potential Trump running mates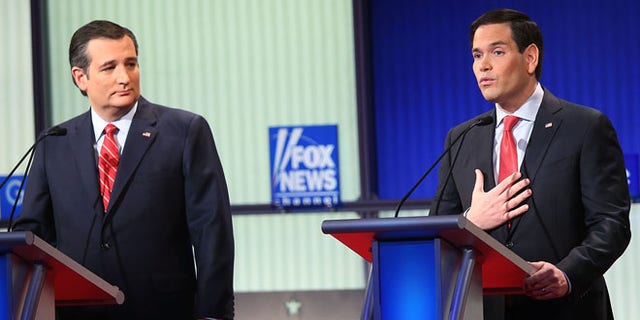 Former Republican presidential candidate Ben Carson appears to have spilled the beans about who is on the short list of people being considered as Donald Trump's running mate.
The list of six includes Sen. Marco Rubio of Florida and Sen. Ted Cruz of Texas, who both competed against Trump to be the Republican presidential nominee.
In an interview with the Washington Post, Carson was asked about a new poll that shows he's the most popular among those seen as potential running mates of the real estate mogul, who is the presumptive GOP nominee.
"Who else was on the list?" Carson is described in the Post article as asking.
When told that the others with the most responses were Rubio, Cruz, Ohio Gov. John Kasich, former Alaska Gov. Sarah Palin and New Jersey Gov. Chris Christie, Carson reportedly replied, "Those are all people on our list."
The Post added that after the story published, Carson sought to recast what he apparently inadvertently divulged.
"When it comes to who could be the vice president and you name a list of people," Carson said. "I'm going to say yes to everybody – everybody could potentially be considered, doesn't mean they are on the short list."
Earlier this month, Trump said he'd consider Kasich.
"I would be interested in vetting John," he told CNN on the day Kasich dropped out of the race. "I like John. I've had a good relationship with John. Whether he is vice president or not, he will be very helpful with Ohio."
Rubio last week said that he would support Trump, though not campaign for him. He said he continued to have policy differences with Trump.
Rubio and Trump had prickly exchanges in the weeks leading up to the Florida lawmaker's devastating loss in the primary in his own state in mid-March. The barbs became increasingly personal.
But if Rubio and Trump took hard shots each other, they almost paled in comparison to the nasty insults that Cruz and the billionaire hurled at each other.
Cruz was Trump's most fierce competitor, winning the most delegates after the real estate tycoon. Cruz withdrew after losing the Indiana primary in early May.
Leading up to that contest, Trump alleged that Cruz's father was with Lee Harvey Oswald just before he assassinated John F. Kennedy. A Cruz campaign spokesperson called the allegations, which appeared in an National Enquirer piece, "another garbage story in a tabloid full of garbage."
In response, Cruz intensified his already-high voltage attacks on Trump, telling reporters on the day of the primary: "I'm going to tell you what I really think of Donald Trump."
"He is proud of being a serial philanderer," Cruz said. "He describes his own battles with venereal diseases as his own personal Vietnam ... This man is a pathological liar, he doesn't know the difference between truth and lies."
Cruz added, "The man is utterly immoral."
Like us on Facebook
Follow us on Twitter & Instagram