In #MeToo era, at least 4 Democrats elected despite misconduct allegations
At least four Democrats facing sexual misconduct controversies in the #MeToo era were voted into office on Tuesday, a result that would appear to clash with the party's claims to stand behind women and have zero tolerance toward such allegations.
House Reps. Keith Ellison, Tony Cárdenas and Bobby Scott, and Sen. Bob Menendez, all came out victorious on Tuesday, despite being accused of misconduct.
Their election raises questions whether the Democratic Party, which went all-out to stop now-Supreme Court Justice Brett Kavanaugh in the face of assault claims and stressed the importance of believing women's allegations, is selectively tapping into the #MeToo movement.
Ellison, the deputy chair of the Democratic National Committee (DNC), was one of the highest-profile candidates who won the election. He became the state attorney general in Minnesota despite allegations of domestic violence.
Karen Monahan, the Democrat's former girlfriend, alleged that he once dragged her off a bed while shouting profanities and sent multiple abusive text messages. She also published a 2017 medical document that identified Ellison as the abuser who caused "emotional and physical abuse."
Ellison denied the allegations and an investigation commission by the state Democratic Party cleared him of misconduct allegations. Ken Martin, the chairman of the Minnesota Democratic–Farmer–Labor Party (DFL), dismissed the allegations brought by Monahan, saying "I don't believe her."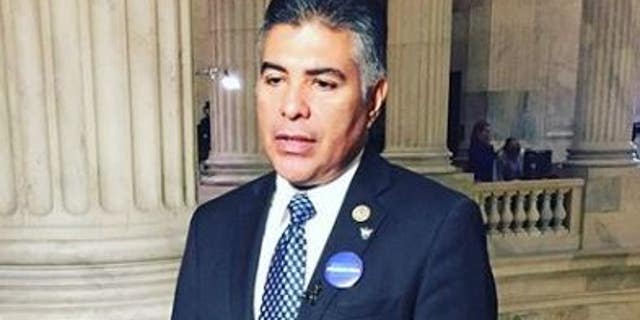 Cárdenas, a California Democrat, meanwhile, easily cruised to victory in the state's 29th Congressional District, receiving nearly 80 percent of the vote, while being the subject of a lawsuit claiming he drugged and sexually assaulted a 16-year-old teenager in 2007.
A Los Angeles Superior Court ruled that "a reasonable and meritorious basis" existed for the case to proceed and Cárdenas was publicly identified as the accused person. He denied the accusations.
This prompted some activists to call for Cárdenas' resignation just before the primary election in May. "This is disgusting," said Gina Felix Goldman, an activist, at a press conference, the Los Angeles Daily News reported.
"Out of respect for the community, out of respect for the family, out of respect for the victim, we are asking the congressman to step down," she added.
"Out of respect for the community, out of respect for the family, out of respect for the victim, we are asking the congressman to step down."
The Democratic Party did little to disassociate from Cárdenas, staying largely silent while the Los Angeles County Democratic Party officially endorsed the Democrat, despite slamming Republicans for downplaying sexual assault allegations against Kavanaugh.
"We must never forget that a woman's account of sexual assault was swept under the rug and all but ignored by the Republicans for partisan gain," the local Democratic Party said in a statement.
Old allegations of misconduct also came back to haunt Menendez, the incumbent New Jersey senator, who won the closer-than-expected race as well.
Republican candidate Bob Hugin revived salacious allegations that Menendez had sex with underage prostitutes during past trips to the Dominican Republic.
The Democrat denied the allegations multiple times and decried them as a smear ever since they were revealed on a news site in 2012.
This didn't stop the Hugin campaign from releasing a television ad that cites papers filed in federal court by prosecutors in 2015 acknowledging the FBI probed the prostitution allegations as part of its corruption case against Menendez.
Despite the allegations, the Democrats poured money into the race that is generally considered solidly blue. Senate Majority PAC, a group affiliated with Senate Minority Leader Chuck Schumer, invested $6 million in the race.
In some other cases, Democrats also glossed over sexual harassment allegations against lawmakers that are running in solidly Democrat districts where Republicans don't even put forward candidates.
Virginia Democrat Bobby Scott won Virginia's 3rd Congressional District thanks to nobody challenging him, even after he was accused of sexual misconduct in 2017.
A former Congressional Black Caucus Foundation fellow. M. Reese Everson, claimed that the congressman sexually harassed her in 2013, and that she was fired and blacklisted from further work on Capitol Hill after she refused his advances.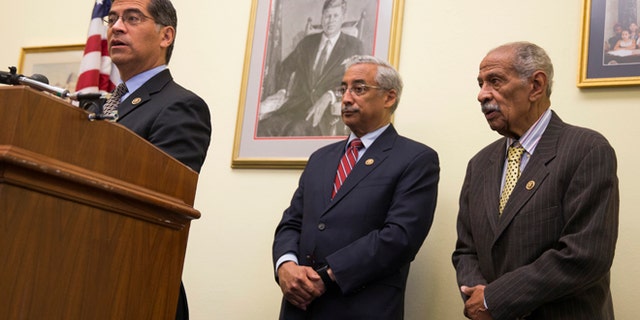 She said he touched her leg and body without her consent and promised to help with her career if she let him flirt with him.
She recalled the allegations on Fox News' "The Ingraham Angle" even before she named Scott as the alleged harasser.
"[He said], 'So Reese, are you gonna be a good girl?'" Everson told Ingraham at the time. Everson said Scott asked her "if you're gonna be a good girl, what is the point of you being here?"
Scott denied the allegations.
'I WAS BLACKBALLED': CONGRESSIONAL STAFFER RECOUNTS ALLEGED SEXUAL HARASSMENT BY LAWMAKER
On the Republican side, meanwhile, there were no congressional candidates that managed to survive allegations raised against them.
Pennsylvania's Republican congressional candidate Marty Nothstein lost to Democrat Susan Wild. His campaign has been mired with a sexual harassment allegation dating back 20 years, a charge he denied claiming the story was planted just as he announced his bid for Congress.
"Both the Upper Macungie Township police and the Lehigh County District Attorney's office investigated this accusation and found it to be groundless," Nothstein said during a press conference in August.
But some Republicans accused of misconduct were able to get into office on a state level.
Kentucky state Republican Rep. Jeff Hoover resigned from his position as state House speaker in January after revelations that he settled a sexual harassment claim with a female staff member. He will be re-elected to the office as he's running unopposed.
The Associated Press contributed to this report.