At Convention, Texas GOP Passes Immigration Plank Similar to Arizona Law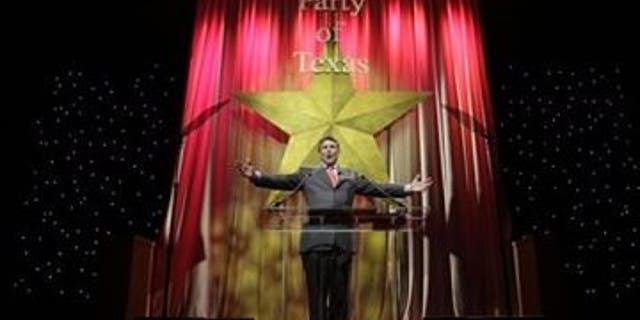 Fired-up Republican activists in no mood for compromises threw out their party chairwoman Saturday, then bucked Texas Gov. Rick Perry by pushing for a crackdown on illegal immigration similar to Arizona's new law.
Some delegates at the Republican state convention also called for a nonbinding resolution calling on House Republicans to oust their own speaker, Rep. Joe Straus of San Antonio, considered too moderate for many of the bedrock conservatives meeting in Dallas this weekend. Convention organizers ruled the Straus resolution out of order.
While the convention began Friday with scripted unity and Democrat-bashing speeches, its final hours were marked by division and heated debates over GOP policy priorities.
In a sometimes chaotic and raucous roll-call vote, delegates overwhelmingly decided to ditch their firebrand leader, conservative activist Cathie Adams, in favor of Houston businessman Steve Munisteri. Munisteri had focused his campaign on the party's $500,000 debt, saying Republicans should be in better financial shape since they control both houses of the Legislature and all statewide offices.
The immigration proposal, a hard-line approach that Perry has said isn't right for Texas, was one of several initiatives debated as delegates wrapped up the two-day convention. The Republican Party platform is a blueprint of the policies that GOP activists want elected officials to pursue.
Delegates voted to include a plank advocating for a state law that would bar illegal immigrants from "intentionally or knowingly" living in Texas. Similar to Arizona's strict law that has sparked nationwide debate, the proposal would require local police to verify U.S. residency when making arrests.
Perry has said the Arizona law, if adopted in Texas, would unduly burden police.
Another potentially controversial plank advocates an "open carry" law, which would allow residents to openly carry firearms in public without a concealed weapons permit.
The convention brought more than 8,000 delegates to Dallas to debate the party platform, select party leaders, train volunteers and adopt rules to guide the nomination process.
Held every other year, it's mostly designed as a giant pep rally to fire up Republicans ahead of the November elections. The choreographed convention began with prayers, video tributes and speeches by top Republican leaders, including Perry.
On Saturday, the main guest speaker, Mississippi Gov. Haley Barbour, told delegates that the stakes in the 2010 elections were "higher than any midterm election in my lifetime." Barbour urged activists to focus their ire not on each other but on the Democrats who had engineered the "biggest lurch to the left in American history."
Barbour warned the delegates not to engage in divisive internal battles or demand a "purity" test of Republican leaders who may not agree with them on every single issue.
"We cannot forget unity because some people will let purity be the enemy of unity," Barbour said. "It's a big party and we need everybody who is on our side."
That didn't stop conservatives from criticizing their moderate speaker.
A resolution circulating on the floor of the Dallas Convention Center called for Republicans to "remove and replace" Straus, who came to power in 2009 with the help of House Democrats. Straus spokeswoman Tracy Young said the speaker remained focused on increasing the House Republican majority. He had no comment on the resolution, she said.