As 2015 ends, U.S. remains without an ambassador to Mexico; many blame Rubio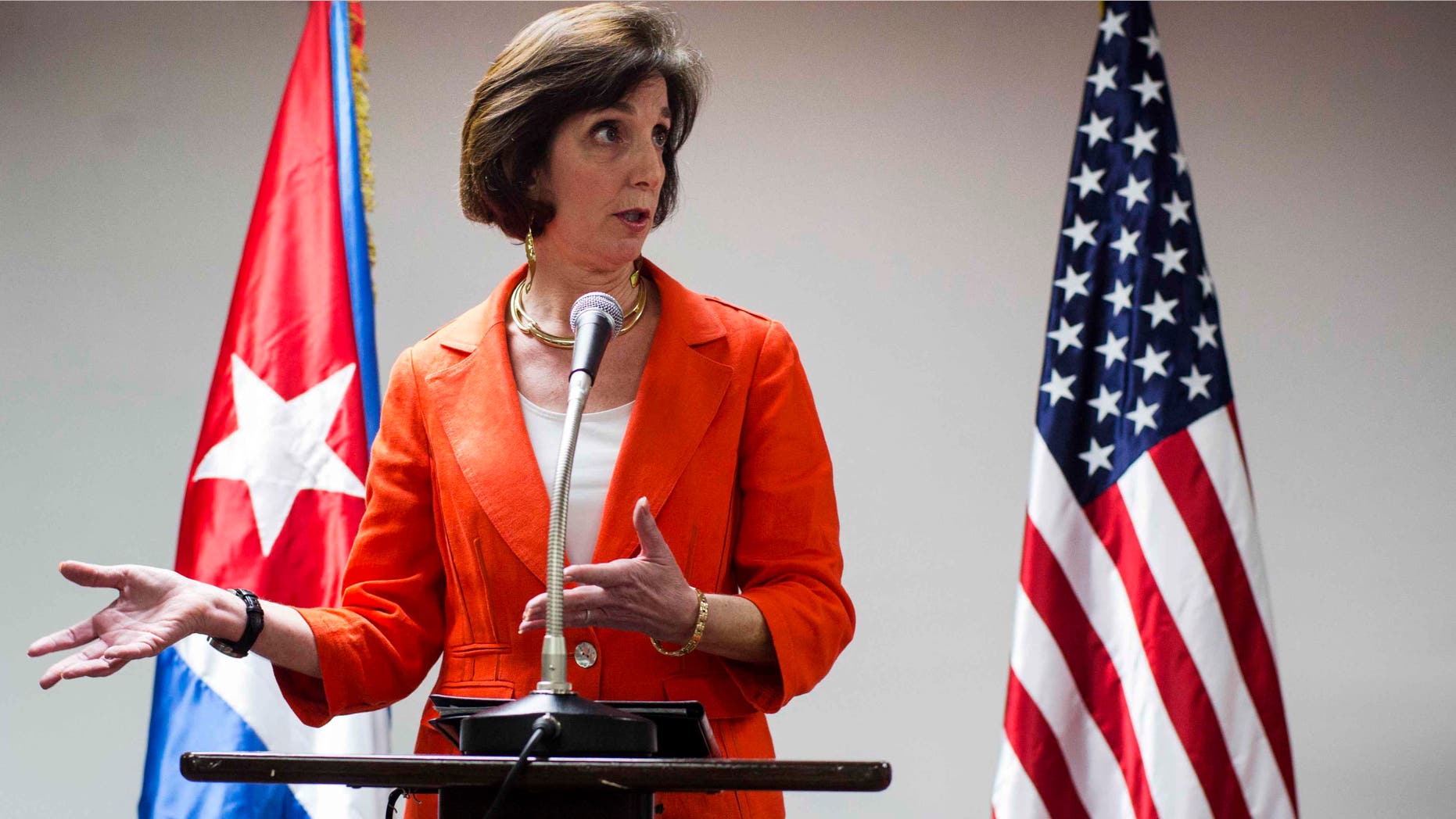 As the year draws to a close, a slew of President Barack Obama's nominees for ambassador and judicial posts are still waiting for confirmation votes in the Senate.
The Senate now has the lowest number of confirmations in three decades, Politico reports.
One of the most high-profile nominees awaiting a vote is Roberta Jacobson, a candidate for U.S. ambassador to Mexico, a post that has been vacant since the end of July, when Earl Anthony Wayne stepped down before his retirement.
Jacobson, who is the assistant secretary of state for Western Hemisphere Affairs, was approved by the Senate Foreign Relations Committee in November with a vote of 12-7.
Jacobson must be approved by the full 100 member Senate before she can become ambassador.
Much of the blame for the inaction is falling on Cuban-American Sen. Marco Rubio, a Florida Republican who is accused by some of thwarting a quick vote on the floor because of Jacobson's pivotal role in the normalization of relations between the United States and Cuba.
Rubio, like his Democratic colleague and fellow Cuban-American Robert Menendez, has been a vocal opponent of having diplomatic relations with the Communist government of Raúl Castro, especially while the Cuban president refuses to take steps toward democratic reforms and stop oppression on the island.
On Friday, 17 Latino members of Congress sent a letter to Rubio demanding that he stop holding up Jacobson's confirmation.
"The United States has been without an Ambassador to Mexico since July, following the retirement of Tony Wayne," said a press release from Rep. Ruben Gallego, an Arizona Democrat. "This lapse in leadership at the U.S. Embassy in Mexico City comes at a time when the importance of the security and economic partnership between our two countries has never been greater."
"Sen. Rubio has made it clear that his reasons for blocking Ms. Jacobson's confirmation are purely political," Gallego said in a statement included in the press release. "At a time when our nation faces security threats abroad, it is more important than ever to make sure our security partnership with our neighboring countries remains strong. Rubio is putting our nation's security and our economic ties with Mexico at risk, and it's time he put his grudges aside and did what was best for this country."
Sen. Ben Cardin of Maryland, the ranking Democrat on the committee, told Politico that the delays in her approval have "everything to do with the Cuban policy. That's not Roberta Jacobson. That's the Obama policy."
Both Rubio and Menendez voted "no" on Jacobson in the November committee vote. Menendez, the only Democrat to reject her nomination, read a statement before the vote expressing concerns about human rights in Cuba.
Rubio raised his own concerns, including whether the State Department had been tough enough in seeking the extradition of Sinaloa Cartel leader, Joaquín "El Chapo" Guzmán, who escaped in July from a Mexican prison.
In an opinion piece in the Los Angeles Times, Michael Camuñez, who was U.S. Assistant Secretary of Commerce, blasted the inaction on the nomination.
"It's been six months since President Obama nominated Roberta Jacobson, the current assistant secretary of State for the Western Hemisphere, to serve in Mexico," he wrote. "A career civil servant — not a political appointee — with deep expertise in the region and fluency in Spanish, Jacobson is among the most highly qualified people ever tapped to represent the U.S. in Mexico."
Camuñez lays the blame squarely at the feet of two senators – Rubio and Texan Ted Cruz, who is also of Cuban-American descent – saying they "have placed 'holds' on her nomination."
"Although Americans may assume that ambassadors are just figureheads, that's certainly not the case for our chief of mission in Mexico City," Camuñez wrote. "The U.S. ambassador and her team coordinate the entire national security and commercial apparatus of our government at post in Mexico."
Like us on Facebook