Artist is released (again) from Cuban jail, but not from Cuba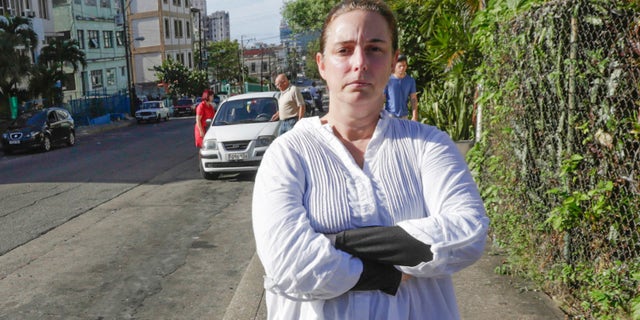 A performance artist who was arrested in Cuba and held three times in recent days after she decided to test Cuban President Raul Castro's tolerance for dissent has been released again – but forced to remain on the island to face charges.
Tania Bruguera, who divides her time between Cuba, the United States and Europe, according to published reports, was released Friday evening following an open letter to Castro from more than 1,000 artists from around the world who demanded the dissident be freed from jail, according to The New York Times.
Bruguera was first arrested last week after organizing a protest performance that called for setting up an open microphone for Cuban citizens to air their political views. Cuban police arrested and detained Bruguera on charges of disturbing public order for organizing the event.
They released her briefly but put her back in custody before she could hold a planned meeting with journalists.
Cuban officials reportedly have confiscated her passport, and are demanding that she remain in Cuba for a few months while the charges are pending.
Bruguera is said to spend her time in Cuba, New York and France, mostly because of her performance art.
After she called for the event that angered Cuban officials, the Castro government launched a crackdown on its opponents, arresting and briefly detaining dozens of them.
The actions focused attention on the iron-fisted treatment in Cuba of those who criticize the government, and also intensified the debate about whether President Barack Obama had acted too hastily in restoring diplomatic relations with Cuba in the absence of any real commitment by Raul Castro to make democratic reforms.
"We firmly believe her detention, and withdrawal of her Cuban passport, are inappropriate responses to a work of art that simply sought to open space for public discussion," said the letter by the artists to Castro.
The Cuban Commission for Human Rights and National Reconciliation said Monday that they recorded 8,899 short-term detentions of dissidents and activists in 2014. That was about 2,000 more than the previous year and four times as many as in 2010, said the group's head, Elizardo Sanchez.
The detentions can last for a few hours or a few days, but do not lead to prison time. Some people have been detained several times in a month, so the total number of people detained is lower.
Sanchez said his group counts about 90 people held in prison for political reasons — less than half the figure five years ago.
Includes reporting by The Associated Press.
Follow us on twitter.com/foxnewslatino
Like us at facebook.com/foxnewslatino