Army post to become temporary shelter for unaccompanied minors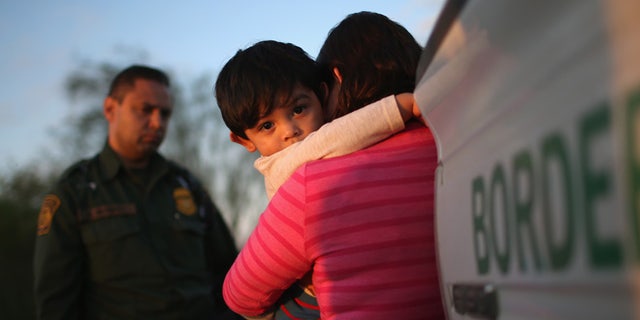 Unaccompanied children caught entering the United States illegally will soon be housed at a Fort Bliss complex in New Mexico's Dona Ana County.
The children are scheduled to begin arriving at the temporary shelter early next month.
U.S. Department of Health and Human Services (HHS) officials say the facility will have the capacity for 1,800 beds, although the actual number of children who will stay there is difficult to predict.
The children will live at the shelter while HHS officials identify adults who can care for them while their immigration cases proceed in court. They hope to have one adult staff member for every eight children at the facility, in addition to medical and other employees.
The children, however, will not be allowed to attend local schools.
A spokesperson for the HHS made clear that the shelter would not impact any military functions or operations going on at the Fort Bliss complex.
"This effort has no impact on the ability of the Department of Defense (DOD) to conduct its primary missions nor on military readiness," spokesman Toby Merkt said in an email to the Military Times.
Merkt added, "The impact of these shelters on the local community is minimal. Children spend 35 days on average at the shelters and do not integrate into the local community while in HHS custody. They remain under staff supervision at all times."
The children all will have been medically screened and vaccinated by the DOD before arriving at the complex.
"All of the children receive a [tuberculosis] test, and girls over age 10 receive a pregnancy test," the fact sheet states.
HHS has more than 100 shelters in a dozen states.
Holloman Air Force Base outside Alamogordo, N.M., sheltered migrant children earlier in the year, but that temporary shelter closed earlier this month.
The Associated Press contributed to this report.