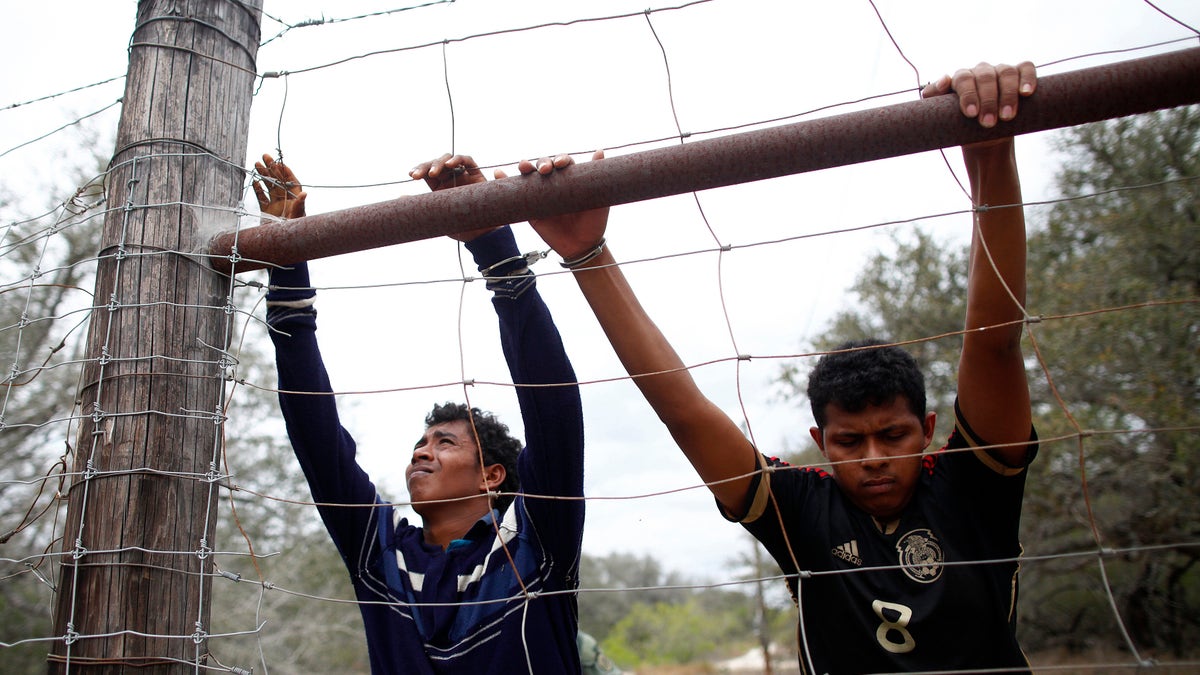 An Arizona Congressman is set to propose legislation that would allow federal authorities to immediately return Central American illegal child immigrants apprehended at the U.S. border back to their home countries.
U.S. Rep. Matt Salmon will introduce the bill early this week, according to the Arizona Republic.
If passed, the bill would undo a part of a 2008 law that requires U.S. Customs and Border Protection to turn over unaccompanied immigrant children from countries that do not border the U.S. to the Department of Health and Human Services.
"I think the first step to fix it is to give our CBP guys the authority to immediately repatriate them back to their countries," Salmon told the Arizona Republic. "Then we are going to have to have communications with Mexico and work with them to secure Mexico's southern border."
Federal immigration agencies have been inundated with a surge of unaccompanied child immigrants and parents with children, most of whom are from the Central American countries of Honduras, El Salvador and Guatemala.
An estimated 52,000 unaccompanied children and 39,000 parents with children were apprehended between Oct. 1 and June 15 – a drastic increase over previous years.
Because of a 2008 anti-human trafficking law, the apprehended immigrants are given over to HHS which then houses them while they await deportation proceedings. It has been unclear how many unaccompanied children have avoided deportation altogether.
With the recent surge in apprehensions, HHS has been left scrambling to find housing for the immigrants. Thousands have been placed at military installations in Texas, Oklahoma and California.
But some attempts to place them at facilities throughout the U.S. have been met with protest from locals. At a town hall meeting last month, outrage from residents of Lawrenceville, Va., forced HHS officials to scrap plans to house unaccompanied child immigrants at a nearby abandoned college.
And earlier this week, residents of Murrieta, Cali., protested the HHS's plan to take unaccompanied children to facilities there. The protesters blocked the buses transporting the unaccompanied children from dropping them off at an intake center.
Besides his proposed bill, Salmon has other suggestions for how the U.S. should tackle the immigration problem.
"There are a lot of dollars that we are giving out in foreign aid and I think we need to redirect some of it," Salmon told the Arizona Republic. "If the president is asking for $2 billion, I think we have to find it within the system and reshuffle things."
Salmon was referencing a request President Obama sent to Congress for $2 billion to increase the number of immigration judges in order to speed up the processing of deportation cases.
Salmon also said that the heavy flow of immigrant children creates massive humanitarian concerns. Many of the children are raped or sold into prostitution. They come into contact with smugglers and members of drug cartels. It is also unknown how many of the children fail to complete the perilous trek from their home countries to the U.S.
"We're not doing them any favors," Salmon told the Arizona Republic. "This is not a compassionate thing that we are allowing to happen. In fact, it's a terrible thing. And in a way our policies are aiding and abetting these cartels in exploiting these children. So we have to change our policies to the point where they are actually a deterrent."