Arizona lawmakers advance $30M 'virtual fence' proposal for US-Mexico border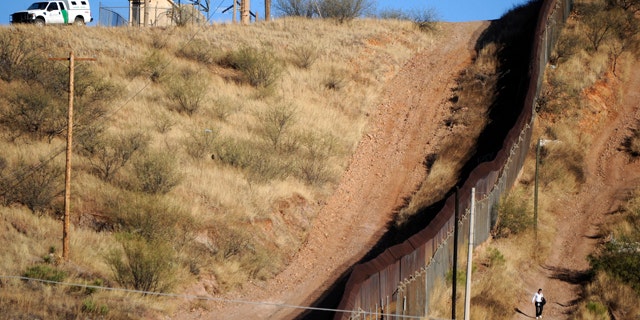 PHOENIX – An Arizona House panel on Monday gave initial approval to a plan to spend $30 million to install 350 miles of "virtual fence" along the state's southern border with Mexico.
The plan approved by the House Government and Environment Committee would place high-technology radar and video sensors on 300 towers along 350 miles of the border to monitor human and drug-smuggling activity. The sensors would send signals to a publically accessible site and could also be monitored by law enforcement agencies.
The proposal from Sen. Bob Worsley, R-Mesa, would use radar sensors about the size of a cereal box that could monitor 250 acres each. Mounting the sensors on towers paired with solar power units and a camera would allow Arizona to implement a "trust but verify" policy as to the federal effort to secure the border, Worsley said.
Worsley said he is confident Congress will pass immigration reform this year that will have lots of new spending for border security and that new security needs to be monitored.
"It's time that we have our own way to verify what we're being told by the Department of Homeland Security,' he said.
The radar sensors are made by a Utah company and are currently being used by the U.S. military in hostile environments.
Senate Bill 1106 passed on a 4-3 party-line vote, with Republicans in support. The vote came despite worries from GOP members about privacy concerns and questions as to whether the federal government should be funding the effort.
"It's a good thing to be able to use these things," said Sen. Chester Crandell, R-Heber. "My question is: Why isn't the Arizona delegation in Washington pushing for these things?"
The federal government tried to construct a "virtual fence" along the Arizona-Mexico border in a project that began in 2006. But it was abandoned in 2011 after consuming more than $1 billion and being overrun with system faults and false alarms.
Funding for the project also could include the estimated $260,000 in donations that the state has already collected under previously enacted legislation for an as-yet-unbuilt border fence.
Sen. Steve Farley, D-Tucson, opposed the $30 million appropriation and voted against the proposal. And Sen. Kelli Ward, R-Lake Havasu City, supported the proposal but raised privacy concerns with the cameras Worsley proposed could be teamed with the radar units streaming their images to anyone.
"It seems like anybody and everybody can see anybody and everybody down there," she said.
The bill now goes to the Senate Appropriations Committee, where its $30 million spending is likely to receive a critical reception.