Arizona lawmaker seeks $30M 'virtual fence' near US-Mexico border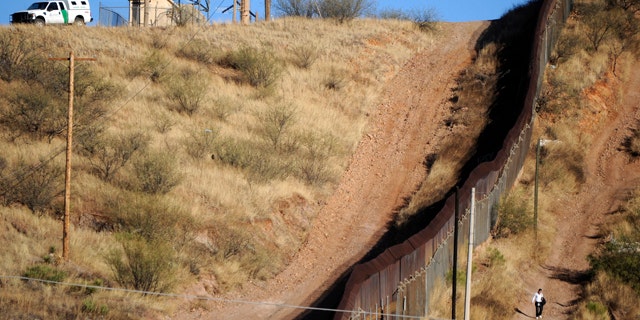 PHOENIX – An Arizona legislator wants the state to spend $30 million for a high-tech surveillance network near the U.S. border with Mexico.
Sen. Bob Worsley, R-Mesa, said the "virtual fence" consisting of 200 radar-camera units would monitor cross-border movement by people and vehicles to see if the federal government keeps its promises to secure the border.
"My proposal is just to monitor," Worsley said. "Trust but verify."
Under Worsley's bill, the new surveillance system would be erected within 20 miles of the border.
Funding for the project also could include the approximately $260,000 in donations that the state has already collected under previously enacted legislation for an as-yet-unbuilt border fence, the Arizona Capitol Times reported.
Worsley said he is confident Congress will pass comprehensive immigration legislation.
"We're going to see reform, and that matters a lot to us as a frontier state. So to me, it's important to know, can we trust the federal government when they say they've done their job on the border?" the senator said.
The leading legislative champion of the border-fence proposal was Rep. Steve Smith, a Maricopa Republican who has been frustrated by a legislative advisory committee's inability to agree on plan for physical fencing.
Smith said there's merit to Worsley's idea but that he'd prefer the radar devices be used in coordination with law enforcement along the border.
"We know that the border is porous. We know that the federal agency is not doing their job," Smith said.