Arizona Immigration Ruling Gives Both Sides Something to Crow, and Cry, About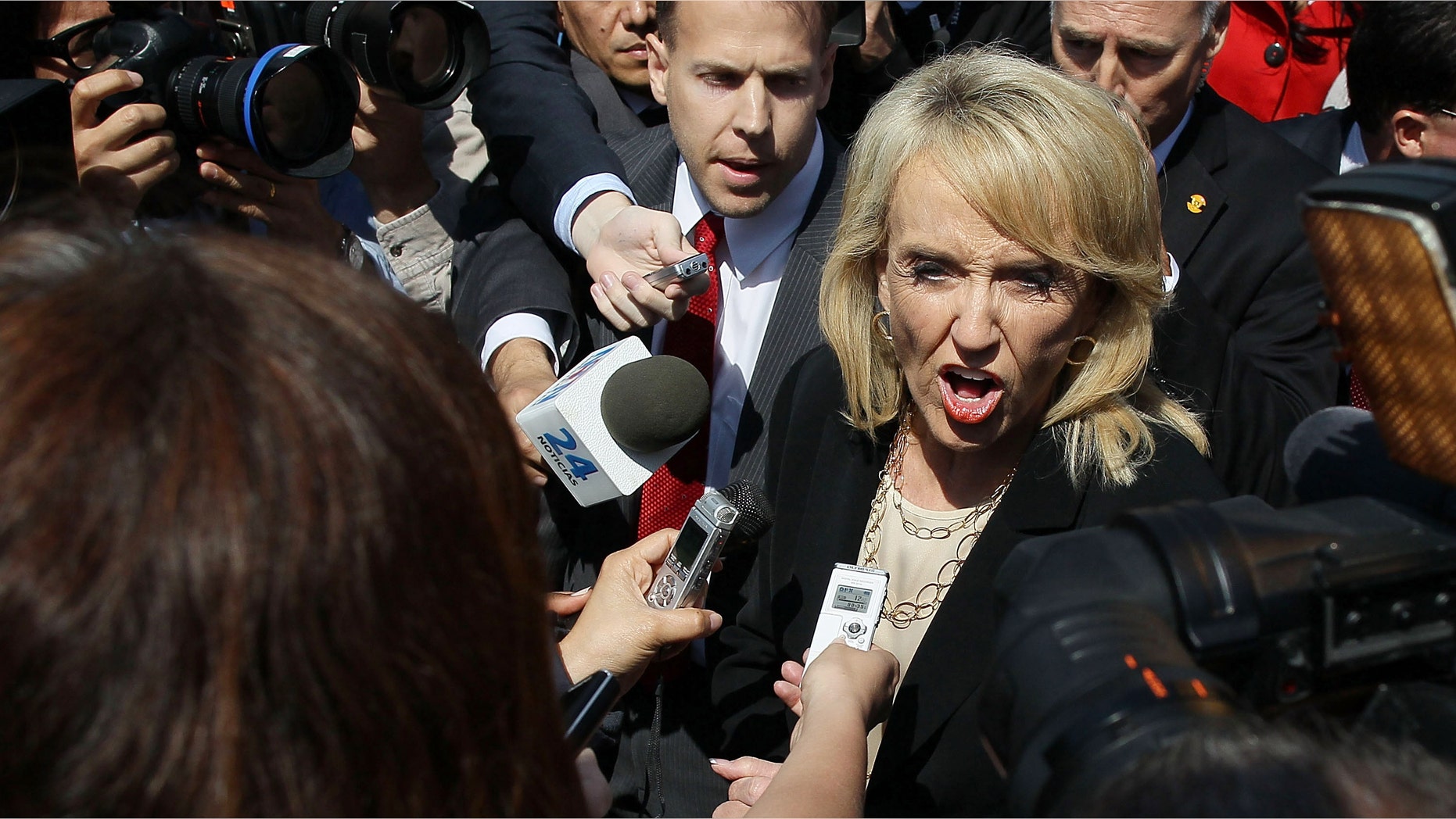 Was the Supreme Court's decision on Arizona's tough immigration law a win for those who don't want states creating their own laws on the matter, or was it a win for those who support enforcement at the local level?
Yes and yes -- depending on whom you ask.
But the fact is that neither side scored a complete victory.
The Supreme Court's much anticipated ruling struck down three of four contested provisions of the Arizona law, known as SB 1070. The decision prohibits Arizona from making it a state crime for undocumented immigrants to reside in the state or seek work there, and invalidates a provision that would have given police the power to arrest those suspected of residing in the country illegally.
But the ruling left perhaps the most controversial element intact: section 2B, often referred to as the "show me your papers" provision. The section instructs police officers to check the immigration status of those they stop or arrest for other crimes if they have reason to suspect the person is residing in the country illegally.
President Barack Obama painted the ruling as a limited triumph, but lamented the Court's approval of section 2B.
"I am pleased that the Supreme Court has struck down key provisions of Arizona's immigration law," Obama said in a statement. "Going forward, we must ensure that Arizona law enforcement officials do not enforce this law in a manner that undermines the civil rights of Americans, as the Court's decision recognizes."
Obama wasn't the only one celebrating. Focusing on the survival of section 2B, Arizona Gov. Jan Brewer also praised the ruling.
"Today's decision by the U.S. Supreme Court is a victory for the rule of law," Brewer said in a statement.  "After more than two years of legal challenges, the heart of SB 1070 can now be implemented in accordance with the U.S. Constitution."
If the Court's approval of section 2B was a victory for SB 1070 supporters, it was not the total triumph they wanted.
The opinion delivered by Justice Kennedy requires Arizona to apply section 2B narrowly. If immigration checks wind up lengthening the time suspects spend in detention, it could raise objections, according to Kennedy's opinion. Neither could state officers hold undocumented immigrants in custody "for possible unlawful presence without federal direction and supervision."
"If section 2B only requires state officers to conduct a status check during the course of an authorized, lawful detention or after a detainee has been released, the provision likely would survive preemption," Justice Kennedy wrote, but added: "at least absent some showing that it has other consequences that are adverse to federal law and its objectives."
That interpretation leaves open the possibility that the law could be challenged on the allegation that it leads to racial profiling—a process that is already in the works. The American Civil Liberties Union said Monday it has amassed a fund of $8.7 million to file as many lawsuits as possible against "show me papers" laws in Arizona and other states.
And they aren't the only ones who plan to sue—SB 1070 supporters are also expected to file lawsuits, taking advantage of a section of the Arizona immigration law that allows the state's residents to sue state agencies that don't enforce the law.
"We are in uncharted territory on this issue," said Tuscon Police Chief Roberto Villaseñor in a statement. "Police and sheriffs' departments in Arizona may be sued by people who believe they are not aggressive enough in enforcing the law—or by others who believe that police are being too aggressive or are engaging in racial profiling."
"This will result in our officers being tied up in court rather than working on the streets to reduce crime."
Pressure by some law enforcement officials to aggressively act on it may not result in an uptick in deportations. Even if state police enforce the new law as aggressively as possible—which Maricopa County Sheriff Joe Arpaio, for his part, insists he will—the Department of Homeland Security is not likely to cooperate.
Anticipating a flood of calls in coming weeks as Arizona's law is implemented, DHS is directing its immigration agents to continue following its prosecutorial discretion guidelines to prioritize the deportation of criminals and repeat crossers, while exempting those 30 and under who were brought here as children.
It remains to be seen how Arizona will implement its newly approved law. What's clear for now is that Monday's ruling did not settle the conflict over the Arizona's SB 1070. The decision handed no one a total victory and litigation will continue for the foreseeable future.