Alejandro Salas: What Role Will Mexico's Future President Play?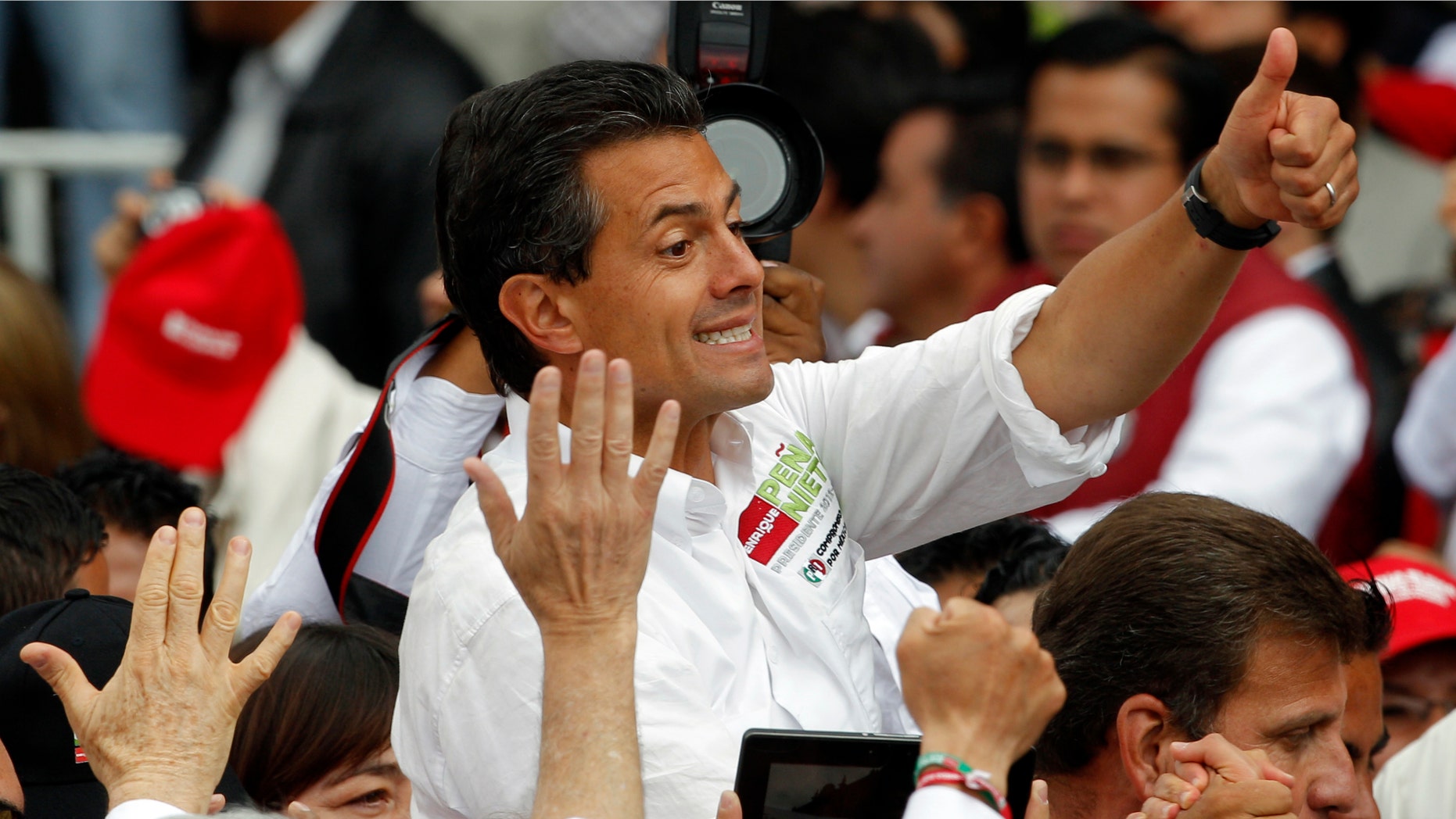 Mexico will have a new…
Puppet? Statesman? Reformer? Luddite? Maverick? Dinosaur?
The question is hard to answer. The country will have a new president in December, but what role will he play?
The election campaign in Mexico was long and intense.
It allowed those of us who followed it from within Mexico or abroad to hear numerous pleasant-sounding promises full of good intentions.
We were shown smiles, TV spots and pictures of the candidates presenting themselves as our next-door neighbor. We witnessed the best political marketing that comes with a modern-day campaign.
All that, I can understand, is how politics works these days.
Political campaigns are pragmatic.
The purpose is to gain votes and access to power. Why go into the detail of how to do it, when the mere promise to transform Mexico into one of the emerging economies of the 21st century, reduce high levels of poverty and inequality, and put an end to organized crime is enough to win elections?
Now the campaign is over and millions of Mexicans need to see who the presumed President-elect Enrique Peña Nieto really is, and how he will go about to fulfilling his promises.
Several analysts have said he is a young, handsome face selected to win the presidency by a powerful economic and political elite pulling the strings of power behind him.
I don't know whether this is true, partially true or just a myth, but what I know is that he will most likely be confirmed as the next president of Mexico soon.
He will have power and is already backed by millions of Mexicans who believe in him. Peña Nieto has the opportunity to be the reformer and statesman the country urgently needs.
In the past, some candidates stood up to their potential. For example, after Luis Donaldo Colosio was shot dead in Tijuana during a campaign rally in 1994, Ernesto Zedillo took his place as the PRI's presidential candidate.
Zedillo was initially perceived as an uncharismatic technocrat lacking political experience and, most crucially, a puppet for his former boss, President Carlos Salinas. After winning the elections and becoming president, Zedillo showed that this was not the case.
Zedillo promoted his agenda and Salinas lived abroad for most of his six-year term, with no public participation in politics. Also, during this period, the influential brother of Salinas, Raul, was arrested for corruption charges and served a ten-year prison term.
More recently in Latin America, two candidates who later became presidents, Juan Manuel Santos of Colombia and Dilma Rousseff of Brazil, were regularly criticized during their campaigns for being overshadowed by their former bosses, Alvaro Uribe and Lula da Silva.
Commentators loved to highlight how they could be closely controlled and that they would lack autonomy. Those critics were proven wrong. Both are now well respected by the international community and supported by huge sectors of the population in their countries.
Now, Peña Nieto has a chance to join this group of Latin American leaders, who, by the way, have also strongly lifted their image and strengthened their government's reputation by addressing with courage and determination one of the issues that politicians tend to avoid: the fight against corruption.
President Rousseff has shown particularly strong political will by not being tolerant to members of her cabinet accused or suspected of corruption, while President Santos has given a strong push to reforms by actively promoting an integral anti-corruption strategy.
Most of the promises Peña Nieto made during his campaign – namely effective measures to reduce poverty and inequality, actions to weaken organized crime, and measures to promote a leading economy that is globally respected and has sustained growth - cannot be achieved if corruption is not dealt with.
Peña Nieto has no choice, either he tackles corruption to fulfil his campaign promises, or he risks falling into the puppet-president category disappointing all the voters' expectations he has raised.
It is his time to act.