Administration moves $500M in Palestinian aid, as agencies scramble to delay furloughs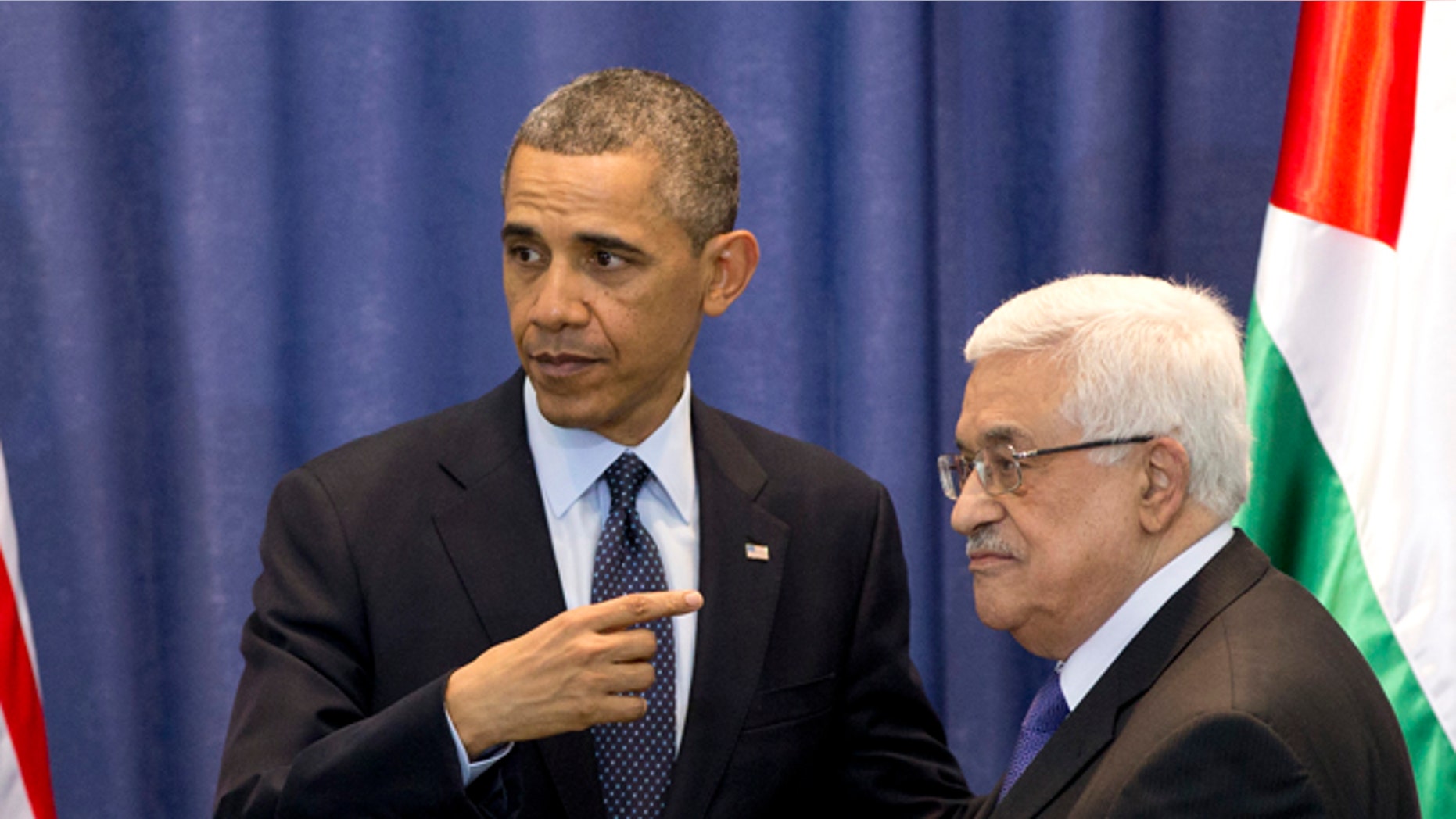 WASHINGTON – As federal agencies scramble to avert or delay sequester-tied furloughs, the Obama administration continues to spend millions of dollars on foreign aid to the Palestinians – and seek millions more, despite past efforts by Congress to freeze the money.
The State Department confirmed this month the administration has moved forward with $500 million in aid, and is trying to secure another $200 million from Congress. Department spokeswoman Victoria Nuland says the aid is important, because an "economically viable Palestinian Authority" would help regional peace and security.
The administration confirmed the transfers as President Obama, along with Secretary of State John Kerry, toured the Middle East last week. Obama met with Palestinian Authority President Mahmoud Abbas, as well as top Israeli officials.
But lawmakers have heavily scrutinized a number of foreign aid transactions, given the fiscal crunch facing Washington. The capital was awash last week with memos and updates from federal agencies scrambling to manage sequester cuts and cushion their staff from the impact of furloughs.
After initial warnings that furlough notices would start to go out for thousands of civilian employees at the Pentagon last Thursday, the Defense Department announced it would delay those notices for about two weeks while it continues to analyze the situation.
Attorney General Eric Holder also said in a memo that he was using his "limited authorities" to shift around funds and give the Bureau of Prisons $150 million to avoid furloughing correctional workers at federal prisons. This, he said, would have created "serious threats to the lives and safety of our staff, inmates and the public."
But he said he was still "evaluating" whether his department can avoid other furloughs.
Foreign aid to the PA alone, though, easily eclipses the amount Holder used to spare the correctional workers division.
Nuland explained that the U.S. has moved forward with $295.7 million in fiscal 2012 funds, part of which is for economic development and humanitarian assistance, and part of which is for law enforcement aid.
Another $200 million falls under fiscal 2013 assistance.
Further, the administration notified Congress in February that it wants another $200 million for programs under the U.S. Agency for International Development.
Despite suggestions that the administration had "quietly" released the money, Nuland on Friday stressed that she had publicly announced the aid at a March 15 briefing.
Congress in 2011 voted to freeze part of the U.S. aid package to the Palestinians in response to their push for statehood before the U.N.
But Obama last year signed a waiver removing those restrictions on national security grounds. He reportedly moved to unfreeze hundreds of millions of dollars in aid last month.
The International Monetary Fund this month warned that the Palestinians were facing serious fiscal shortfalls, in part because of dwindling international aid packages.