Today on Fox News: March 4, 2020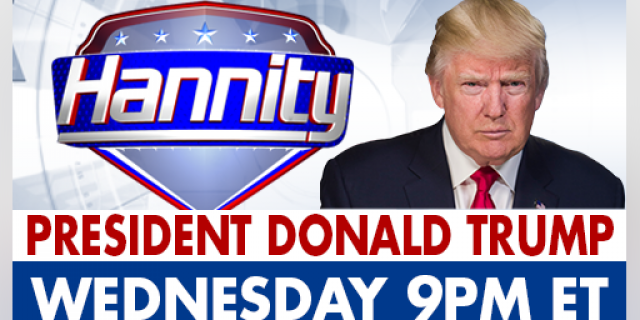 STAY TUNED
On Fox News:
Fox & Friends, 6 a.m. ET: U.S. Sen. Ted Cruz, R-Texas, talks Super Tuesday results and efforts to contain the coronavirus; U.S. Sen. Marsha Blackburn, R-Tenn., on recovery and relief efforts following deadly tornadoes in Tennessee; Pete Hegseth, Todd Piro and actor Dean Cain check in with voters following Super Tuesday in "Breakfast with Friends."
Hannity, 9 p.m. ET: Don't miss Sean Hannity's must-see interview with President Trump!
On Fox News Radio:
The Fox News Rundown podcast: Joe Biden, the "Comeback Kid" - Former Vice President Joe Biden surged to victory in numerous states on Super Tuesday in remarkable comeback after his win this past weekend in South Carolina. Senator Bernie Sanders received a big delegate win from the state of California, so the fight for the next Democratic presidential nominee will keep going. Fox News Radio national correspondent Jared Halpern recaps Super Tuesday with Fox News Radio Political Analyst Josh Kraushaar and Fox News politics editor Chris Stirewalt.
Also on the rundown: One of the biggest issues in the 2020 campaign is what to do about health care. The Supreme Court's decision this week to hear another case regarding the Affordable Care Act will only add more controversy to the issue. Jon Decker, Fox News Radio White House correspondent and lawyer, joins The Rundown to discuss how this case could impact the presidential race.
Plus, commentary by national radio host and author, Dana Loesch.
Want the Fox News Rundown sent straight to your mobile device? Subscribe through Apple Podcasts, Google Play, and Stitcher.
The Brian Kilmeade Show, 9 a.m. ET: Special guests include: Michael Leavitt, former governor of Utah; U.S. Sen. Ron Johnson, R-Wis.; Jon Taffer, host of "Bar Rescue"; Ari Fleischer, former White House press secretary.