Maryland school district gives kids worksheet about their level of privilege or oppression
The worksheet is part of the school district's Black Lives Matter lesson plan
A Maryland school district is giving students a worksheet about how privileged or oppressed they are as part of a lesson plan linked to Black Lives Matter.
Teachers in Howard County Public School System [HCPSS] were instructed to assign students a "Privilege or Oppressed? Worksheet."
The worksheet consists of a circle with 12 categories that include: school, government, sexual orientation, healthcare industry, community, race, age, gender, family status, social class, religion, and workplace.
The lesson plan states students can, "shade in their level of privilege (the more shaded in the more privileged). The purpose of this is to have students reflect on their level of privilege within a society, as well as reflect and gain awareness that there is a lack of privilege and social inequity within a diverse community."
GAVIN NEWSOM'S WIFE MADE OVER $1.4 MILLION AFTER CHARGING SCHOOLS TO SCREEN HER DOCUMENTARIES: REPORT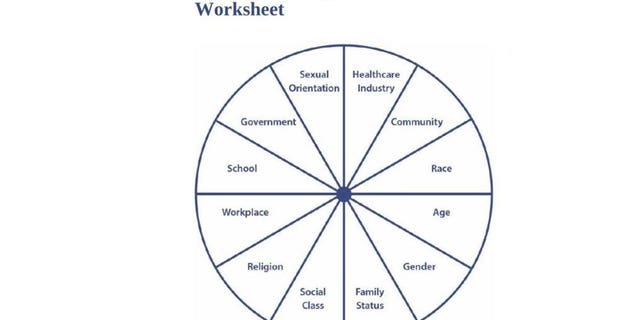 The worksheet is derived from a lesson plan that appears to have connections to the Black Lives Matter movement, per documents obtained by Parents Defending Education (PDE). PDE obtained documents showing details of the HCPSS lesson plan, which explicitly has a "Black Lives Matter" banner at the top of the "lesson" titled "Diversity and Globalism: Secondary Social Studies Community."
The worksheet was created by "Circle Forward," a resource guide designed to help schools build a restorative school community. In "Circle Forward," the "Privileged or Oppressed? Worksheet" is paired with a chart titled, "Understanding Oppression Worksheet." The chart includes 13 "types of oppression," with speciesism being one of the forms of oppression. Speciesism is defined as humans oppressing "animals, plants, and flora."
Howard County Public School System said the "Understanding Oppression Worksheet" chart is not included in their lesson plan on diversity and globalism.
GAVIN NEWSOM'S WIFE'S FILMS SHOWN IN SCHOOLS CONTAIN EXPLICIT IMAGES, PUSH GENDER IDEOLOGY, BOOST HIS POLITICS
Howard County Board of Education approved a resolution "recognizing Black Lives Matter at School Week of Action" on January 21, 2021. The board stated that the school system was "not using the external curriculum put out by the BLM organization."
They also added that school staff had "created lessons that can be used in Middle School or High School."
The Diversity and Globalism lesson plan instructs the teacher that the prerequisite for students to understand globalism is first comprehending privilege and understanding structural inequities. One of the learning objectives includes that "I understand and can advocate for the principles of Black Lives Matter."
Furthermore, the lesson plan directs teachers to "point out that people who benefit from privilege are unaware of the existence of the benefits they receive through their status."
TWO MOMS SUE NEW YORK SCHOOL DISTRICT FOR 'EMOTIONAL DISTRESS' CAUSED BY MASK ENFORCEMENT
Black Lives Matter at School is a "national coalition organizing for racial justice in education," according to the website. The four national demands of the organization will "begin to insure [sic] safety and equity in our schools."
Fox News Digital reached out to HCPSS for a comment, but they did not immediately respond.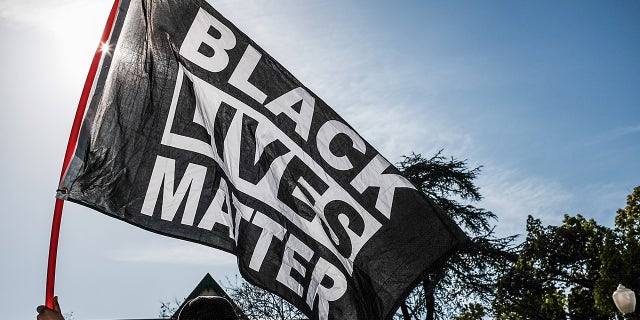 CLICK HERE FOR THE FOX NEWS APP
"BLM is an explicitly ideological and political movement that supports the Muslim Brotherhood, seeks to disrupt the western nuclear family, and instructs students to be queer affirming and trans affirming," Parents Defending Education Director of Outreach Erika Sanzi told Fox News Digital. "Instruction about racial injustice and black excellence, whether through literature, historical narrative or current events, is essential but the BLM Week of Action materials are not that—instead they are an attempt to indoctrinate children into supporting a movement that they don't understand."
Editor's Note: An earlier version of this story stated the Howard County Public School System included a lesson on speciesism, but the school district responded saying that wasn't part of the curriculum.