The owner of a historic San Francisco luxury department store called out city and state leadership for the area's "unlivable" conditions Sunday.
In a full-page ad published in the San Francisco Chronicle on Sunday, Gump's CEO John Chachas penned an open letter calling for their "destructive" and "failed public policies" to be abandoned.
"An Open Letter to Governor Newsom, Mayor Breed and the San Francisco Board of Supervisors: Gump's has been a San Francisco icon for more than 165 years. Today, as we prepare for our 166th holiday season at 250 Post Street, we fear this may be our last because of the profound erosion of this city's current conditions," Chachas wrote.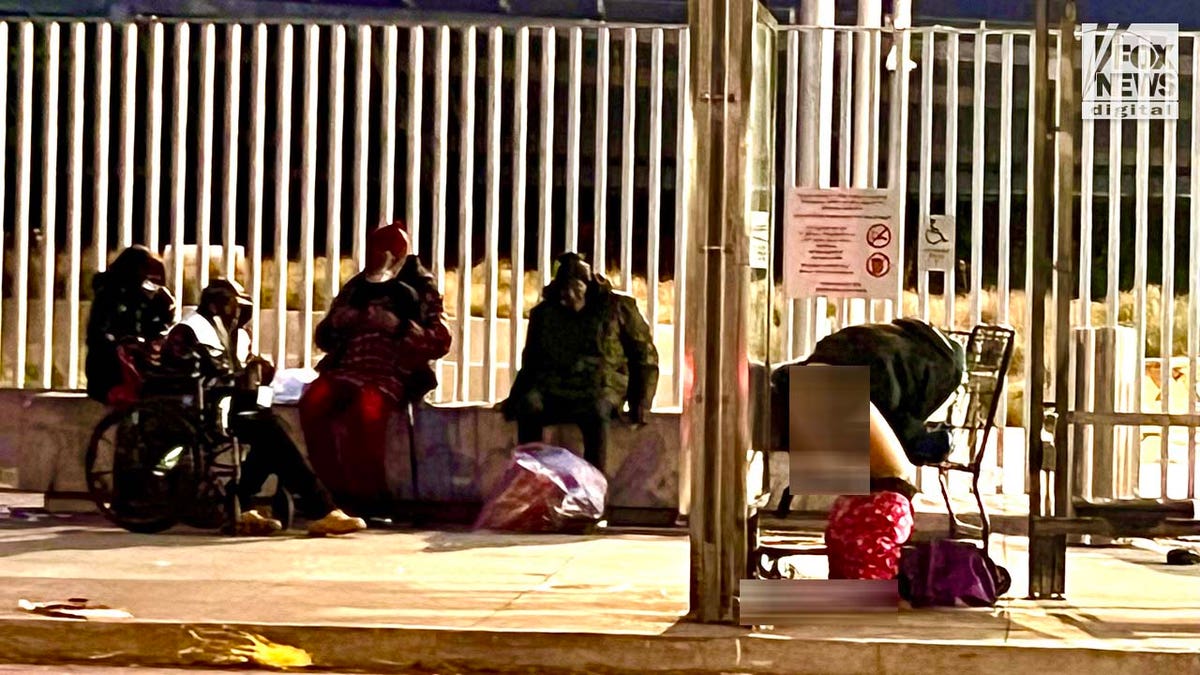 He continued, "San Francisco now suffers from a 'tyranny of the minority' —behavior and actions of the few that jeopardize the livelihood of the many. The ramifications of COVID policies advising people to abandon their offices are only beginning to be understood. Equally devastating have been a litany of destructive San Francisco strategies, including allowing the homeless to occupy our sidewalks, to openly distribute and use illegal drugs, to harass the public and to defile the city's streets."
LA BUSINESS OWNER WARNS CITY'S DRUG CRISIS IS BEING 'NORMALIZED' INSTEAD OF DETERRED: 'UNSUSTAINABLE'
"Such abject disregard for civilized conduct makes San Francisco unlivable for its residents, unsafe for our employees, and unwelcoming to visitors from around the world."
The San Francisco Chronicle reported earlier this year that the city alone had more than 7,754 homeless people, with approximately 4,400 of them sleeping on the streets, in a tent or in a vehicle in 2022.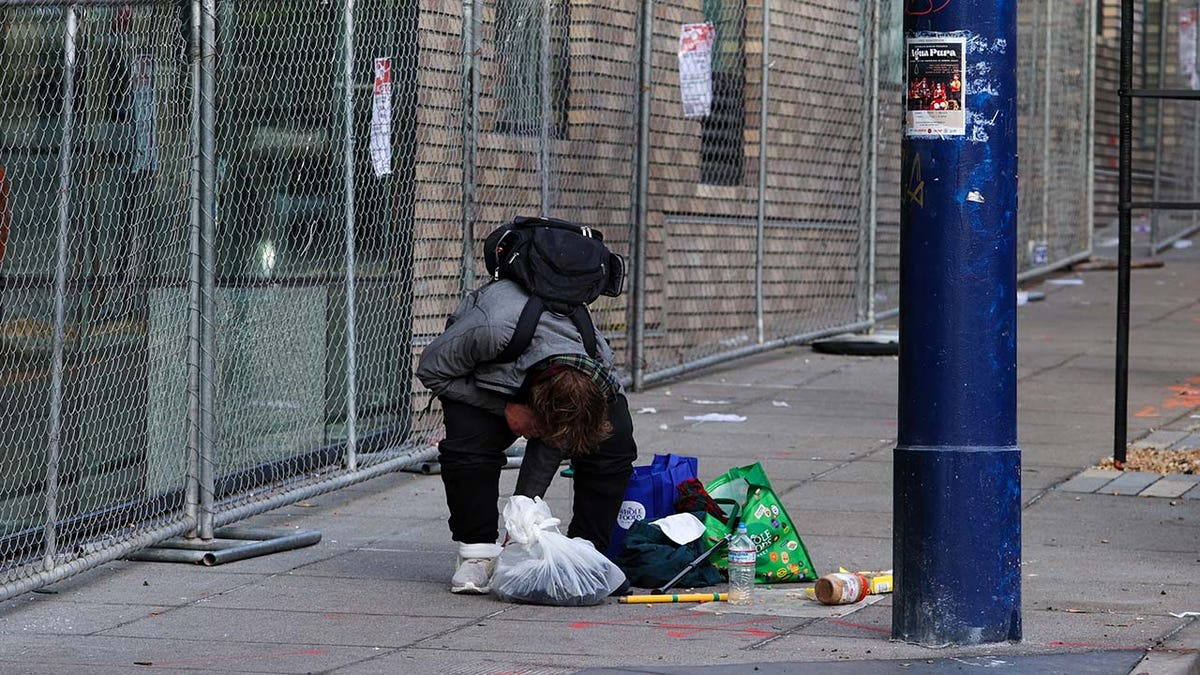 "San Franciscans deserve better than the current condition of our city. Gump's implores the Governor, the Mayor, and the City Supervisors to take immediate actions, including cleaning the city streets, removing homeless encampments, enforcement of city and state ordinances, and returning San Francisco to its rightful place as one of America's shining beacons of urban society," Chachas wrote.
SAN FRANCISCO BUSINESS OWNER SAYS MEDIA HAVE 'NO IDEA' HOW BAD HOMELESS CRISIS IS: 'APOCALYPTIC'
He closed, "As San Franciscans, we will continue to support the compassionate efforts of helping those in need. But we believe failed public policies must be abandoned and a renewed focus must be brought to restore the city we all love."
Chachas previously criticized city leadership for the rise in "rampant crime" in 2021.
"My concern as a business person is you don't have a functioning environment anymore when you have people outside of the city who are afraid to come to the city because of rampant crime… and grit and filth," Chachas explained on "Fox & Friends."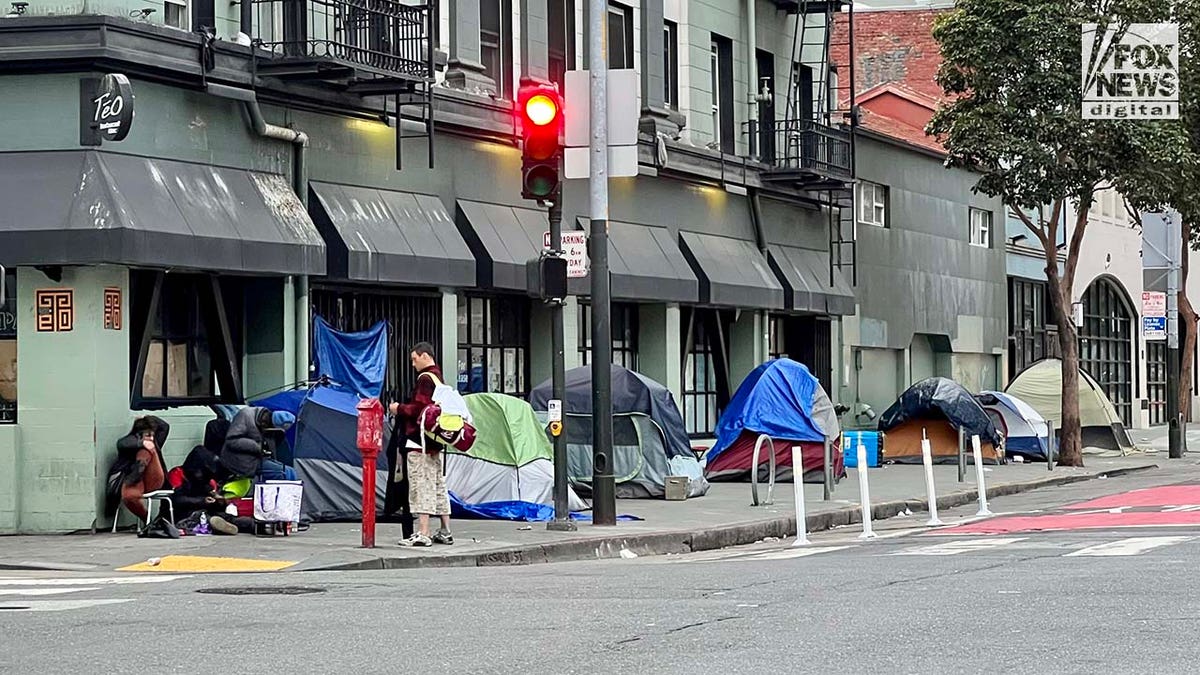 CLICK HERE TO GET THE FOX NEWS APP
He added, "We are open and we're ready for people to come. San Francisco is our home. Gump's has been there a hundred and sixty-five years, but frankly, the leadership of the city has lost its way."
For more Culture, Media, Education, Opinion, and channel coverage, visit foxnews.com/media