JK Rowling battles Scottish officials in latest gender debate: 'Is a be-penised rapist a man or woman?'
Rowling accused politicians of voting against the safety of women by making it easier for biologically male inmates to be housed with female inmates.
"Harry Potter" author J.K. Rowling recently had a throw down with Scottish National Party members on Twitter, blasting them for claiming they are proponents of women's rights, when they've voted to make it easier for biological men in prison to be housed with female inmates.
In a series of charged tweets, Rowling cheekily mocked both SNP leadership candidate Humza Yousaf's vote to stop an amendment to Scottish law that would prevent biological male rapists from being housed in women prison, and his campaign pitch that he's for women's rights.
Rowling blasted Yousaf on Twitter Thursday, after her posted a campaign ad noting his support for women's rights. The ad depicted the politician holding large pink heart featuring the words, "Upholding Rights" and featured a quote from him, vowing, "I'll advance women's rights if made First Minister."
'HARRY POTTER' AUTHOR DENIES NEW BOOK IS BASED ON 'OWN EXPERIENCE' AFTER GENDER COMMENT BACKLASH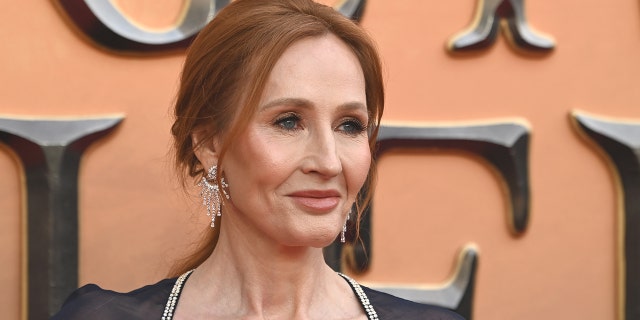 Rowling, a feminist at the center of controversy for battling with certain trans activists, blasted the Scottish First Minister candidate for making the claim while having just voted against an amendment that would have stopped convicted male rapists from being housed with female inmates in Scotland.
She brought up this voting history, writing, "What a lovely pink heart. Now tell us why you voted down the amendment to stop rapists being housed in women's jails, @HumzaYousaf."
She added "#IslaBryson" to her tweet, a reference to a recent political row over biological male serial rapist Isla Bryson, who had started identifying as a woman during his rape trial and had reportedly been considered for incarceration in a women's facility ahead of sentencing. Bryson was ultimately put in a male facility, Fox News Digital reported in January.
Ironically, Yousaf at the time claimed that Bryson was "not a genuine trans person" and accused him of "trying to play the system."
Earlier this year, Yousaf had voted in support of a controversial Scottish gender bill titled, "The Gender Recognition Reform Bill" (GRR). The outlet noted the proposed legislation "seeks to implement a system of gender self-identification and lower the minimum age that a person can change their legal sex from 18 years of age to 16."
After being passed in Scottish Parliament, the U.K. Parliament blocked it from being enacted in January.
An amendment was proposed to the bill that would "prevent convicted sex offenders from legally changing their sex to female and thereby giving them access to spaces for women and girls," though it was rejected. Yousaf had voted for this rejection, providing the basis for Rowling's criticism.
Though Scottish Parliament member James Dornan blasted Rowling for going after Yousaf, essentially tweeting her criticism was irrelevant.
He wrote, "So how does the GRR have anything to do with your point, given that a) the individual was kept in isolation until decision was made b) it was and is a decision for the SPS [Scottish Prison Services] and c) it all happened under the Equality Act, UK legislation. Still don't let facts get in your way eh."
J.K. ROWLING SLAMMED FOR DEFENDING CONCEPT OF BIOLOGICAL SEX: 'IT ISN'T HATE TO SPEAK THE TRUTH'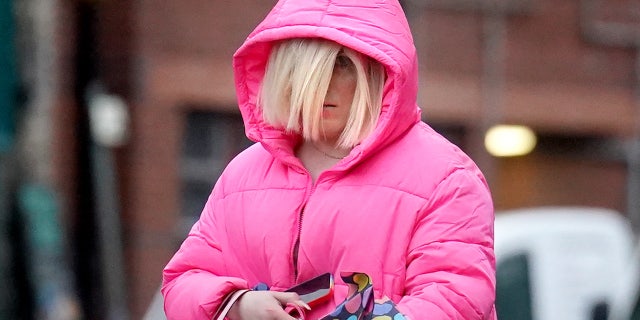 Rowling was undeterred and hit the two lawmakers with a series of biting questions that skewered their apparent double think on women's rights.
She wrote, "Some questions for @glasgowcathcart [Dornan]: 1. Is the be-penised rapist you coyly call 'the individual' a man or a woman? 2. Do you agree with @HumzaYousaf that convicted rapists should NOT be excluded from applying for a gender recognition certificate?"
In a subsequent tweet, she offered more questions: "3. Do you agree with @HumzaYousaf that Bryson is 'not a genuine trans woman'? 4. How would the pair of you define a 'genuine trans woman'? 5. How would you both test for the 'genuineness' of a trans woman, given that your legislation removed all medical safeguarding?"
She added one more, asking, "6. Lastly, do you and @HumzaYousaf believe legislation that enables fully intact males with a history of sexual violence to apply for a gender recognition certificate comes with no risk to vulnerable women and girls? I await your answers with the liveliest interest."
CLICK HERE TO GET THE FOX NEWS APP
Dornan responded with a soft answer on Friday, claiming that his support of the GRR doesn't disprove his concern for women's safety. He tweeted, "I believe there is always a risk of males attacking vulnerable woman or girls. If I thought for a second this would make it more likely then I can assure you I wouldn't have voted for it. I look forward to hearing why you think that those who support GRR don't support women?"