Drag queen show starring people with Down Syndrome shocks internet: 'What's the target audience?'
'This is unethical and this is evil,' one concerned Twitter user remarked
A video about a drag queen troupe featuring a cast made up of people with Down Syndrome shocked social media users this week, who deemed the concept "unethical" and exploitative of "vulnerable" people.
Digital media outlet Mashable put out a video documenting this Down Syndrome drag troupe called "Drag Syndrome" on Twitter Wednesday.
Mashable's caption for the clip read, "Meet the artists and performers of Drag Syndrome, the world's first drag troupe for people with Down syndrome." Almost appearing to poke fun at the concept, the site titled the mini-documentary, "Born To Dance With An Extra Chromosome."
FLORIDA AG INVESTIGATING DRAG SHOW FOR EXPOSING KIDS TO 'SEXUALIZED ACTS': WE WILL 'NOT SIT BACK'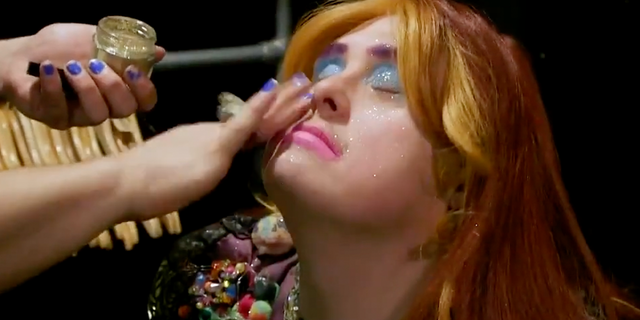 The video opened with a montage of several people with Down Syndrome donning dresses and applying make-up to become their drag queen alter egos while a rendition of Patti Labelle's "Lady Marmalade" played in the background.
These Down Syndrome drag queens were then shown dancing awkwardly onstage as audience members screamed in adulation. Voiceover featuring the artists' motivations for being in drag followed. One drag queen declared her "favorite thing in drag," stating, "I was born to dance."
The documentary featured short interviews with several of the drag queens, including "Justin Bond," "Horrora Shebang," and "Lady Francesca," who expressed how much drag and dancing means to them.
It also featured a quick sit-down with the show's creative director, David Vais, a man without Down syndrome, who expressed, "Sometimes drag is an idea that you want to communicate." He described his artists as "quite incredible performers" and mentioned the variety of performances they do.
He said, "There's drag, we're doing ballet, we're doing theater. We do different kind of art forms."
Clearly enamored with his craft and his drag queens, Vais added, "Drag is taking over the world anyway. Also people with learning disabilities or Down's syndrome, have a lot to say, and a lot of talent. So if [audience members] come and watch it and experience it – it's good for them.
VIDEO OF ALL-AGES DRAG SHOW IN FRONT OF CHILDREN IGNITES OUTRAGE: 'THIS IS CLEAR CHILD ABUSE'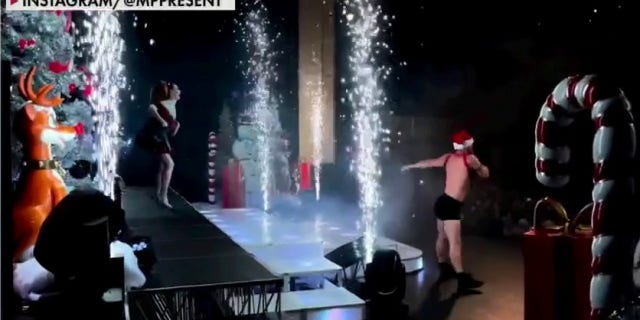 Though social media users were not so convinced watching innocent people with Down syndrome performing in drag was "good for them" nor good for the performers.
Reporter Tatjana Pasalic asked the relevant question, "who exactly is the target audience for this?"
The Daily Wire investigative reporter Mairead Elordi summed up the whole gimmick, tweeting, "Exploiting vulnerable people for woke points."
Journalist Olivia Rondeau offered a searing condemnation of those promoting this show. She wrote, "2023 libs want every person with Down Syndrome to be either aborted or a drag queen."
Substack.com journalist Graham Linehan claimed that the Down Syndrome drag queens "are being manipulated and abused."
Author and autism researcher Tania Marshall also asked who this form of entertainment appeals to. "Who are they targeting now?" she wondered.
CLICK HERE TO GET THE FOX NEWS APP
Conservative and defense attorney Marina Medvin tweeted, "This is unethical and this is evil. Exploiting and demeaning helpless people with Down Syndrome for entertainment or political clout is depraved."
Townhall.com web editor Rebecca Downs replied to Medvin, stating, "This is appalling."