Board members sued for religious discrimination after barring student teachers from Christian university
Not only did the district engage in unlawful religious discrimination against Arizona Christian, board members 'disparaged their religious beliefs,' the lawsuit said
EXCLUSIVE – Arizona's Washington Elementary School District was sued for allegedly impugning on the religious rights of a Christian university after they terminated a partnership that had been ongoing for 11 years after multiple board members attacked them for their religious beliefs on Thursday.
"[N]ot only did the School District end its agreement with Arizona Christian and its students at the February 23, 2023, board meeting, it disparaged their religious beliefs, questioning how one could 'be committed to Jesus Christ' and yet respect LGBTQ students and board members," the lawsuit, filed by Alliance Defending Freedom, said.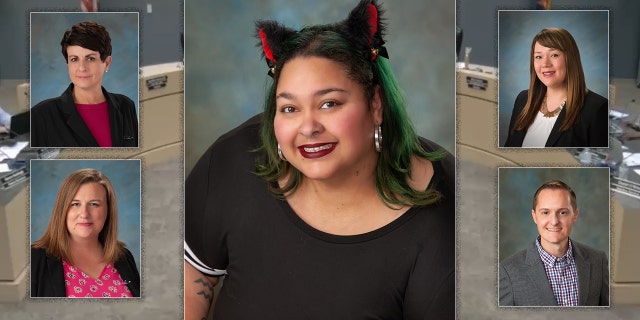 The suit alleged the district terminated its relationship with Arizona Christian University and its students "strictly because of their religious status and beliefs—namely their beliefs on biblical marriage and sexuality—despite having zero evidence of any incident by an Arizona Christian student that violated any School District policy."
"Washington Elementary School District officials are causing irreparable harm to ACU every day they force it to choose between its religious beliefs and partnering with the area's public schools," said ADF Senior Counsel David Cortman, vice president of U.S. litigation.
SCHOOL LIBRARIAN PRIVATELY DEFENDS PORNOGRAPHIC BOOK ON 'SEX PARTIES' BY INVOKING HOLY BIBLE: 'SLIPPERY SLOPE'
The lawsuit demanded the reinstatement of a contract, which had previously opened up opportunities for recruitment and hiring.
"Arizona Christian students obtained necessary real-world experience in order to graduate, while the School District benefited by having additional (and free) teaching help. In fact, the School District has hired several Arizona Christian graduates who previously student taught in one of its schools."
On Feb. 23, the board agreed on a motion to dissolve the partnership with the Christian university immediately after multiple board members attacked the institution over its "commit[ment] to Jesus Christ," among other matters.
The suit called out board member Tamillia Valenzuela's and other board member's comments at the February meeting.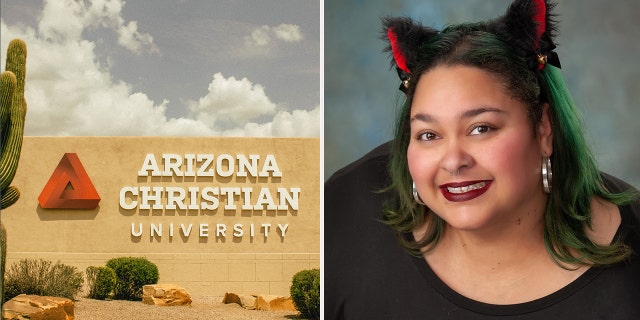 CONTROVERSIAL SCHOOL BOARD MEMBER ENDORSED CURRICULUM THAT REMOVES 'ISLAMIC TERROR' FROM 9/11 HISTORY LESSONS
Defendant Valenzuela said "that Arizona Christian's religious beliefs would make people feel unsafe," the lawsuit said.
"I was really disheartened when I saw this renewal… I have taken the time to take a look at… Arizona Christian University…I had some… concerns regarding… this particular institution, she said in the Feb. 23rd meeting.
"At some point we need to get real with ourselves and take a look at who we're making legal contracts with and the message that that is sending to our community," Valenzuela said. "Because that makes me feel like I could not be safe in this school district. That makes other queer kids, who are already facing attack from our lawmakers that they could not be safe in this community. So I really want us to think hard about who we're partnering with deep dive and I want to ask the district, "is this school value aligned with what we're trying to do and making sure that all of our students feel safe?"
"Valenzuela then went on Facebook that night to announce how excited she was that the School District's relationship with Arizona Christian had been terminated," the lawsuit said.
At the end of the discussion, Nikkie Gomez-Whaley, the board president, said that she was "embarrassed" to have continued the contract under their watch.
School board member Kyle Clayton also blasted the university for "teaching with a Biblical lens."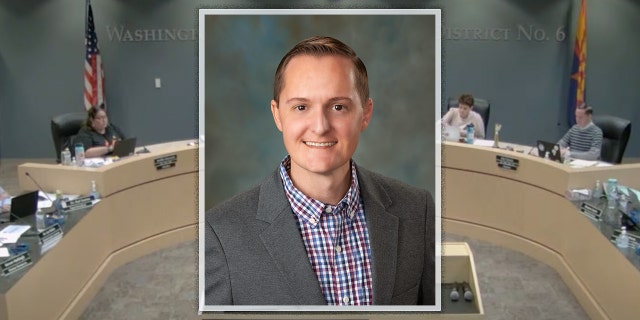 "I, too, echo what Ms. Valenzuela said when I… looked into not only their core values, but the statement of faith… [which they] ask their students to sign and live by," he said. "Proselytizing is embedded into how they teach. And I just don't believe that that belongs in schools."
SCHOOL LIBRARIAN PRIVATELY DEFENDS PORNOGRAPHIC BOOK ON 'SEX PARTIES' BY INVOKING HOLY BIBLE: 'SLIPPERY SLOPE'
Fox News Digital did not immediately hear back on a request for comment from the district.
The U.S. Supreme Court has "made clear that the government… cannot impose regulations that are hostile to the religious beliefs of affected citizens and cannot act in a manner that passes judgment upon or presupposes the illegitimacy of religious beliefs and practices," the lawsuit said.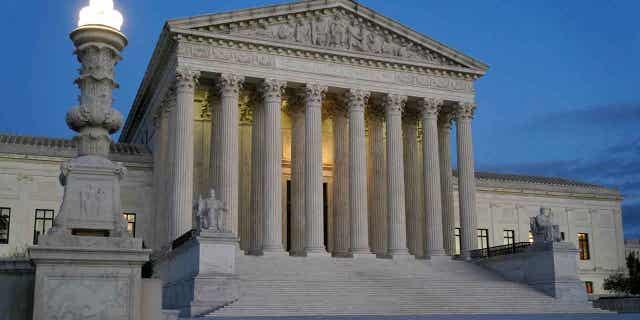 The lawsuit added that students part of the university are expected to comply with all policies of the districts it works with.
CLICK HERE TO GET THE FOX NEWS APP
"Arizona Christian instructs all of its students and staff to respect and abide by the policies of the school districts it cooperates with—including the School District," the lawsuit said.
"Despite there being zero complaints about an Arizona Christian student teacher or alumnus, the School District decided to terminate its relationship with Arizona Christian and its students solely because of their religious status and beliefs on biblical marriage and sexuality."
The board previously told Fox News that their decision "was based on the board's commitment to create a safe place for our LGBTQ+ students, staff, and community," which "includes not knowingly entering into partnerships with any organization that explicitly discriminates against protected classes covered by our nondiscrimination policies."
When Fox News followed up asking for evidence of supposed "explici[t]" discrimination, the president of the board Nikkie Gomez-Whaley said they were declining to provide any further comments.