World Cup Travel: A Guide To Cool Porto Alegre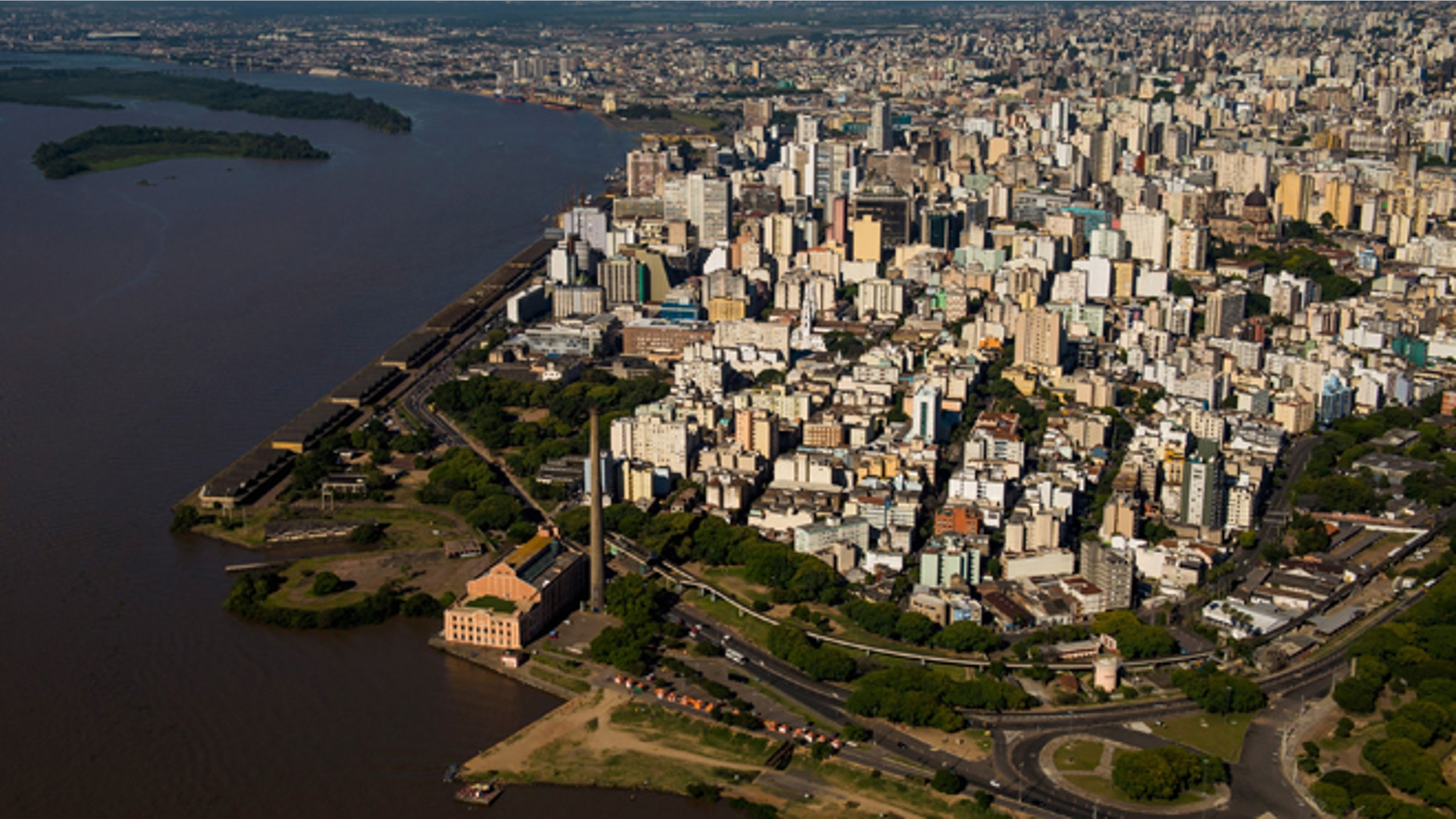 The 2014 World Cup is right around the corner, and thousands of tourists will soon flock to Brazil for the games, as well as all the culture, beauty and excitement that the host country has to offer. To give travelers – and anyone interested in Brazil – a sense of the possibilities, Fox News Latino has compiled a concise list of things to do, places to stay, what to eat and more for each of the 12 cities that will host World Cup matches.
Porto Alegre
The Town: The World Cup host city that's farthest south, Porto Alegre's climate and cultural make-up give it a unique flavor and feel from other towns in Brazil. Founded in 1742 by immigrants from the Portuguese archipelago of the Azores, Porto Alegre has been populated by waves of immigrants from Italy, Portugal, Germany and Poland, giving it a more European feel that at times makes the city seem like it's more a part of neighboring Argentina and Uruguay. The mild, sub-tropical climate also separates it from the muggy rest of Brazil. With an annual average temperature in the low 60s and cold winters with snow and subzero temperatures, at times this town won't seem like Brazil. Snow gear probably isn't required, but a distinct cultural shift may be.
The Stadium: Possibly the most watched stadium of any in the World Cup, the Estadio Beira-Rio was nearing its completion when Mayor José Fortunati declared in March that some of the temporary structures needed to house the media and other elements of the World Cup crush couldn't be built unless the town was able to provide private companies with a tax break that required immediate legislative approval. The brinksmanship worked, construction continued and FIFA confirmed Porto Alegre as a host city. Now spectators will be treated to one of the most picturesque sites in the games. Located along on reclaimed land on the banks of the River Guaiba, the stadium's renovations bring capacity up to more than 50,000 seats and an innovative metal roof will cover the stands, ramps and turnstile areas. Fans traveling from Argentina won't have to go far to see the Albicelestes play Nigeria on June 25, with four other Cup matches scheduled to held there.
Weather: Porto Alegre is one of the few Brazilian cites to have a distinct four seasons. While snow has fallen in the town during winter – notably back in 2006 – temperatures should hover around the low 60s and dip down into the upper 40s at night. Pack some sweaters.
What To See: With brisk weather, Porto Alegre is a pefect town to stroll through and take in the colonial-era architecture, colorful homes and plethora of parks and green spaces. Popular attractions are the beautiful Chafariz Imperial fountain in the Recanto Europeu section, and the Buddha sculpture in the Recanto Oriental. Also fun is enjoying chimarrao – a favourite drink in the south of Brazil, made with yerba mate and hot water – at a café near one of the city's many craft and antique fairs.
Where To Stay: American travelers will enjoy staying at the Sheraton in the upscale neighborhood of Moinhos de Vento. Here visitors can shop at upscale boutiques and enjoy fine dining all within walking distance of their hotel rooms. The InterCity Piazza Navona is another great choice and located less than a mile from the lively Padre Chagas Street. The hotel also features a popular rooftop pool and stunning views with all rooms having balconies. For other name brand hotels, Radisson and Quality both have locations in the city.
What To Eat: Okay, so it may be a bit of a dive, but the excellent pasta dishes and original, colorful artwork will make you feel right at home in this funky restaurant. The city's lively public market offers the indecisive eater tons of choices. Some favorites are Banco 40's bomba royal - a heaping pile of ice cream and fruit salad – and Gambrinus, an old-world Portuguese seafood restaurant. The influence of Argentina's neighboring gaucho country brings hearty beef dishes to Porto Alegre. The best spot for a steak is Galpão Crioulo, even if the ambience is a bit shlocky.
Where To Drink: While you can still get a caipirinha just about anywhere, Porto Alegre's cooler clime calls for for something heartier to warm you up. Dirty Old Man (a nod to U.S. author Charles Bukowski) features an ample selection of microbrews paired with a crowd that is as eclectic as what's on tap. The nearby Bar Opinião is a sprawling complex that can cram in 2,300 people and is the place to go for a late night drink. A taxi ride to the swanky Moinhos de Vento neighborhood will give partygoers a more high-class experience, but also the ability to hit up a few Irish pubs on Padre Chagas Street.
Day Trip: Parque Nacional dos Aparados da Serra, a.k.a. Monkey Canyon, is a bit of hike from the city – 120 miles on some dicey unpaved roads, but adventurers will be treated to miles of escarpments, innumerable waterfalls, rushing streams in an area absolutely undisturbed by human intervention. The park features everything from tropical rainforest to high, coastal plateaus.
Follow us on twitter.com/foxnewslatino
Like us at facebook.com/foxnewslatino