Wine tastes better if you think it's expensive, says study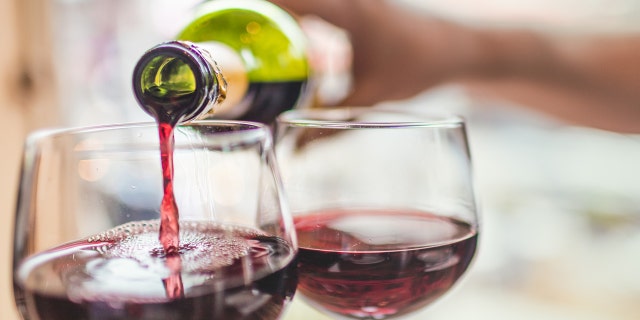 Ever wonder why sipping on a glass of wine at the bar feels more lavish than uncorking a bottle at home? According to a new study, it's because vino tastes better when we think it's more expensive.
Researchers from the INSEAD Business School and University of Bonn in Germany teamed up to test a gender-split focus group of 30 individuals, who sampled wines at various price points. Lying down in an MRI scanner, participants were shown how much the wine cost and tried it through a tube in their mouths, then rated the quality of taste. Between tastes, participants rinsed their mouths with a neutral liquid before moving on the next sample, but what they didn't know was that they were tasting identical wines, just with different fictional prices.
HARD SELTZER SPIKES IN POPULARITY AS SELTZER SALES CONTINUE TO GROW
"As expected, the subjects stated that the wine with the higher price tasted better than an apparently cheaper one," said Professor Hilke Plassmann, study co-author.
In other words, when we think a wine is pricier, the reward center in our brain tricks us into believing it tastes better. When participants tried the wines with costlier labels, researchers discovered that the medial pre-frontal cortex and ventral striatum — areas of the brain associated with decision making and reward processing — were particularly activated.
BUG BURGERS TO HIT SWISS GROCERY STORE SHELVES NEXT WEEK
"The reward and motivation system is activated more significantly with higher prices and apparently increases the taste experience in this way," said Professor Bernd Weber, study co-author.
When CBS Philadelphia polled public opinion outside of a popular wine, cheese and beer bar called Tria, merrymakers concurred that the study's findings were logical. "That makes total sense. With a higher price tag, you think the quality is better," said Ann Drabick.
FOLLOW US ON FACEBOOK FOR MORE FOX LIFESTYLE NEWS
Moving forward, these findings could increase awareness on price bias and the placebo effect in product marketing.

In the meantime, it's good news for oenophiliacs on a budget: Perhaps the secret to a great-tasting wine is just a fancier set of glasses.