Valentine's Day is boring for people in relationships, according to a new study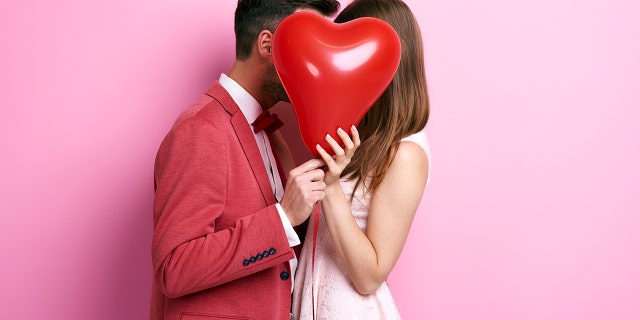 NEWYou can now listen to Fox News articles!
One in four couples say their Valentine's Day rituals have become boring, according to new research.
The study, conducted by Groupon, found 80 percent of couples will still be celebrating Valentine's Day this year, but the majority (53 percent) feels they do the same exact thing year after year.
Almost half of Americans say they can even predict the gift their partner will get them that day, which is probably why 26 percent of respondents find their traditions dull.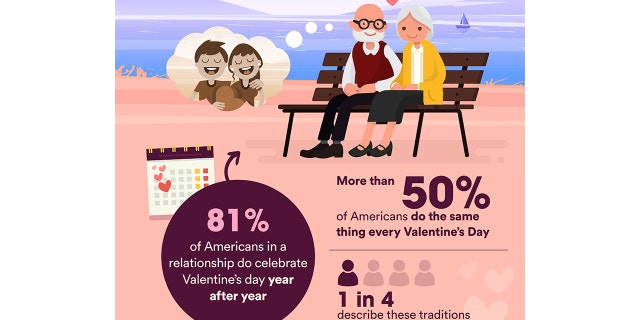 What's the fix? According to the Groupon study, which surveyed 2,000 Americans in relationships, nearly 80 percent of respondents said that sharing an experience with their partner after dinner is the key to having the perfect Valentine's Day.
SPEND VALENTINE'S DAY AT THE MOST ROMANTIC RESTAURANT IN THE COUNTRY
In addition, 80 percent of those surveyed revealed that they'd love to receive an experience as a gift on Valentine's Day –– viewing it as something they could share with their partner.
The top experiences that survey participants said they'd like to try included: attending a concert, getting locked in an escape room, touring a cultural attraction and taking a cooking class.
The research showed that people need to up their game when it comes to Valentine's Day. More than a third of women said that they've never been surprised for a day out and more than half (56 percent) have never had their partner prepare a romantic picnic for them.
When asked about being swept away for a weekend getaway, almost half of women said they've never had this experience.
Despite Valentine's Day seeming more like Bill Murray's Groundhog Day for some couples, the research shows people are actually excited for the holiday. Eight out of 10 people don't dread February 14.
In fact, many are hopeful for an intimate evening –– seven out of 10 participants said they expected to get some action with their partner after a successful Valentine's Day date night.
FOLLOW US ON FACEBOOK FOR MORE FOX LIFESTYLE NEWS
If you need a little planning, Groupon put together a number of ideas to help you and your partner change it up this Valentine's Day with unbeatable date night activities and experiences, massage and spa packages and restaurant offers.