The Grandmother Of All Kayak Trips: 63-Year-Old Rowing From Maine To Guatemala For Charity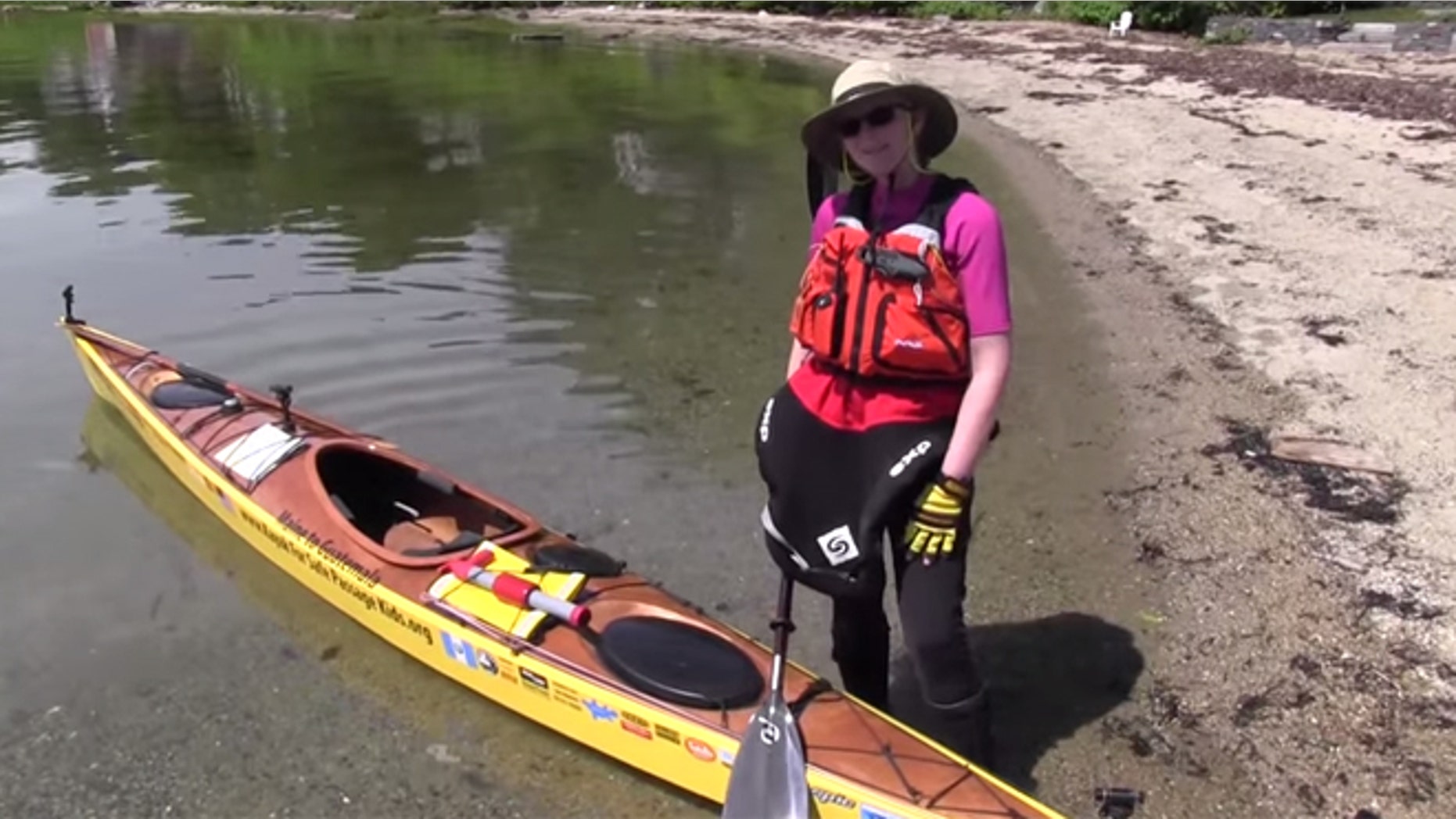 A visit to the doctor's office and the grocery store might be a big trip for some grandmothers, but not for Deborah Walters, whose idea of a big trip is more along the lines of 2,500 miles of open ocean kayaking from her home in Maine to Guatemala.
The 63-year old grandmother set off late last week from Maine's Royal River on a yearlong trip that will end in Guatemala City, all to benefit the children of a community living in the capital city's garbage dump.
Walters, a retired scientist, has set out on this journey to raise money and support for Safe Passage, a Maine-based nonprofit that provides early nutrition, education and health services to about 600 children in Guatemala City. Walters will make frequent stops on her journey south to raise awareness and funding for her organization.
"I will be depending on the kindness of strangers, just as the children of Guatemala depend on the donations of strangers," Walters told The Portland Press Herald. "So I'm pleased that I will be able to help these children a little bit."
She became involved with Safe Passage after visiting Guatemala nine years ago and soon started volunteering for them. Her goal for the trip is to raise enough money so that Safe Passage can add a third grade to its school, which will cost around $320,000.
"People say, 'Why not write a book, or have a bake sale or a golf tournament?' And I say. 'Because I want to combine my passion for the children with my slightly unusual passion for long distance kayaking,'" she told MPBN News in Maine.
Walters nautical travel plan is to stick close to shore as possible until she reaches New Jersey and then use the Intracoastal Waterway for her trip down to Florida. From the Sunshine State, she will hitch a ride on a sailboat to Belize.
There will be no speed records set on this journey as Walters, who suffers from both arthritis and tendinitis, plans to travel about 13.7 miles per day, a low estimate that tries to account for sick days and miscellaneous delays.
This is not the first time Walters has made a long-distance kayak trip. She has previously kayaked solo in the Arctic, around Hudson Bay and the coast of Nova Scotia.
"She's mentally so tough that that's what's gonna, you know, make it work," Chris Percival, Walters' husband, told MPBN News.
One the biggest challenges for Walters before her trip was figuring out what to bring along with her in the specially-designed kayak. Her 160 pounds of gear includes several cameras, a computer, state-of-the-art navigational devices, camping equipment, enough clothes to make it through the change of seasons and dehydrated food that she made herself.
"Someone just called me up this morning and said, 'Are you bringing a swimsuit? And, I'm going like, 'Well, no I couldn't fit that in,'" she said.
Follow us on twitter.com/foxnewslatino
Like us at facebook.com/foxnewslatino