Tails of a dog walker: Meet Aretha, the West Highland Terrier who hates walks
They're the bosses of belly rubs, the dukes of doodies and the captains of inclement weather: They're dog walkers, and they're the unsung heroes of neighborhoods nationwide.
There are over 28,500 dog walkers in United States, and while some folks may turn their snouts at the profession, dog walkers account for $1 billion in revenue annually, according to research group IBISWorld.
PETA OFFERING $5K REWARD TO CATCH 'DOG ABUSER' WHO BURNED PUP WITH CHEMICALS
Sure, the job can be a little messy, but it certainly has its perks.
On this National Puppy Day, Fox News hit the streets with some of the best walkers in the business to hear some of the funniest, strangest and down-right silly stories in our brand new web series "Tails of a Dog Walker."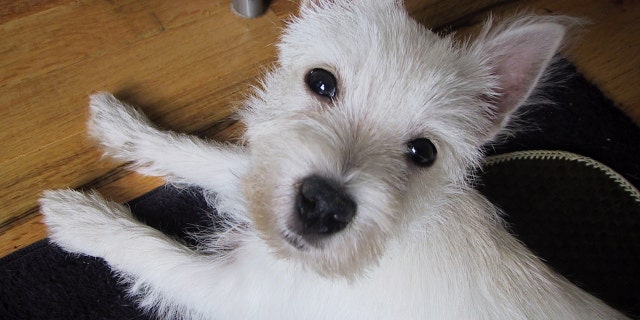 In this episode, we meet Aretha, a 14-year-old West Highland Terrier who certainly lives up to her diva name. Often refusing to go more than a few steps outside her door, Kisha, her Wag dog walker, had to adapt to Aretha's demands fairly quick.
FOLLOW US ON FACEBOOK FOR MORE FOX LIFESTYLE NEWS
Watch the segment above to find out what that entails, and be sure to check back at Fox News for more "Tails of a Dog Walker."