Study: Uptick In Latin American Students Attending U.S. Colleges And Universities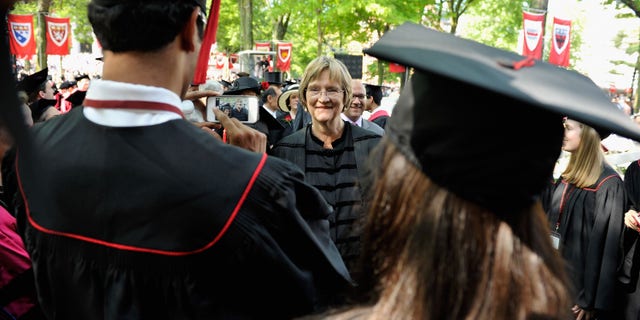 The 2012-13 academic year saw a record high of students from abroad coming to get a college degree in the United States — a 7 percent increase from a year earlier and up a whopping 40 percent from more than a decade ago.
All told, 819,644 students came to the United States in that period, according to an analysis released Monday that was conducted by a nonprofit group that worked with the State Department.
Leading the way was Mexico, sending 14,199 students, followed by Brazilians with 10,868, Colombians at 6,543 and Venezuelans with 6,158. All these Latin American countries made the top 25 U.S. list.
The highest numbers were from China, India, South Korea, Saudi Arabia and Canada. Despite the increases, though, international students make up less than 4 percent of all students in the country.
International education programs do more than advance cultural enrichment, said the authors of the study at the Institute of International Education and the State Department's Bureau of Educational and Cultural Affairs. They also are an economic boon to communities that host foreign students and to the students themselves, who improve their job competitiveness.
Foreign students contribute about $24 billion annually to the U.S. economy and about two-thirds of them primarily pay their own way or their families do, according to the Institute of International Education and the State Department's Bureau of Educational and Cultural Affairs.
There was some slowdown in the number of students coming to the United States in the years after the Sept. 11 attacks, in part because of visa issues, but the number has since rebounded.
The top destinations for international students were the University of Southern California in Los Angeles, the University of Illinois Urbana-Champaign in Champaign, Ill., Purdue University in West Lafayette, Ind., New York University, and Columbia University in New York.
By contrast, 283,332 U.S. students studied abroad for academic credit — a 3 percent increase from a year earlier.
In the past 20 years, the number of U.S. students studying abroad has tripled. But less than 10 percent of American students study abroad during their college years. The United Kingdom, Italy, Spain, France and China were the top destinations.
"We encourage study abroad whether it's short term, long term, whether it's credit, noncredit," said Evan Ryan, a State Department official, on a conference call with reporters.
Based on reporting by The Associated Press.
Follow us on twitter.com/foxnewslatino
Like us at facebook.com/foxnewslatino