Slain Salvadoran Archbishop Oscar Romero Receives Monument In LA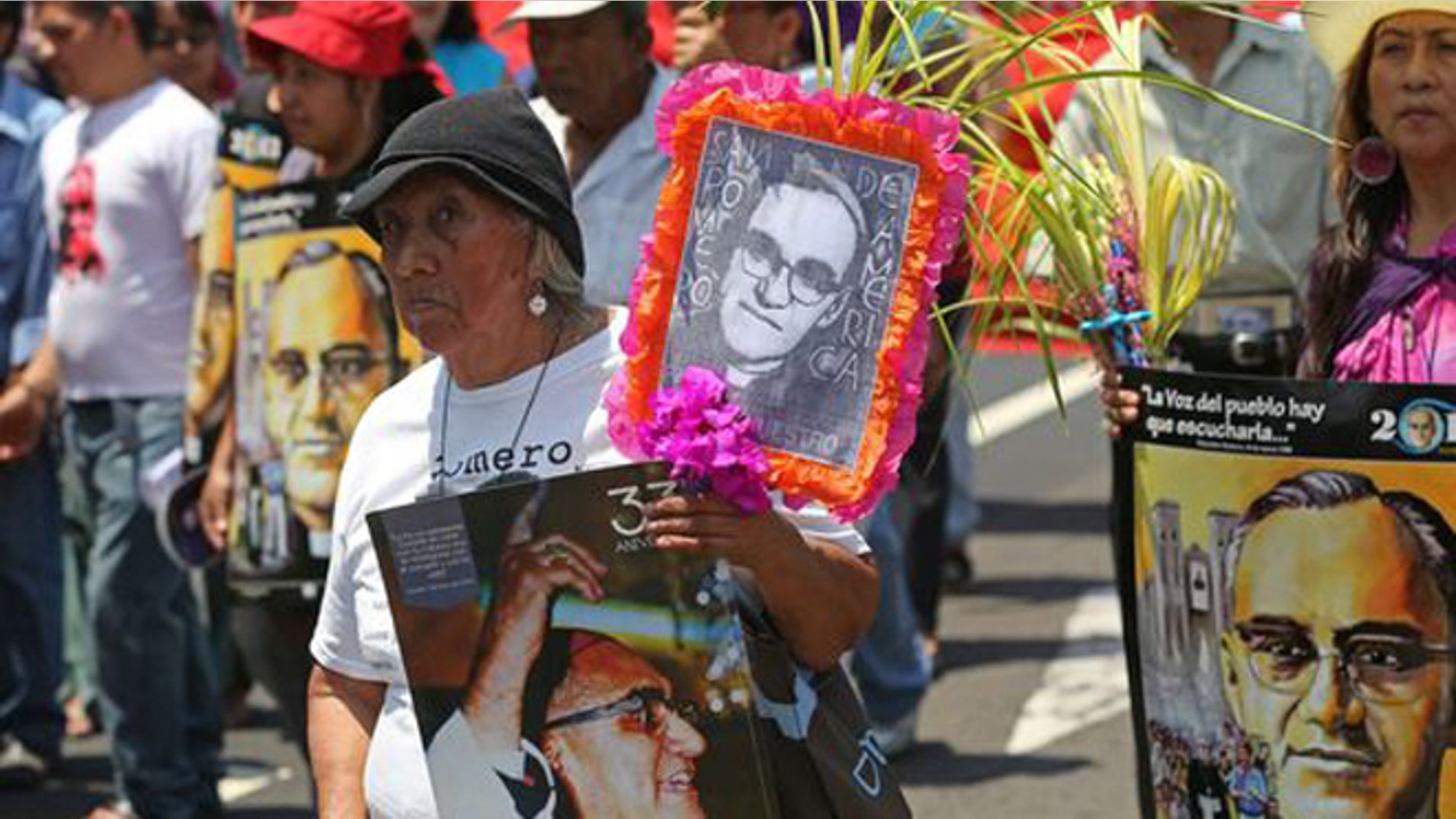 Los Angeles – The Salvadoran community in Los Angeles celebrated the groundbreaking of a plaza honoring a Catholic archbishop who was slain in 1980 during El Salvador's bloody 12-year civil war.
The $350,000 monument in MacArthur Park to Msgr. Oscar A Romero, who was beloved for his advocacy for the poor, will feature a statue of him and his quotes. It is expected to be completed in three months, the Los Angeles Times reported.
"MacArthur Park has a lot of history and a lot of memories for the Central American community," Carlos Vaquerano told the Times.
Vaquerano is the executive director of the Salvadoran American Leadership & Educational Fund, a nonprofit organization that has been overseeing the project, which was first envisioned about seven years ago.
Many of the war's refugees fled to the United States, and some settled in Los Angeles' Westlake and Pico-Union neighborhoods. The area hosted protests against the civil war and has become home to one of the largest concentrations of Central Americans in the United States.
Mayor-elect Eric Garcetti said the monument will show the city's support for Romero's principles.
"This is more than a monument of a man," he said in a statement. "This is a monument that salutes courage, humanitarianism and the rights of the poor."
Based on reporting by The Associated Press.
Follow us on twitter.com/foxnewslatino
Like us at facebook.com/foxnewslatino