Single man offers $25,000 for help finding a girlfriend
Got any single friends?
Meet Jeff Gebhart. He's single and he's looking for his soulmate. Instead of using dating apps, which he has certain issues with, he's decided to take a different approach.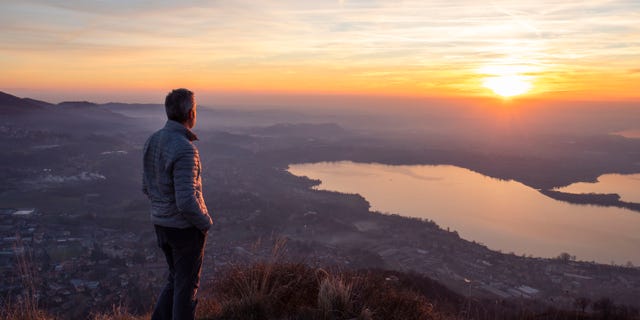 He's willing to pay someone a $25,000 referral fee for helping him find his next girlfriend.
Gebhart, from Kansas, launched a website to help with his quest, appropriately called DateJeffG.com. The site gives users three options: they can refer a girl to Gebhart, they can nominate themselves (although that makes them ineligible for the referral fee), or they can say that they "like app-based dating," at which point they are directed to a video response.
ONE OF THE WORLD'S OLDEST VALENTINE'S DAY CARDS FROM 1818 REDISCOVERED AFTER 20 YEARS
Women who nominate themselves have to fill out a survey and personality test.
"I rather that money go to someone who is interested in helping along in this quest rather than all the businesses that are associated with dating," Gebhart explains in a video on the site.
CLICK HERE TO GET THE FOX NEWS APP
"I don't want to go back to the normal app-based dating stuff," he continues. "I think a lot of people treat each other poorly through that and it's a toxic community. I know that app-based dating is so bad that there's a certain segment of the demographics that choose not to even enter into it. I would never have the opportunity to meet these women."
While 25 grand might seem like a lot, Gebhart thinks the finances make sense.
FOLLOW US ON FACEBOOK FOR MORE FOX LIFESTYLE NEWS
Gebhart explains that he figured that he was spending a lot of money on dating. "There's a lot of dates, dinners, drinks, ax throwing whatever;" he explained, "so we just took how much it took a month basically and how much it took to find a significant other through the current means and offered a reward for that."