No Matter What Facebook and Twitter Says, Life is No Popularity Contest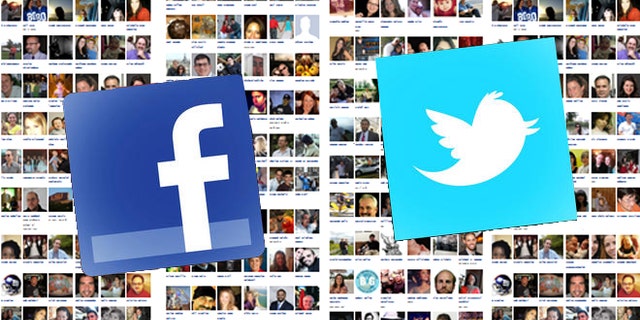 Your personal style is everything. It's such a major part of your identity that when you try to be something you're not, things can go south pretty quickly. As I reflect on what I go through daily as an adult trying to resist the pressure to adopt someone else's style, I can't help but think that one of the big problems our kids are facing, which leads them to desperate acts of violence, and even death, is trying to be like someone else.
You can say that this need to be part of the "in" crowd has always been a childhood and adolescent right of passage, but nowadays social media confronts kids with their scorecard 24/7. How many friends did you say you have on Facebook? Really? Only 245?
A recent iteration of my personal ongoing fight to stay true to my style sensitized me even more to the problem. See, my writing style is not ideally suited for today's blogosphere. Yes, my work gets around, but I'm not the most popular blogger by a long shot. Nor do I expect to be, given the type of issues I write about, the time I require to reflect before I put thought to paper, and my interests. In other words, my personal style, what makes me, me. I know that writers who focus on entertainment, relationships, or fashion have a larger readership. I know bloggers who share intimate details of their personal lives get more page views. But I'm not interested in writing about those topics, and I still enjoy a modicum amount of privacy.
Joe Fernandez: A Latino with Klout
Now if it's so hard for me to remain immune to the pressure to increase fans and page views by adapting my style to the demands of the market, can you imagine what it's like for a teenage girl or boy to be confronted with this constant push and pull when they haven't yet developed the critical thinking skills you and I have? Ana may know she's a wonderful artist, that she's beautiful and cherished by her parents, but she still wants to have 900 friends like Melissa. Or a boyfriend, like Amanda. Or the perfect body, like any of the starlets out there.
How do you convince her that she has her own style? That she doesn't need 900 friends because her four or five close girlfriends love her and that nobody really knows those 900 people on their social media page. How do you reinforce her self-esteem enough so that she can respect who she is and develop the strength she will need to combat societal forces that push her to become someone else?
As people from different backgrounds, genders and colors, we all fight this fight daily. To fit in at work and to convince bosses to give us an opportunity even if we don't look like them. To be a curly-haired anchor on the evening news and to have African-Americans or Latinos or Asians playing leads in large-budget movies.
The question we constantly answer for ourselves is, do I change my style to fit someone else's or do I move in a different direction? It may be easier for adults to respond to this, evaluating what's at stake, how much of your style you'd be sacrificing and for how long. Kids don't have the capacity to reason these issues yet.
So we need to be there not only as their parents and adults in charge of them, but also as a society. We must examine closely the impact on us of valuing page views over content, and the number of friends over the depth of your relationships.
The truth is that despite what Facebook and Twitter will have us believe, life is not a popularity contest. And at some level, we are all suffering the severe consequences of allowing social media to convince us that it is.
Mariela Dabbah is the CEO of Latinos in College a renowned speaker, media contributor and award-winning author. Her new book Poder de Mujer will be released March 6, 2012 by Penguin.
Follow her on Twitter at @marieladabbah.
Follow us on twitter.com/foxnewslatino
Like us at facebook.com/foxnewslatino