New York Fashion Week: Maria Cornejo Makes Debut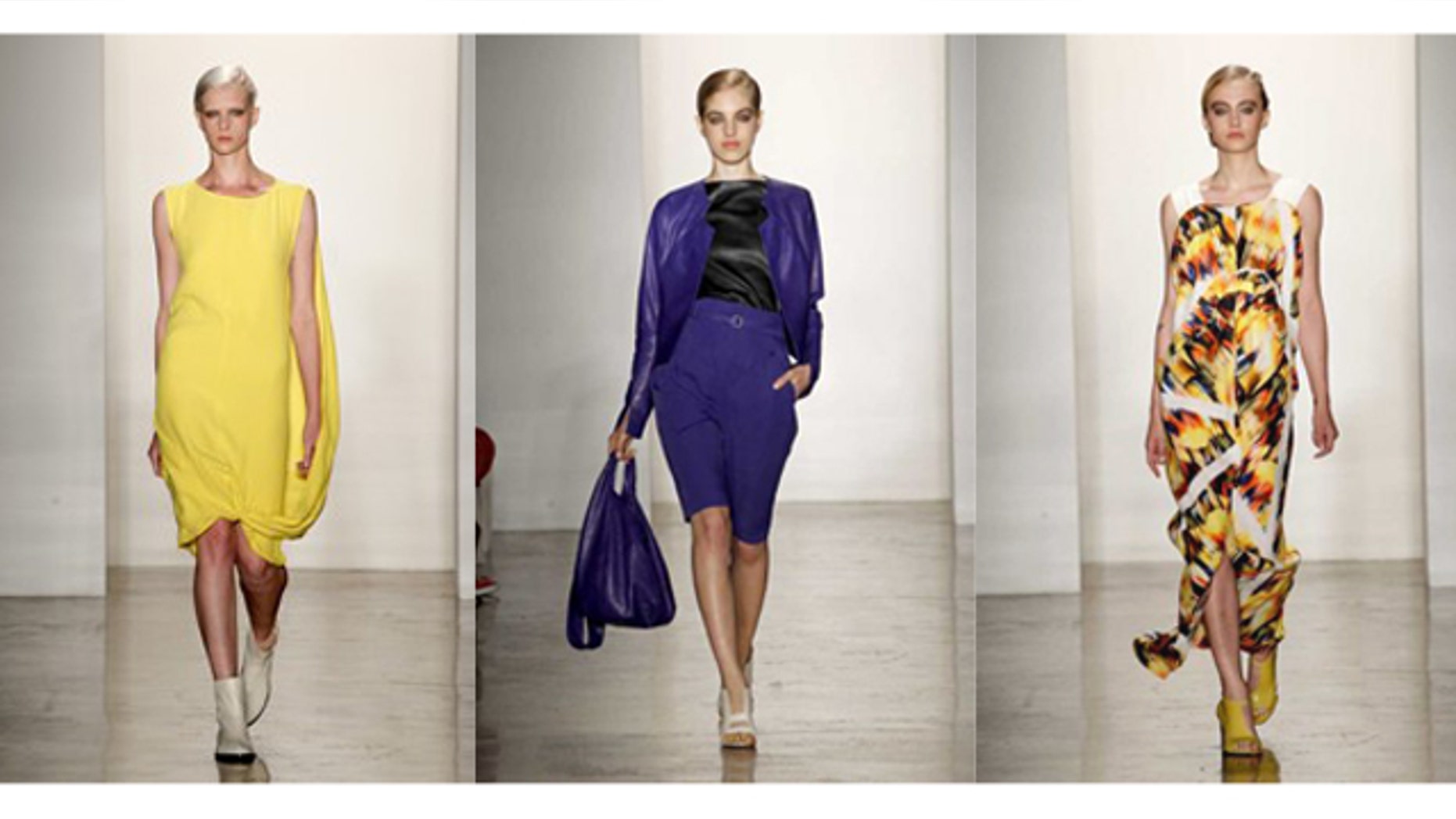 Chilean fashion designer Maria Cornejo, who made her big debut in New York's Fashion Week, knows much of her clientele is made up of career women who can't hit the beach every day.
So for her spring/summer line at Zero + Maria Cornejo, she went for "fresh and summery but not beachy," she said backstage after her show Monday.
"These women work, they have jobs," she said. "They may be lawyers, like Michelle Obama. Or actresses, like Tilda Swinton." (Both have worn Cornejo designs.) "Or many other things. They may not have to wear a suit, but they need something that's not for the beach. Something more structured, more urban."
Cornejo's colors certainly had the feel of summer heat: lots of bright yellows and shades of orange to reflect the sun, and blues to reflect the sky. But some of the nicest designs were of a pure, bright white.
Dresses or tops often billowed like sails — almost always in an extremely flattering way. Many seemed fitted when they were actually comfortably loose — the effect of artful placement of a simple belt, perhaps, to add structure.
A so-called "sail dress" in bright yellow was just that, fluttering nicely down the runway.
Digital prints had an ethnic feel, and Cornejo said she was influenced by photos she took on a trip to Paris, at the Quai Branly Museum for the primitive arts.
These photos, of things as diverse as a Bolivian devil figure or an African headdress, inspired more abstract prints. (The headdress, for example, launched her "feather print" in red, black and white.)
The designs seemed to encompass many cultures — a boldly colored long dress toward the end, in her "eclectic jacquard" print, seemed vaguely Japanese.
Some of the flowing looks made one lament the recent passing of the summer, and long for one last windy sailboat ride before winter comes — perhaps in a bright yellow sail dress.
Based on reporting by The Associated Press.
Follow us on twitter.com/foxnewslatino
Like us at facebook.com/foxnewslatino