New York Fashion Week Gives Colombian Designers A Taste Of The Big Time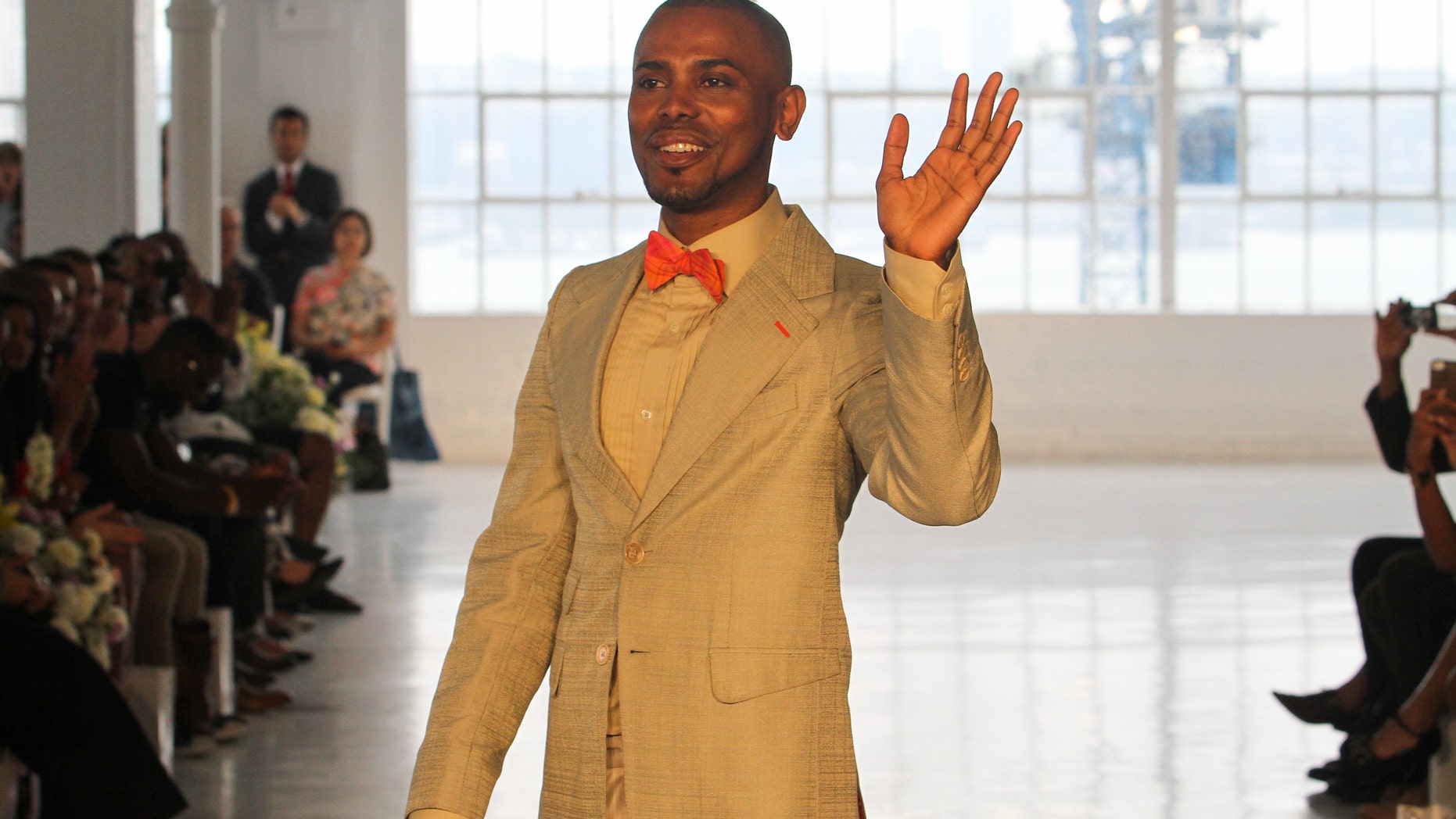 New York Fashion Week brings in some of the world's best designers for a week-long visual tease of the upcoming top spring styles.
Veteran designers like Oscar De La Renta and Carolina Herrera shared the limelight with newcomers from around the world hoping their designs inspire others.
Among the newbies to fashion week was Colombian-born New Yorker Edwing D'Angelo, who showcased his 2014 spring collection that features colorful designs inspired by Spanish painter Pablo Picasso and the cubism movement of the early 20th century.
"I was inspired by the lines and the colors (of that movement)," D'Angelo told Fox News Latino minutes after completing his first runway show Thursday afternoon – the last day of NYFW. "People were fascinated with the designs."
New York Fashion Week ran from Sept. 5 - Sept.12.
Joined on the runway show was the new collection of handbags by Colombian designer Mario Hernandez who painted a recent series of paintings by fellow countryman Nelson Vianey on his leather handbags. The paintings "Circolica" were inspired by "Cirque De Soleil."
Hernandez, who returned to Bogota, Colombia earlier in the week, told Fox News Latino that his goal with the showcase was to expose their designs and broaden their market into the United States using beautiful, affordable and high quality products.
"We had a store at Trump Tower in the early 1990s showing a lot of colors, and it didn't go well," he said. "They told us for exclusive designs it works better when they are named after the designer. So that is what we did and now we have 55 stores around the world."
D'Angelo said the designs Hernandez showcased were amazing and people were very receptive to them.
"It was incredible," he said. "More than 600 people were fascinated with the bags."
The designer said he is looking forward to working with Hernandez in the future, getting his advice as to to how producing his designs not just for his fans but for a larger audience.
"Usually for designers, appearing in fashion shows is the ultimate goal, but I have noticed that there is more than that," D'Angelo said. "Now I see Latin America as another market to tap into."
D'Angelo said meeting Hernandez was like a match made in heaven because he can learn so much from the veteran designer.
"Edwin is an excellent designer," Hernandez said. "What we want now is to start learning about mass production."
Follow us on twitter.com/foxnewslatino
Like us at facebook.com/foxnewslatino