Man apologizes to 'racist' woman who shamed him in airport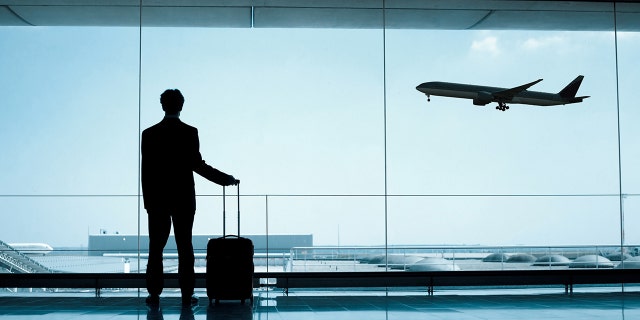 No one appreciates drama at the airport, especially on their birthday.
On Dec. 5, music executive Emmit Walker shared on Facebook his encounter with a "racist" woman who tried to cut him in the priority boarding line at Ronald Reagan Washington National Airport in Virginia. After his post went viral, Walker took to social media the very next day to apologize for calling the unidentified woman out so publically.
According to the Daily Mail, Walker was traveling to the Dominican Republic to celebrate his 37th birthday. Standing in the priority boarding queue, a woman behind him said "Excuse me I believe you may be in the wrong place," to which Walker responded that he was boarding first class, and had right to be there.
WARNING: Post contains expletive language.
THIS AIRLINE HAS THE WORST FOOD, ACCORDING TO NEW STUDY
Continuing to give him a hard time, the woman muttered that he "must be military or something" and Walker, who is African-American, snapped back that he simply had money to afford it. Stating that everybody in line started to clap after his retort, Walker shared a selfie featuring the woman and the story on Facebook, which soon sparked over 383,000 likes, 253,000 shares and more than 150 comments.
Though many of Walker's 23,000 Facebook followers sounded off on the post with support and applause, the encounter evidently weighed on his conscience so much that soon after arriving at his destination, he took to Instagram to apologize for his choice of words.
WOMAN CLAIMS SHE WAS SEXUALLY ASSAULTED ON UNITED AIRLINES FLIGHT
"When I posted that post on Facebook i didn't expect all that to come from it. I can honestly name the four or five people i thought would comment with something funny, and that will be it. This racist stuff is definitely a issue but this is not the solution to that issue," Walker wrote on Instagram. ""It brings me no joy waking up in paradise to for my 37 bday and knowing that woman might be going threw hell."
"The story was definitely real, just like this issue is definitely real, but I now know that I myself should of handled it another way, or left it how it was, and not shared it publicly," he added.
FOLLOW US ON FACEBOOK FOR MORE FOX LIFESTYLE NEWS
"I WOULD LIKE TO APOLOGIZE AGAIN TO THE WOMAN I HAD THIS ENCOUNTER WITH YESTERDAY. NO MATTER HOW WRONG YOUR ACTIONS YOU DON'T DESERVE THIS," the Vice President of Gudda Musik Recording Studio concluded. "I BELIEVE IF YOU CAN'T HELP NOBODY AT THE VERY LEAST YOU SHOULD NEVER DO ANYTHING TO HURT THEM."
Walker also tagged some of his biggest Instagram followers in the post in the hopes that they could help him make the apology go viral, the Mail reports.
For better or worse, after getting it all off his chest, Walker seems to be enjoying the Dominican Republic just fine, as he enjoys delicious meals, outings with friends and relaxes in paradise, judging by his Instagram photos.