Latino community center named Illinois welcoming center for immigrants, refugees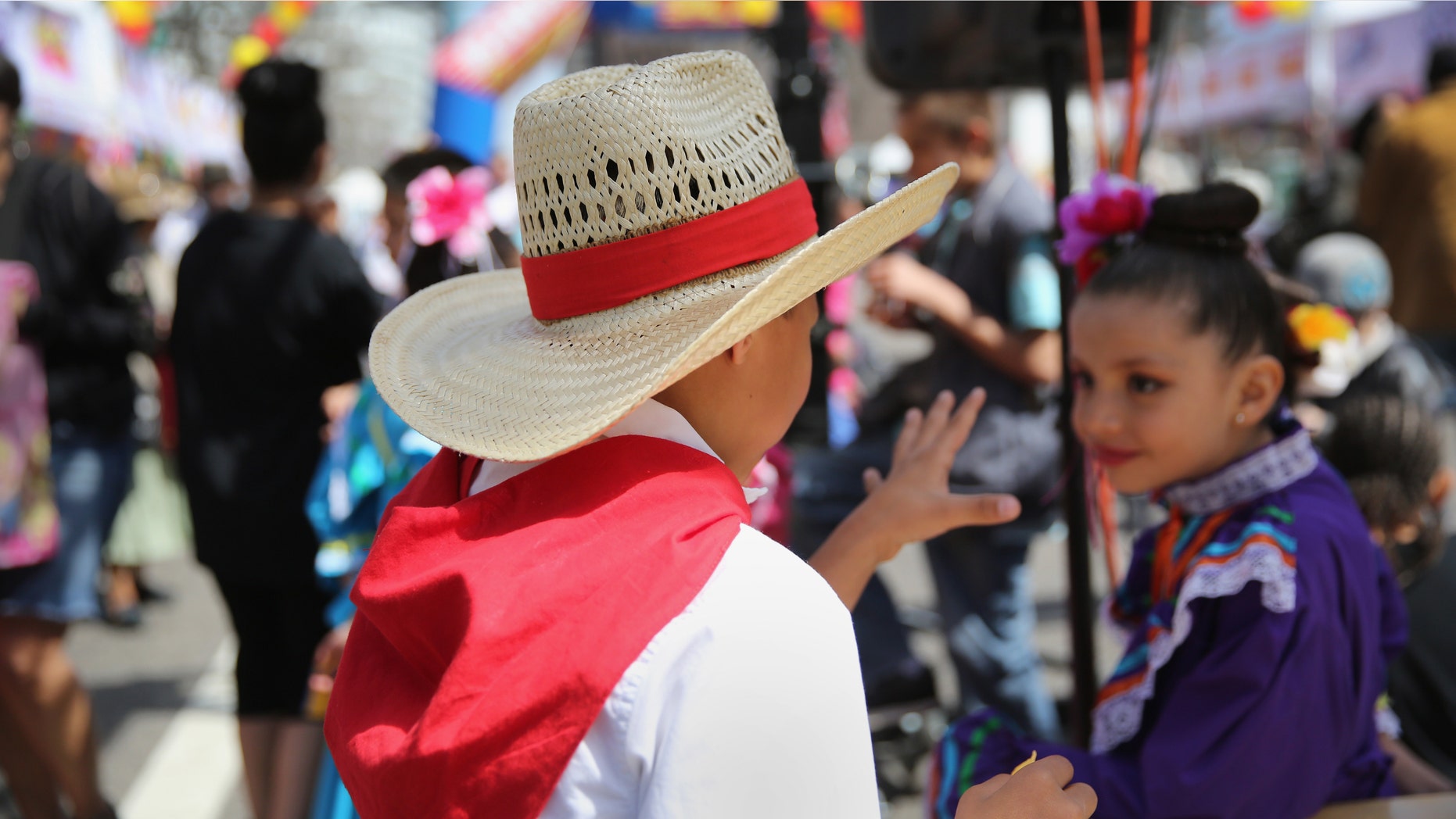 JOLIET, Ill. (AP) – Rogelio Guerrero said a common misconception about the Spanish Community Center is that it only serves Latinos.
Since 1967, the Joliet nonprofit organization has served everyone - not just Latino families - with day care, a food pantry, English as a Second Language classes and other services, said Guerrero, the center's board president.
But now the center has the distinction of being named an Illinois Welcoming Center. As a welcoming center, the nonprofit's staff will enhance the services they already provide with what state agencies offer.
"Initially we were just primarily serving the Will County area and maybe some of those in the outskirts. Now this is going to put us statewide," Guerrero said. "So, Chicago and southern (Illinois) - they should be able to have us in their database systems if anybody in that area is looking to move up to the area here."
Welcoming centers help immigrant and refugee individuals and families assimilate in Illinois with services and information they need. The centers are meant to eliminate barriers people from out-of-state encounter when accessing those services.
The first welcoming center opened in 2007 in Melrose Park, which state leaders noted was an ideal location because of its strong immigrant history and population.
The same is true for Joliet, which has seen a growing Latino population.
"I think it's been booming. I've been born and raised in this area. . It's expanded into the New Lenox border and the west side of Joliet and Plainfield," Guerrero said.
Even though the Spanish Community Center serves everyone, most of its clientele is Latino, he said. According to the center, 70 percent of the center's clientele is Latino, 25 percent black and 5 percent white.
More Latino families are moving to the area for jobs. It's also an area where they know family and friends, he said.
In October, community leaders and local officials celebrated the Spanish Community Center's new distinction in a ribbon-cutting ceremony. The effort to make it a welcoming center was started by state Sen. Pat McGuire, D-Joliet, said Elizabeth Nevarez, the center's executive director.
"At the ribbon-cutting (ceremony), we had over 50 different organizations that came in, and I said we are all doing an excellent job that we are trying to do for the community," Nevarez said. "We are dedicated to the progress of the community, and there's still some work left to be done."
Nevarez said the center struggles with funding and can always use donations and sponsorships. The largest funding comes from the day care, which in turn receives most of the funding.
The center will partner with other organizations and companies for help. When it came to enrolling people in the health insurance marketplace under the Affordable Care Act, Nevarez said the center worked with the Will County Health Department and Aunt Martha's Youth Service Center.
Most people are not aware of the Spanish Community Center and the services it offers, Guerrero said. He hopes as the center functions as a welcoming center more people become aware.
Nevarez said she's heard people call the center a treasure. She knew it was when she and her family moved to the Joliet area in the mid-1970s. The center was there to help her and her family.
"This taught me other people - not just my family - care. There's people outside that care, that want to help out and pay it forward," she said.