Hispanicize 2013 Draws Together All Facets Of The Latino Digital Market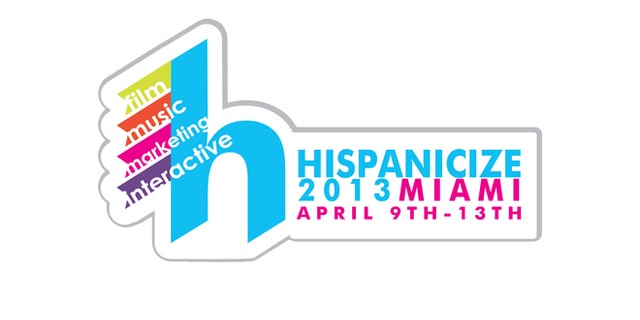 Bloggers, journalists, filmmakers, musicians and social media experts from throughout the Latino world will descend next week on Miami for the fourth annual Hispanicize event.
Started by former Miami Herald reporter Manny Ruiz in 2010, Hispanicize aims to bring together in one place the various segments of the Latino world that generally don't get to co-mingle so they can meet, network and share ideas.
"Hispanicize attracts people who want to get the most relevant content across all types of industries," Ruiz told Fox News Latino. "People can come to the event and learn and make connections with others they might not otherwise meet."
Hispanicize is part of the social media company of the same name that Ruiz owns, which includes Latina Mom Bloggers, Being Latino and now DigiBunch. This year's Hispanicize event is five days long, has 90 sessions and features 260 of the U.S.'s top Latino thinkers in areas from journalism to music.
"By day, the event is focused on professional development, networking and exhibits," Ruiz said. "By night it turns into music and film festivals."
While in the past the event has been held in Dallas and Los Angeles, Hispanicize has now laid down its roots in Miami, which is Ruiz's hometown and what he calls the "epicenter of Latino life in the United States."
"It's the perfect place for Hispanicize," Ruiz said. "It's a really invigorating place to do this event."
While there has been criticism that the event has grown to include too many industries and abandoned its social media and press relations core, Ruiz argues that the growth of the digital world has broken down the traditional barriers separating these industries.
"The digital link is one of the biggest attributes of the event but the other things that hold all this together is the fact that all of these industries are content creators and all are culturally connected by being for or about the U.S. Hispanic experience," he added.
One addition this year to the conference is the Hispanic Journalist Showcase, which is something near-and-dear to Ruiz's heart — he admits that when he started out in the field he wanted to be "the next Bob Woodward."
"From the beginning we've always had strong participation from Hispanic journalists but until this year the event was mostly about covering the event and the news makers we bring together," he said. "Reporters would tell us they loved the event but wish it had even more content that was specifically about them."
Follow us on twitter.com/foxnewslatino
Like us at facebook.com/foxnewslatino