Good Samaritan returns $5K found in Domino's box of breadsticks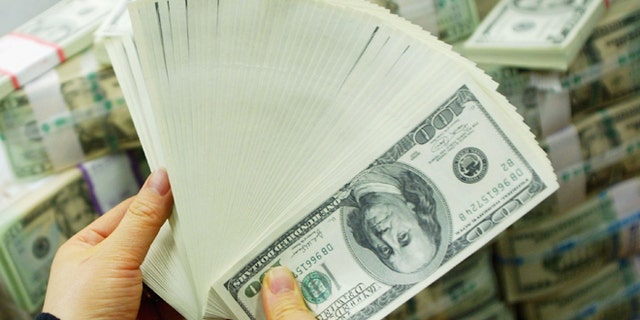 NEWYou can now listen to Fox News articles!
Selena Avalos got a quite a surprise Saturday when she opened a box of what she believed were bread sticks from Domino's, only to find a wad of cash totaling about $5,000 instead.
A manager at Spacetel Wireless, in San Jose, California, Avalos knew there must have been a mix-up, so she immediately called Domino's to speak with a manager and try to straighten it out.
Avalos waited three days and still didn't hear back from Domino's.
"Wouldn't they be thinking, 'Where did that money go?'" she said to local San Jose TV, ABC7 news.
Still not wanting to keep the money, Avalos got a little help from local ABC7 reporters.
The television station got in touch with Domino's corporate office and was able to connect her with the franchise owner, to whom she returned the money.
"I can't keep it. It's a crazy amount of money. It's not like $20 dollars you find. It's almost $5,000 dollars," she told ABC7.
The cash, it turned out, was meant for a bank deposit.
As a thank you, Avalos will get free pizza from Domino's for a year, and Spacetel gave her a week off with pay for her honesty.
Like us on Facebook
Follow us on Twitter & Instagram