Florida runner attacked by 80-pound dog near half-marathon's end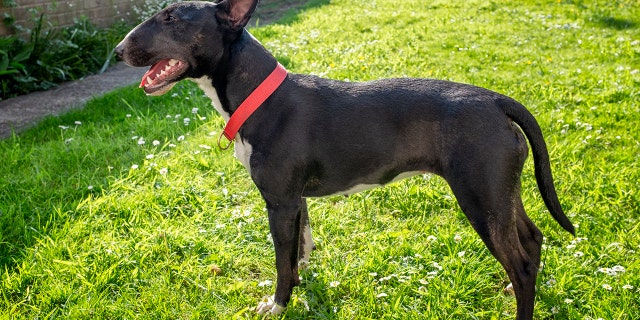 Julie Stackhouse, 40, was in third place and a mile away from finishing the Donna Half-Marathon race in Atlantic Beach, Florida, when a bull-terrier mix aggressively attacked and latched on before she got away. Still dripping with blood and adrenaline, she managed to finish the Feb. 10 race, but passed out soon after she crossed the finish line.
"I was running away in a state of shock," Stackhouse said, according to runnersworld.com. "In all my years of racing, I've never encountered anything like that."
Stackhouse said the dog was unleashed and knocked her over. As the dog tried to bite her face, she managed to shield herself with her arm. That's when the dog took a bite. She was then encouraged by her friend and her own self-motivation to finish the race, which she did -- in fourth place, no less.
"About 80 pounds, it was aggressive, snarling, barking, growling. It was coming to attack, I knew right away," Stackhouse said. "I instantly shifted from mile-to-go race mode to fight or flight. I needed to avoid it as best as possible."
After the race she was transported to the ER and given six stitches, a first for her. Stackhouse described them as a battle scar. She admits she probably lost about 45 seconds on her time due to the encounter.
According to Donna Deegan, the event's founder, the dog's owner's were spectators during the race, believed their dog was under control and felt terrible it happened.
Atlantic Beach Police later fined the owners, issued a citation and made sure the dog got a rabies vaccination. The dog was also placed on home quarantine per the Department of Health.
Stackhouse is an avid runner and coach in her personal life. She's won this half-marathon twice and competes for her mother, a breast cancer survivor.
She loves dogs, but hopes in the future this can spread light on how important it is to keep your canines on a leash.
"The sport has been really good to me," she said. "I just love to see it change other's lives, too."