Family suing Alaska Airlines, contractor for grandmother's death from escalator fall
Alaska Airlines and a Portland International Airport contractor are being sued by a Washington family over the loss of a 75-year-old woman who passed away in June after falling down an airport escalator.
Relatives of Bernice Kekona are charging both parties for failing to ensure the disabled widow was safely transported from gate to gate as she traveled from Hawaii home to Spokane, KXLY reported.
BUMPED UNITED PASSENGER FIRES BACK AT REP. JACKSON LEE'S RACISM CHARGE, AIRLINE
According to ABC News, employees from Huntleigh USA, Alaska Airlines' contractor for disability services at Portland International Airport, got Kekona off the plane and into a seat-belted wheelchair, but soon somehow left her alone.
The lawsuit alleges that Kekona then showed her ticket to an Alaska Airlines worker at her arrival gate, who further directed her as to where she needed to go in. Kekona became confused and lost her way, finding herself at the top of an escalator that she thought was an elevator, the outlet reports.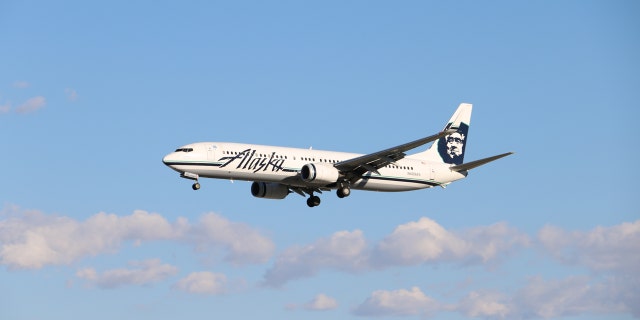 PLANE RETURNS TO LA BECAUSE PASSENGER WAS ON WRONG FLIGHT
Her wheelchair fell down nearly 21 moving steps, causing Kekona to suffer gashes, head and chest trauma, and an Achilles tendon wound that became so severe that doctors had to amputate the leg below the knee.
The 75-year-old passed away the day after the operation due to complications with high blood pressure from the surgery.
According to the federal Air Carrier Access Act, "airlines are required to provide assistance with boarding, deplaning and making connections." Travel records further detail that the family had arranged for the airline to "assist to and from gates at all points" during Kekona's trip.
FOLLOW US ON FACEBOOK FOR MORE FOX LIFESTYLE NEWS
"I just want them to make it right. It's not going to bring her back, but someone needs to own up. Someone needs to take responsibility," granddaughter Danielle Kekahuna told ABC.
Though Huntleigh USA has yet to comment on the tragedy, Alaska Airlines claims that Kekona may have declined assistance in the terminal and proceeded to the connecting flight on her own. The airline further added that they are "heartbroken by this tragic and disturbing incident."