Escaped Cobra Has Bronx Zoo on Edge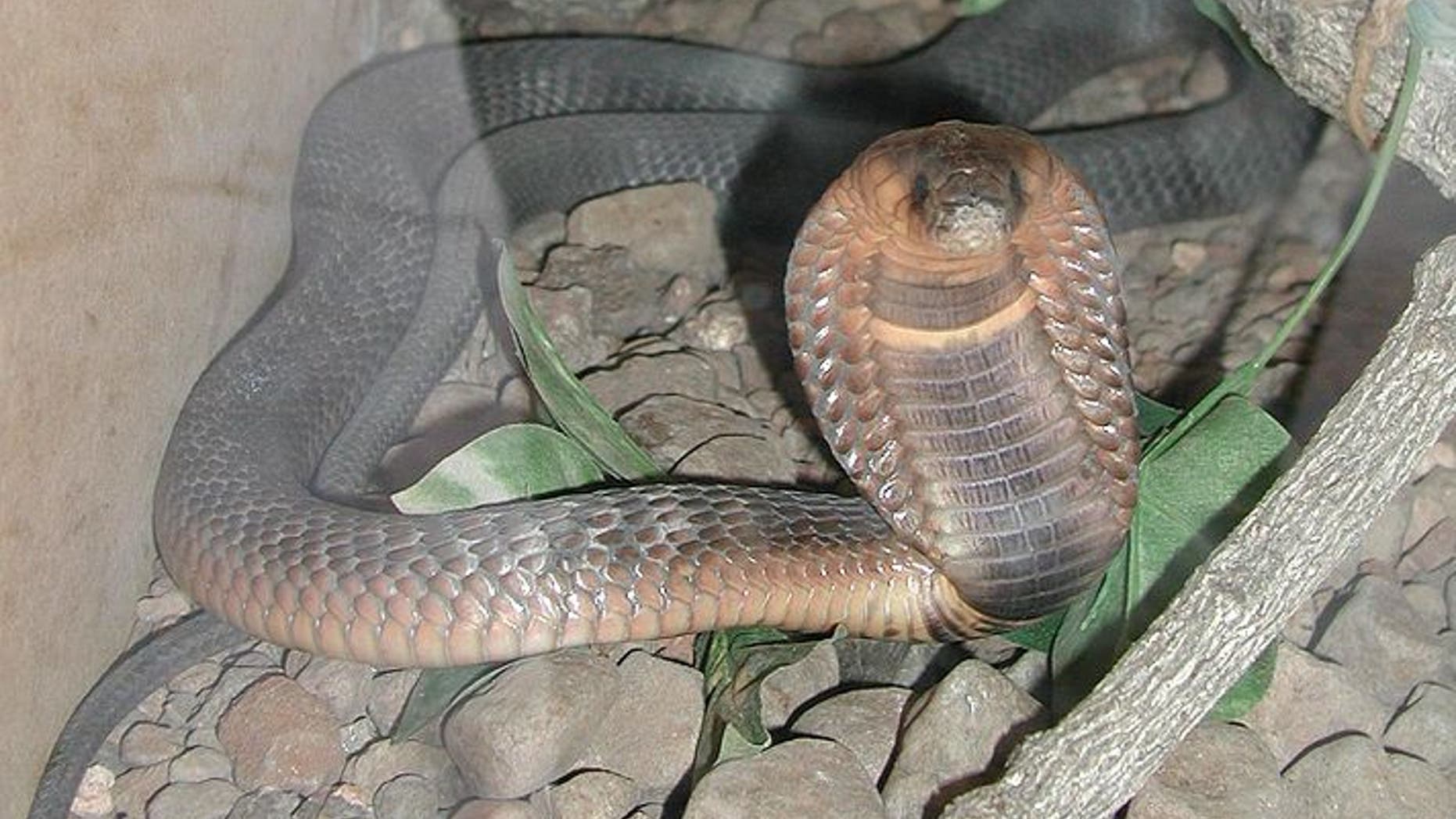 The escaped-cobra caper that launched an exhaustive search in the Bronx Zoo continued Monday as zoo officials said they will have to wait-out the fugitive snake.
The poisonous Egyptian cobra vanished from an enclosure outside public view. The zoo's Reptile House remained closed as a precaution while zoo workers searched for the missing reptile.
The sign at the zoo read, "The World of Reptiles is closed today. Staff observed an adolescent Egyptian cobra missing from an off-exhibit enclosure on Friday," according to the New York Times.
While the roughly 20-inch-long undercover Egyptian cobra is a highly venomous species of snake, zoo officials say they're confident it hasn't gone far and isn't in a public area. Its enclosure was in an isolation area not open to visitors.
"To understand the situation, you have to understand snakes," zoo Director Jim Breheny said in an email to the Associated Press on Sunday.
The animals seek out confined spaces, so this one has doubtless hidden in a place it feels safe, he said.
Once the snake gets hungry or thirsty enough to leave its hiding place, workers will have their best opportunity to recover it, Breheny said. In the meantime, the Reptile House remained closed indefinitely.
The missing cobra is an adolescent of its hooded species, which is believed to be the type of snake that was called an asp in antiquity.
Cobra bites can be deadly if not treated properly, but the snakes aren't likely to attack people unless the reptiles feel threatened.
The Associated Press contributed to this report.
Video report from WNYW myFOXny.com
Follow us on twitter.com/foxnewslatino
Like us at facebook.com/foxnewslatino