Dunkin' Donuts celebrates Meghan Markle, Prince Harry's royal wedding with 'Royal Love Donut'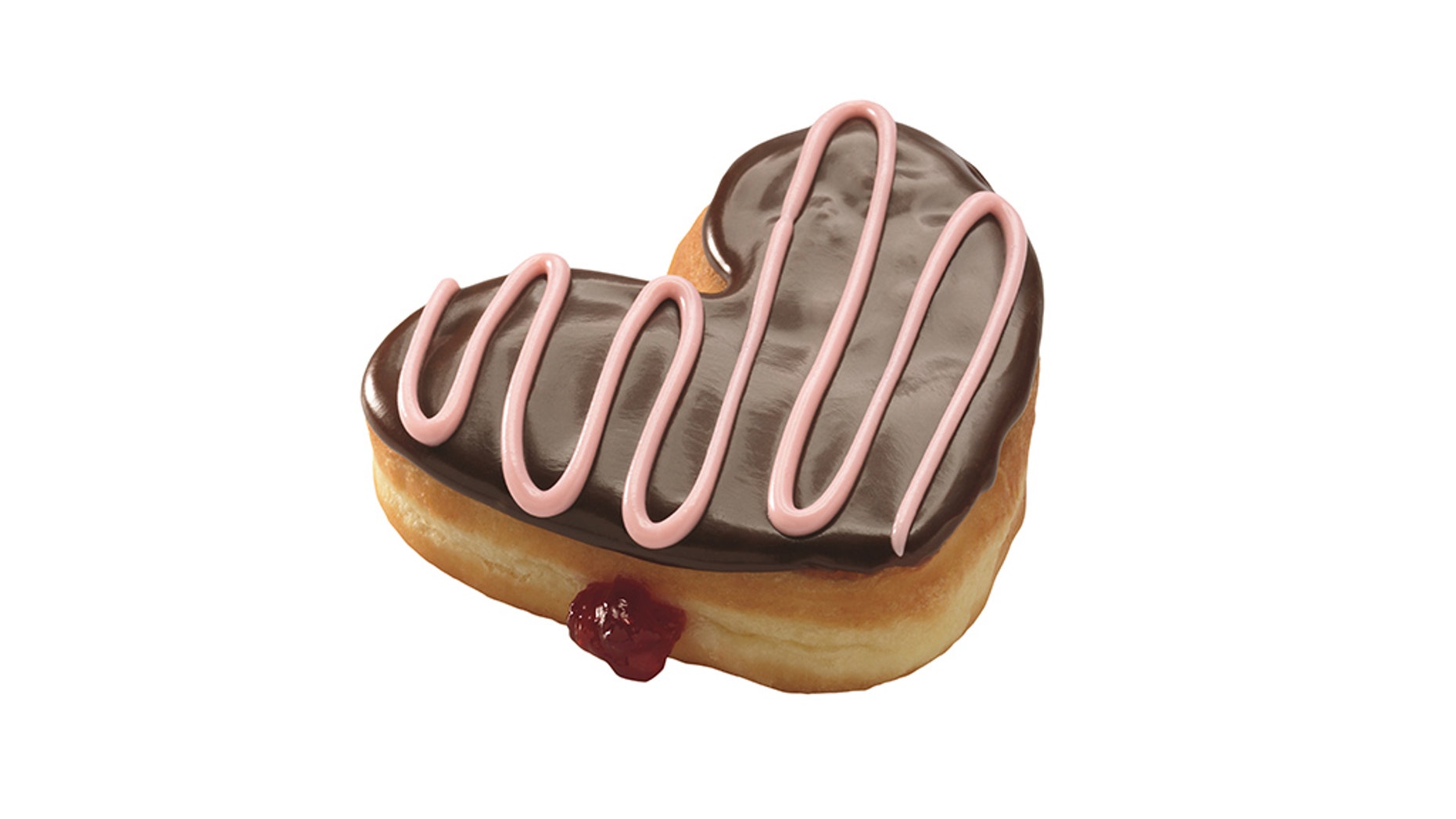 Dunkin' Donuts is honoring Meghan Markle and Prince Harry's May 19 nuptials in its own way: with a "Royal Love Donut."
The food item is "perfect for serving up a little sweetness while readying for the royal festivities," the company said in a Tuesday press release.
SEE IT: TEENS HEAD TO TACO BELL FOR PROM PHOTO SHOOT
As for what the doughnut is like? Dunkin' says it's "filled with jelly and frosted with chocolate icing and a strawberry drizzle."
The company says customers will be able to get their hands on the sweet concoction at participating stores from May 14 to May 20.
Despite the news, Dunkin' Donuts is no stranger to making doughnuts with the royal family in mind. The company also made a "Royal Wedding Donut" for Prince William and Kate Middleton in April 2011.
At the time, Dunkin' described the treat as a "a heart-shaped donut filled with jelly and topped with vanilla icing and a chocolate drizzle.'"
MEGHAN MARKLE AND PRINCE HARRY'S ROYAL WEDDING: EVERYTHING YOU NEED TO KNOW
"The heart signifies the love between Prince William and Catherine, and the donut is filled with jelly to represent how their lives are to be ever-filled with happiness," the company said in a 2011 press release. "In honor of the traditional white wedding gown, the donut is topped with white frosting, but adds a modern twist with the chocolate drizzle, in celebration of William's love for chocolate."