Dominican Republic Tops List Of World's Deadliest Countries For Drivers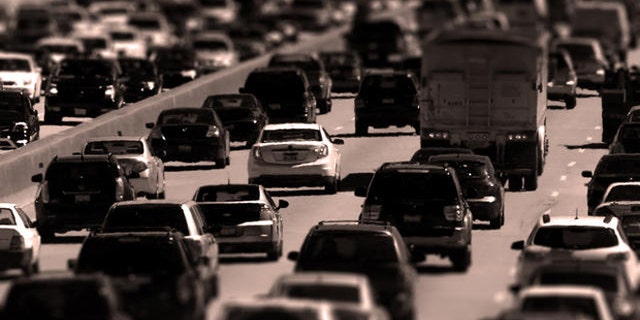 Dicey roads, wild drivers and a car culture where traffic rules are seldom obeyed all led to the Dominican Republic earning the title as the most deadly country in the world to get behind the wheel of a vehicle, a recent study said.
The island nation, which shares its border with neighboring Haiti, has a fatality rate for drivers at a whopping 41.7 per hundred thousand people. Doing the math, this means that one in every 2,398 Dominicans will die every year in an automotive accident, or over an entire life span. Dominicans have a one in 480 chance of having their lives taken by some gas guzzler, according to the report by the World Health Organization.
The WHO report cites that the country's lax helmet, drunk driving and maximum occupant laws all contribute to the D.R.'s deadly driver distinction. About 58 percent of the automotive deaths in the Dominican Republic involve drivers or passengers of one- or two-wheeled vehicles, like motorcycles.
Also on the list are Thailand, Venezuela, Iran, Nigeria, South Africa, Iraq, Guinea-Bissau, Oman and Chad.
Venezuela, whose fatality rate is 37.2 per 100,000, has become so notorious for its poor driving conditions that the U.S. State Department has issued a driving warning on its website for visitors to the country.
"While in Venezuela, U.S. citizens will encounter road conditions that differ significantly from those in the United States," The State Department warning states. "Driving regulations in Venezuela are similar to those in the United States, although many drivers do not obey them."
Among the threats facing drivers in Venezuela are potholes, aggressive taxis, motorcycles weaving through traffic, wandering livestock and poorly lit roads.
Overall the Americas – which includes the U.S. and Canada – fared much better than the rest of the world in terms of automotive fatalities. The region averaged 16.1 deaths per 100,000 compared to the 24.1 per 100,000 in Africa and 21.3 in the Eastern Mediterranean.
Only Europe fared better, with only 10.3 deaths per 100,000. Across the world, about 1.24 million people die every year in traffic-related accidents.
Follow us on twitter.com/foxnewslatino
Like us at facebook.com/foxnewslatino