Dog whose snout was hacked off with machete finds new home in Oregon
A dog who had his snout hacked off with a machete has found a new home alongside another special-needs pups.
Seven-year-old Wacku was attacked by a drunken man while guarding his owner's tricycle in a remote town in the Philippines, SWNS reports.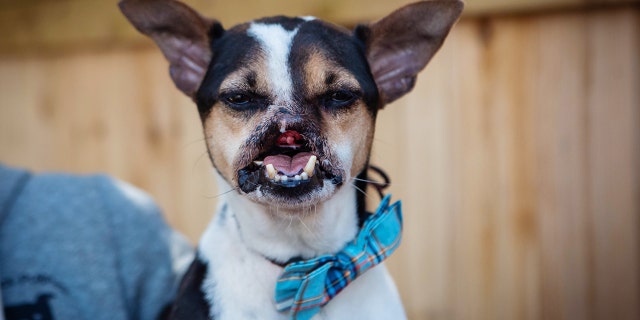 LABRADOR RETRIEVERS RANKED MOST POPULAR DOG IN AMERICA FOR 27 YEARS RUNNING
The Filipino street dog, or Aspin as they're called, suffered his life-threatening injury in 2012. He was later rescued by a local animal welfare charity and his case prompted the country to change its laws by increasing sentences and fines for animal abusers.
Unfortunately, the dog spent five years in the shelter, until Road Dogs and Rescue in the U.S. heard his story and traveled to the Philippines to bring him back to the States. Shortly after that, a woman in Eugene, Ore. adopted Wacku.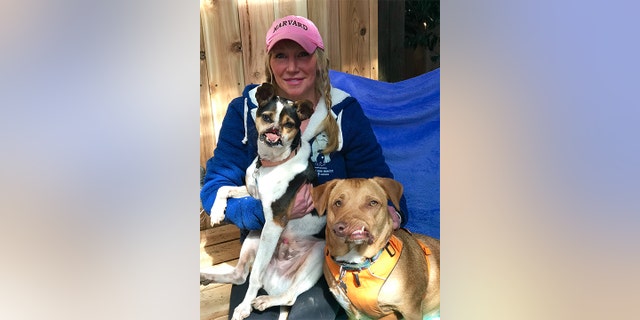 His new owner, Liesl Wilhardt, runs the non-profit Luvable Dog Rescue and also owns Picasso, a corgi pit bull mix with a twisted jaw, along with seven other pups. When she heard Wacku's story and saw a video of him online, she fell in love.
"It wasn't just how shocking his features are but he seems so intelligent and social and I just thought, 'What a survivor,'" she told SWNS.
Wilhardt said that despite his missing snout, Wacku is still able to swallow, eat, sniff and give kisses.
"He has lost half his face and it's crazy at first, but he acts so normal and happy and once people get to know who he is on the inside they forget about it," Wilhardt said.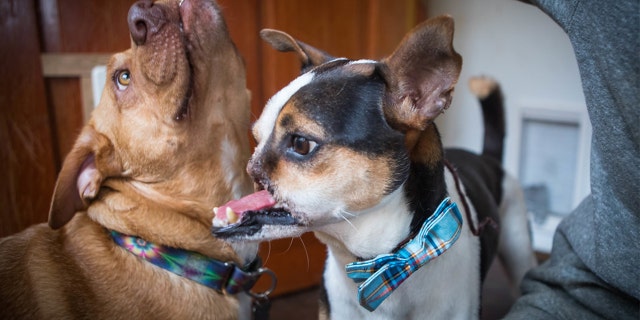 Wacku quickly adapted to his new home surrounded by 55 acres of land, and gets along well with everyone. "He seems to recognize almost right away when people are good and is incredibly affectionate," Wilhardt said.
FOLLOW US ON FACEBOOK FOR MORE FOX LIFESTYLE NEWS
"We introduced him to my other dogs and he was great. I feel blessed to be part of his life."