Divers Find Huge Trove Of Sunken Treasure Off The Dominican Coast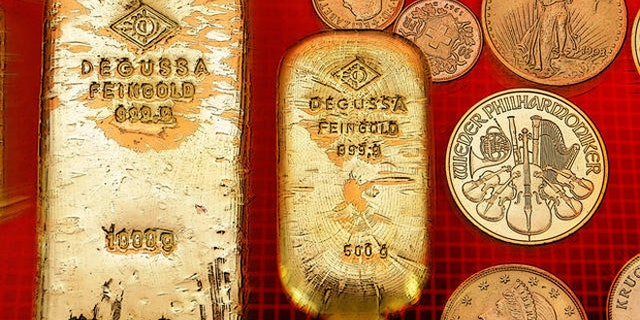 In the briny waters off the Dominican Republic, a Florida-based treasure hunting firm discovered the remains of a 450-year sunken ship with the largest cache of 16th century pewter tableware ever discovered, extremely rare Spanish silver coins from the late 1400s through the mid 1500s and several gold artifacts.
Divers from Anchor Research and Salvage working with the Punta Cana Foundation excavated the wreck site under contract with the Underwater Cultural Heritage division of the Dominican Minister of Culture. It is one of a number of dive sites the Florida company has been working on in Dominican waters.
While it's possible to determine the price of the gold and silver found, the pewter – which includes plates, platters, porringers, salts and flagons – is going to take longer to nail down. It could go well into the millions, experts say.
Shipwreck archaeologists estimate that there are several billion dollars of submerged treasures in the southern coastal area alone, and possibly 10 times that amount waiting in Anchor Research and Salvage target areas.
"Sample artifacts from these newly discovered wreck sites indicate that we may have found an entire fleet of early Galleons that wrecked on their way back to Spain carrying the riches of the new world," said Robert Pritchett, the CEO of Global Marine Exploration, Inc., the parent company of Anchor Research and Salvage.
The announcement of the Dominican discovery comes less than a month after a Florida family found a cache of buried treasure off the Florida coast worth an estimated to be valued around $300,000.
Diving about 150 yards off the coast of Fort Pierce, on the Atlantic side of the state, the Schmitt family discovered 64 feet of gold chain, five gold coins and a gold ring that had been sitting in the briny depths off the Florida coast for around 300 years. The treasure was from a fleet of Spanish ships that went down during a strong hurricane on July 30, 1715, claiming 11 ships and more than 1,000 lives.
Gold, silver and other riches were strewn across the sandy bottom off Florida's coast. While much of the goods were recovered in the years following the storm, treasure hunters and historians alike tend to think that millions of dollars worth of gold and silver still lay hidden just offshore.
"To be the first person to touch an artifact in 300 years is indescribable," said Brent Brisben, co-founder of 1715 Fleet Queens Jewels LLC, the company that owns the rights to dive on the wreckage site. "They were there 150 years before the Civil War. It's truly remarkable to be able to bring that back."
Follow us on twitter.com/foxnewslatino
Like us at facebook.com/foxnewslatino