Disney Theme Park In Costa Rica? Remains In Fantasyland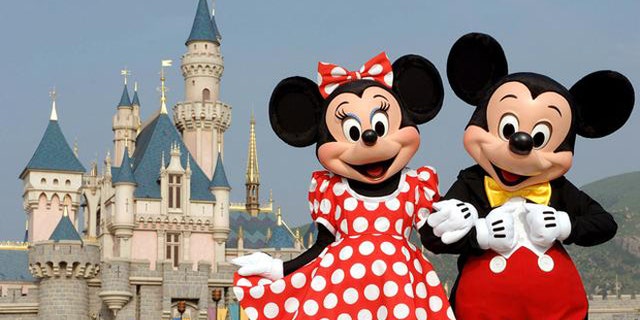 The mayor of a Costa Rican town must have a nose like Pinocchio after a fib he told about a Disney theme park opening in the Central American nation went viral.
Speaking on a Costa Rican morning show "Buen Día," Liberia mayor Luis Gerardo Castañeda announced that the Disney Corporation has purchased land in Costa Rica on which they intend to build a theme park. The announcement caused an explosion of news stories out of the country and enthusiasm among Disney faithful in Latin America.
But much like Cinderella's evil stepmother, Disney quickly put an end to Costa Rica's hopes of hosting the mass media giant's first theme park in Latin America.
"At Walt Disney Parks and Resorts, we continually look for ways to grow our business and as part of that process, we have conversations with many different entities," a statement released by the Disney Corporation said. "While Costa Rica is an attractive market, we have no plans for the region at this time."
Backpedaling on his statement, Castañeda said that his statements were a "misunderstanding," adding a development company, Sun Ranch Limitada, purchased a large chunk of land near the Liberia area with the intention of building an amusement park.
The mayor's statement also took the Costa Rican Tourism Institute (ICT) and the Coalition for Development Initiatives (Cinde) by surprise. ICT head, Hermes Navarro, said the institute has never been approached by Disney officials.
The announcement also caused a frenzy in the social media world with the hashtag #DisneyCR appearing on Twitter and a purported "Disneyland Costa Rica" Timeline quickly gained more than 4,600 followers on Facebook.
Despite the denial, ICT's Navarro told the English-language newspaper Tico Times that Disney does have an interest in developing a magic kingdom in Costa Rica.
"For some years now we have known that Disney has been scouting Costa Rica for some kind of project," Navarro said. "They have been using a middle man to build some kind of ecological theme park. This time it isn't true, but that is not to say Disney does not have an interest in Costa Rica."
Follow us on twitter.com/foxnewslatino
Like us at facebook.com/foxnewslatino