Disney Responds to Latina Princess Sofia Outrage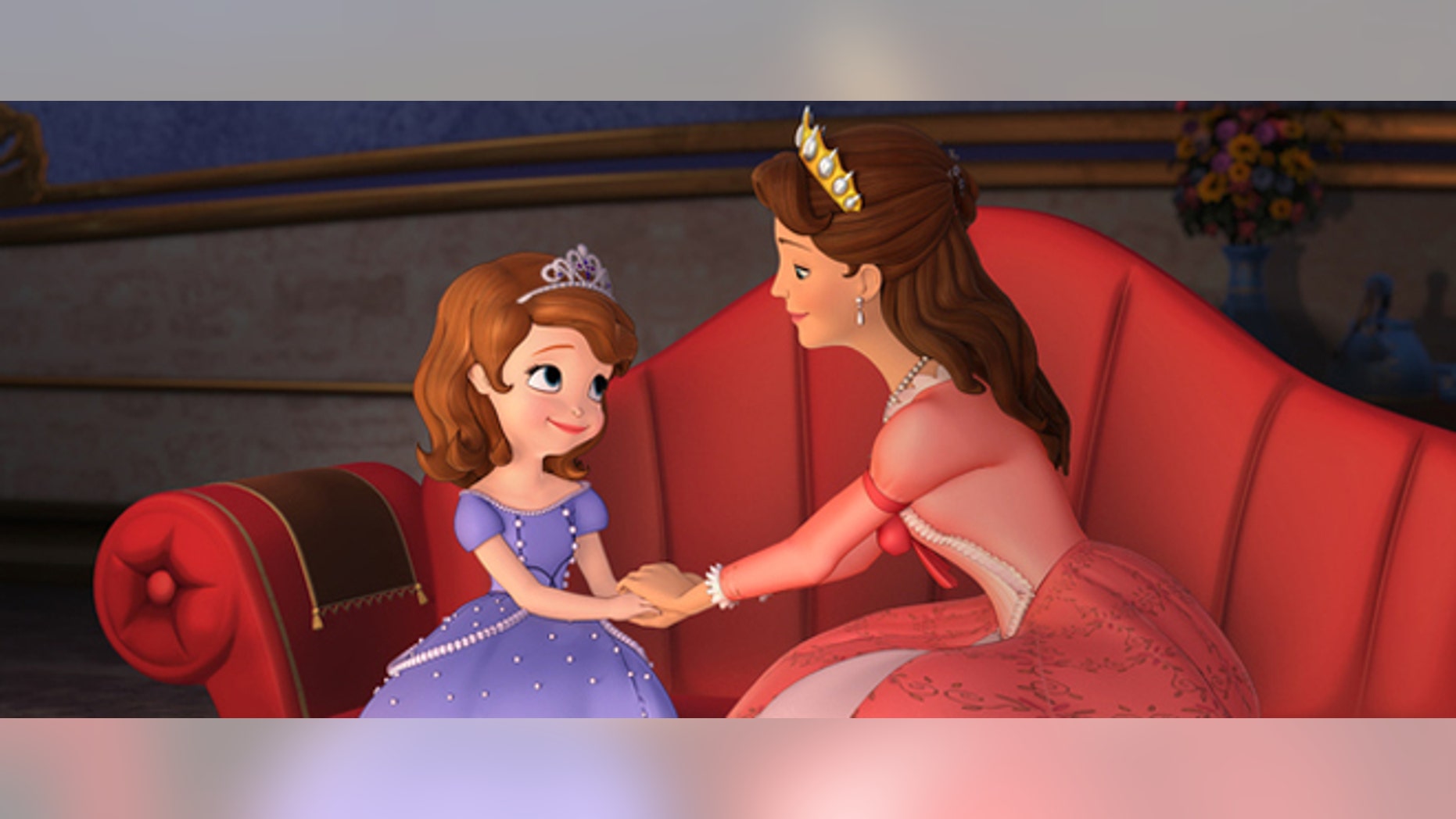 When Disney first announced they were unveiling their first Latina princess named Sofia on November 18, Hispanic audiences immediately voiced their concerns.
While many celebrated the network's attempt to create a Latina royal who does not bear a stereotypical dark complexion, many used social media to express their outrage toward the news. Some insisted Sofia looks "too white" to actually be Latina, while others were angry toward Disney's decision not to emphasize Princess Sofia's Hispanic roots.
Now, Disney is responding to the backlash.
Friday night, Senior Vice President of Original Programming for Disney Junior Worldwide Nancy Kanter, as well as Co-Executive Producer/Writer Craig Gerber, took to Princess Sofia's Facebook profile to discuss the character's controversial roots.
"Princess Sofia is a mixed-heritage princess in a fairy-tale world," explained Gerber. "Her mother is originally from an enchanted kingdom inspired by Spain (Galdiz) and her birth father hailed from an enchanted kingdom inspired by Scandinavia. Sofia was born and raised in Enchancia, which is a make-believe 'melting pot' kingdom patterned on the British Isles. Sofia considers herself a normal Enchancian girl like any other. Her mixed heritage and blended family are a reflection of what many children today experience."
Fox News Latino previously reported that the Disney team could have drawn inspiration from real-life Queen Sofia of Spain, who bears similar light features as Princess Sofia. There has been speculation that Disney princesses, like The Little Mermaid and Pocahontas, could have been influenced by real-life women.
However, Kanter pointed out that Princess Sofia and her family are not inspired by actual royals.
"What's important to know is that Sofia is a fairytale girl who lives in a fairytale world. All our characters come from fantasy lands that may reflect elements of various cultures and ethnicities but none are meant to specifically represent those real world cultures," said Kanter. "The writers have wisely chosen to write stories that include elements that will be familiar and relatable to kids from many different backgrounds including Spain and Latin America."
Like Gerber, Kanter emphasized that while Sofia's mother comes from a fictitious land inspired by Spain, their kingdom "reflects the ethnically diverse world we live."
"It is not OUR world, it is a fairytale and storybook world that we hope will help spur a child's imagination," adds Kanter.
Previously, Joe D' Ambrosia, Vice President of Disney Junior original programming, told Entertainment Weekly that the network purposely chose not place emphasis on Sofia's ethnicity because every school can identify with the character.
According to Disney Junior, Sofia moves into an Enchancian castle after her mother, now Queen Miranda, marries King Roland II. Miranda met the king of Enchancia while he was buying a pair of slippers from her shoe shop. Throughout the series, Sofia must learn how to act like a royal, all while overcoming her stepsister Princess Amber's jealously and royal sorcerer Cedric's attempts to take over the kingdom.
Sofia the First: Once Upon a Princess is geared toward children ages 2-7.