Casa Latina's Month-to-Month, Home Organization Calendar (Part Two)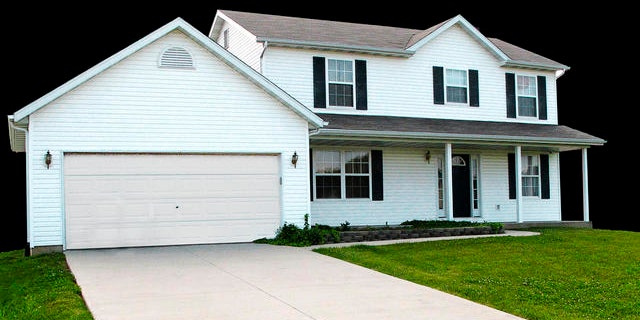 I firmly believe that an organized home is a happy home. And life is more enjoyable if you don't have to search for things in over stuffed closets and cabinets or in a cluttered basement. But, as I said in part-one, organizing your home can seem like a daunting task if you don't approach it in a manageable way. That's why I created my 2012 'one-weekend-a-month' plan. It's a simple step-by-step guide that will help you get your home in order. And now that you are ready for the next six month's worth of projects it's time to develop one simple habit that will help you stay organized for life. This is to train yourself to put things where they belong as soon as they leave your hands. This may sound simple but it's not an easy thing to do on a regular basis. However, I assure you that with a little effort it will eventually become a habit that will help you stay organized for life.
Now let's get to your July through December schedule!
July - What's Living Under Your Bed?
Though you may not think of it this way, the space under your bed is precious real estate and it is often underutilized.
This weekend you'll be spending time under and around your bed instead of on top of it. Ditto for the kid's beds. If this space is already being used for storage pull everything out. Take a good look at your stuff and ask yourself, "how long it has it been there"? Be honest. If it's been sitting there for three to four years you may not need it. If you no longer need it, donate it or trash it. Then, if you're not afraid of heights, lift your bed a few inches. Bed extensions can be found at Bed, Bath and Beyond and the extra inches will allow you additional storage space, especially if you live in a small apartment.
Once the space has been cleared and mopped, ask yourself what kind of storage you are lacking. There are a variety of different storage bins available that accommodate many different types of items. My favorites are the bins that are designed with lids and wheels which make them easier to pull in and out. Remember it's not that bright underneath the bed so try to get clear containers and label them with big, neat letters.
August – Closets: Just Your Shoes
On this weekend you are going to scrutinize each and every shoe in each and every closet in your home. Do not allow yourself to become distracted. The sole purpose of this weekend is to organize your shoes, not to try on old forgotten outfits. Once you have pulled out ALL your shoes sweep and mop the floor with a mild detergent. Most people forget that the closet has a floor that also needs cleaning.
Start by determining which shoes stay and which go. This is also the time when you set aside all the shoes that need repair and actually take them all at once to the cobbler. Unlike cloths that stay in your closet a few years longer than they should, shoes don't go out of style as quickly. So you may still get a lot of use out that forgotten pair.
The simplest way to organize your shoes is by placing them on the floor by pairs. Of course this depends on how many pairs you have and their purpose. For those of you who, like myself, own many pairs of shoes, a rack or boxes work better for storage. A rack will give you extra space, but no protection from scratches or dust. The original box your shoe came in works but a better option is clear plastic boxes. With clear plastic boxes you are not only able to stack your shoes and keep them dust free but you'll find them faster.
September – Closet: Now Your Clothes
This one could turn out to be an entire weekend job, Friday included, especially if you have more than one closet to tend to. First, make a list of the all the closets in your home and number them according to the order in which you are going to organized them. Make sure your list is completed by Friday night so you can get started first thing Saturday morning. Next, follow the list. Stick to it no matter what and do not deviate.
If you don't already have good hangers, and it fits within your budget, I strongly suggest that you buy yourself new hangers. Those wire hangers from the dry cleaners are horrible. They're meant for temporary use only. So recycle them before they ruin your clothes. Good hangers treat your close better and for some reason matching hangers have a way of making the closet look more organized.
Now that you have your nice, new hangers start by pulling everything off the rack and off the shelves. Do not leave anything inside. If you like color this may be the only opportunity you have to paint your closet. If you do paint please remember to add a few hours to allow the paint to dry.
The next step is to divide all your cloth into bundles by separating shirts, dresses, pants, skirts etc. Before hanging the cloth back in the closet get two large plastic bags, one is for donation and the other for trash. Here is a rule of thumb: if you haven't worn it in two years it's more than likely you will never wear it again. And don't bother saving that "skinny' dress for when you are two sizes smaller. It will be out of fashion by then. Donate it and buy yourself a beautiful new 'skinny dress' as a reward when you do lose the two sizes.
Place cloth back in the closet according to height, all shirts and skirts to one side and all dresses and coats to the other side. By placing your garments according to height you leave more space to stack and place your shoes below. You may even create enough space to place a small dresser in the closet.
Organized closets always make the home feel lighter and it's a great feeling of accomplishment.
SLIDESHOW: Best Pix of the Week
October - Attacking The Basement
The basement is the one place in the house people feel free to clutter up without giving it a second thought. The act of throwing things in the basement becomes a habit and one day you realize that your basement looks like an episode of HOARDERS.
If you've thought about organizing your basement but once you stepped foot in it with this intention you were 'lost', don't worry you're not alone. It's common. OK. Now that you are properly motivated I have a warning. This may be the only project on this calendar that may actually take longer than one weekend. This depends on how much stuff you have, on how much you are willing to throw out, and on how determined you are to reclaim your basement.
You'll need labels, markers and at least three boxes of big black plastic bags, the Hefty kind that don't break. Label the bags 'donation', 'garbage' and 'keep' and start by clearing one area of the basement at a time. This is where you need to be strong. If you have stuff you haven't seen or used in the last few years you have to ask yourself, "Why is this still in my basement?" If you keep too much stuff you really don't use, and will likely never use, you are taking up precious real estate. Think of that space as a potential game room, or den, or home office.
Now that the bags are labeled and filled get the 'garbage' and 'donation' bags out of the basement. I promise you will feel a great sense of accomplishment once you can actually see some wall and floor space. Now it's about organizing what you have left. To maximize space and keep things orderly I suggest using shelving units that run from floor to ceiling. If you are on a budget, IKEA has great wooden shelves that you can paint to complement the room and they are easy to put together.
Storage containers that come in multiple sizes with lids are great too. And depending on what you are storing you can use a combination of colored and clear ones. Take the time to label your boxes correctly. This will make life much easier when you're searching for a certain item in the future. I promise. And if you just can't part with a lot of your stuff, if space allows, you should consider creating aisles with the shelving units.
November - Home Office
Have you been dreaming of having your own home office? You are not alone. While not everyone needs a home office, most people love the idea of having a space all to themselves where they can write out their bills and store personal stuff that no one else will touch.
On this weekend start by taking a walk around your home. Is there a corner you can make your own? If you have limited space think creatively. You can create a small home office space in a closet, under the staircase, in an empty corner in the kitchen or even on a second floor landing.
If by chance you have an existing table and chair that fits your available space then you are a step ahead of the game. If not, measure the space and make your own desk out of either Laminate or an MDS Board. You can pay IKEA a visit and pick up an inexpensive laminate top and four legs for as low as $25.00.
If you choose an open space make sure to the style compliments the existing area. If it's either a closet or an eve under the staircase paint it to add that personal touch and to let everyone know that this is your space. Make sure that your new space has an outlet or access to an outlet. Now that you have your space carved out and your desk and chair it's time to organize your paperwork.
Get some cardboard boxes and label the boxes- utilities, credit cards, car payment, mortgage, warranties – and separate all your bills. Most people like to keep a hardcopy of their statements for at least a year. If you're a 'saver' get yourself a few binders with clear sheet protectors. Label your binders and start a get into the habit of placing your statements in the binders as soon as you review them. Also remember to mark them paid in big red letters. If you don't care for paper, scan the statements into your computer. Just make sure to back them up on a regular basis.
If you have children label separate binders in their names. Each of these binders should have their original birth certificate as well as other important documents with at least five photo copies of each. These photocopies come in handy when you are in a rush and need a duplicate. For fun add an 8X10 photo of your child to the front pocket of their binder. This is also an excellent place to store their school achievement awards and other paper-based mementoes. And, while this may sound morbid, you should also have a copy of your children's finger prints in this binder. Repeat the same process for a binder for you and your spouse where you'll keep your marriage license, birth certificates, etc.
Now that you've carved out your space, placed your desk and organized your paperwork you can start arranging office equipment - laptop, printer, stapler, pencil sharpener, etc. - in a nice organized fashion. A well organized desk will free up time for more important matters, like kissing your children more often!
December - Collectables
If you have collectibles but keep them hidden away in boxes, closets or cabinets, why keep them at all? Show them off! If you love your collection you should share it.
This weekend project will be short and enjoyable. Start by digging up out your hidden treasures and dusting them off! Take a walk around your home and find a place, or places, where you can view your collection on a daily basis. Remember to keep your family members in mind and don't choose locations that will impose on them if they don't share your passion. A few suggested areas are your home office, a long hallway, the kitchen or your man cave – if you have one. Once you have an area in mind purchase a display case, or have one custom professionally designed, and fill it in. Your collection will be a conversation starter and it will offer insights of who you are.
Congratulations! You now have a well organized home and the habit of putting everything in its place right away. You no longer have to envy your über organized friends and family members because you are one of them!
Marlene Pratt is the co-founder of www.casalatina.com, an interior designer and on-air television host on both English and Spanish language television.
Follow us on twitter.com/foxnewslatino
Like us at facebook.com/foxnewslatino