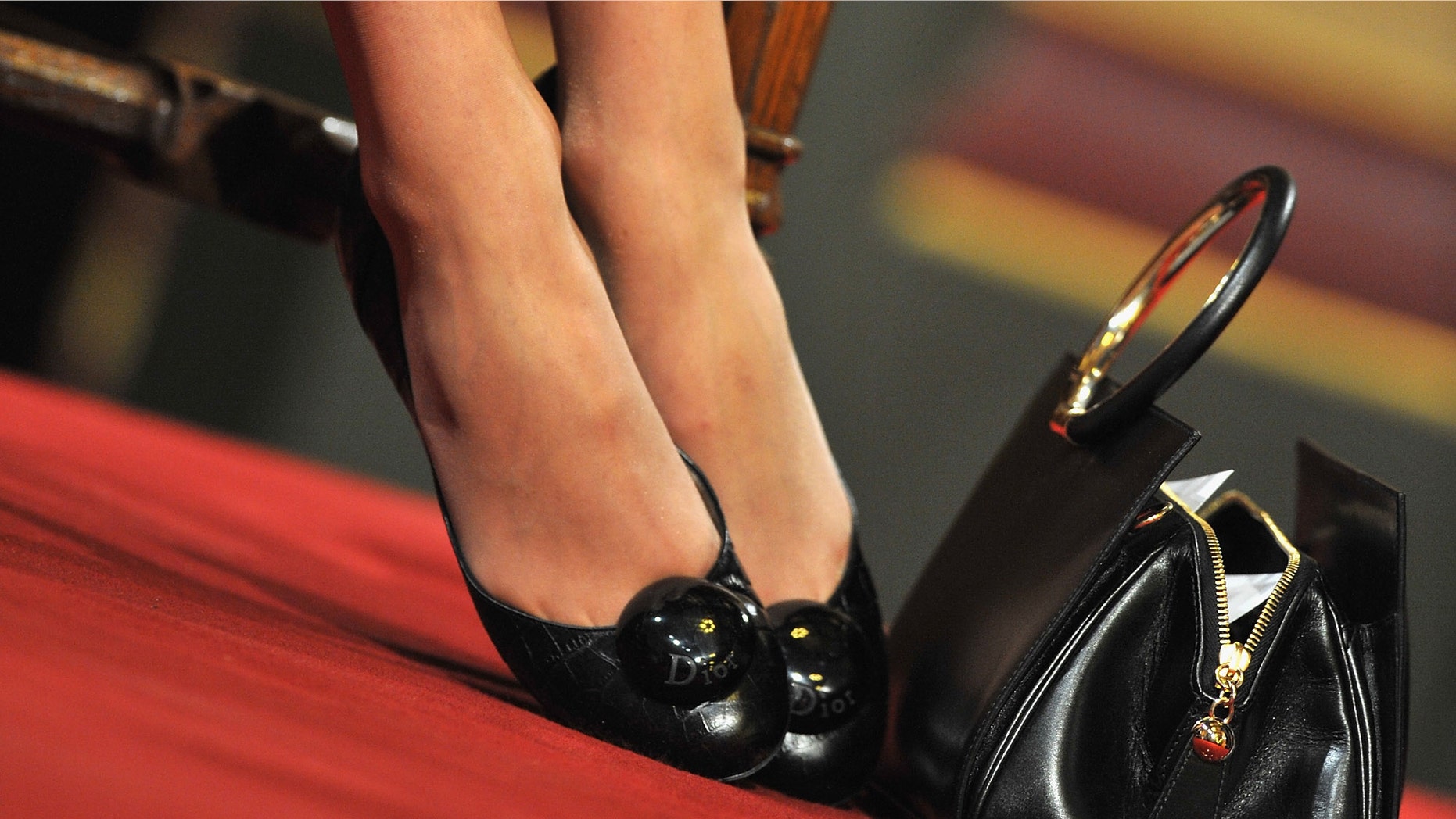 Today most women have gone from platforms to flats without blinking an eye.  For me, this was not that easy.
You see, I've been wearing high heels since I was 15. I remember them like it was yesterday ... a beautiful pair of cordovan ankle strap Italians. The leather was soft, the color was rich and they made me feel fabulous. The love affair had officially started.
But, like most love affairs this one too has its "issues".  The first being that sometimes those gorgeous Italians or sexy Brazilians can cause you some pain. You need a break or they just make you cranky. For most Latinas wearing high heels becomes second nature and we become so attached to them we can't imagine getting dressed without them.
So can a woman that is used to doing everything in her five inch heels step down to a no-inch flat?
There are two things that need to happen to make us wear flats. The first is that we need a break from our heels because they cause us too much pain. The second is that the new flats are so gorgeous we can't resist!
Luckily for us, we can now take a well-deserved break and look fabulous.
The ballerina flat continues to be the "it" flat. The style has been updated and comes in a rainbow of colors including neons, lace patterns , exotic skins or floral prints. The most seen this season is the cap toe, inspired by Chanel's tan and black ballerina flats. This style has a toe cap that is either another color or metallic.  It is elegant and understated and looks great when paired with skinny Capri pants, the new colored jeans or a cute sundress.
Different Type of Flats
The ballerina flat 
The loafer 
Espadrilles 
The flat sandal
The loafer is another classic style that has been revised and rocked out. First introduced by Christian Louboutin, the embellished loafer is a great new addition to your shoe collection. This is a statement shoe to be worn with jeans and a t-shirt or a black fitted dress to look rock and roll chic.
Espadrilles a traditional Spanish shoe is back and now offered in more colors and patterns including metallics. I love wearing gold espadrilles with a crisp white feminine sundress or a black gypsy off the shoulder top and jeans.
The flat sandal is still a favorite for the summer. You can choose from an array of gladiator style or t-strap sandals in exotic skins or color blocking effects with a touch of neon. They look amazing with all your neutral pieces and jeans.
There you have it a few beautiful choices to take a break from your much-loved, five-inch heels. I for one am going to try them all and have fun with my new found love of "the stylish flat"!
Psst... some of them come with a hidden 1 inch heel. That can be our secret because some habits are so hard to break.